Hyundai Motor recalls 7,657 units of small car Eon in India
The company will voluntarily recall 7,657 number of Eon cars in India manufactured between January 1 2015 January 31 2015
New Delhi: Hyundai Motor India is recalling 7,657 units of its entry level small car Eon to fix faulty clutch and battery cables.
The recall will cover Eon units produced in the month of January 2015.
The company has initiated a service campaign to recall and inspect the clutch cable fouling with battery cable of Eon cars produced in the month of January 2015, at no cost to customer, Hyundai Motor India said in a statement.
"The company will voluntarily recall 7,657 number of Eon cars in India manufactured between January 1 2015 January 31 2015," it added.
Eon customers of respective period will be notified in a phased manner for inspection of the clutch cable fouling with battery cable and replace the battery cable if found damaged.
The company asked owners of all affected Eon cars to take them to authorised Hyundai dealers.
In 2014, the company had recalled 2,437 units of its sports utility vehicle Santa Fe to replace a faulty stop lamp switch.
Over two million vehicles have been recalled by various automakers in India ever since the auto industry body SIAM started voluntary vehicle recalls for safety related issues in July 2012.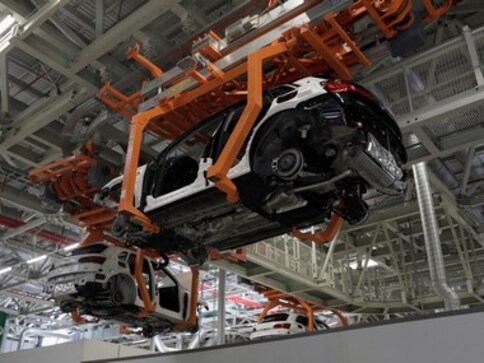 Business
Major carmakers like Maruti Suzuki, Hyundai, Toyota and Honda have not yet resumed production at their factories stating that availability of components is a prerequisite to re-start operations at factories, which continue to remain inaccessible due to the nationwide lockdown
Business
Hyundai Motor India invested Rs 1,000 crore on development of its upcoming five-seater model
Business
Hyundai Motor India on Thursday said it will increase vehicle prices by up to Rs 30,000 from next month in order to partially offset the impact of rising input costs.