Hulu spends $1.43 billion to buy back AT&T stake, values streaming service at $15 billion
(Reuters) - Hulu has bought back wireless carrier AT&T Inc's stake in the U.S. entertainment streaming service for $1.43 billion, in a deal that values Hulu at $15 billion, the two companies said on Monday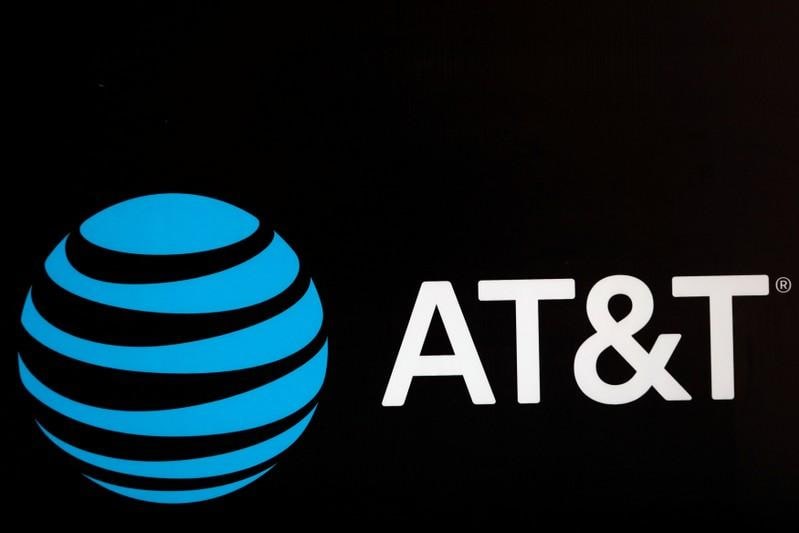 (Reuters) - Hulu has bought back wireless carrier AT&T Inc's stake in the U.S. entertainment streaming service for $1.43 billion, in a deal that values Hulu at $15 billion, the two companies said on Monday.
The sale of AT&T's 9.5 percent stake to Hulu in a cash deal gives Walt Disney Co, which holds a 60 percent stake in Hulu via a joint venture, more control of the company.
Comcast Corp's NBCUniversal has a 30 percent stake in Hulu. Based on the joint venture agreement, Disney and Comcast will decide how they want to allocate the shares bought from AT&T.
Hulu, which competes with Netflix Inc and Amazon.com's Prime Video, has more than 25 million subscribers and is expected to lose $1.5 billion in the current fiscal year.
Hulu's total value has risen from a reported $5.8 billion in 2016, when Time Warner - now a part of AT&T - bought the stake. Netflix at the time had a market capitalisation of about $41 billion. Based on Monday's stock market closing price, Netflix is valued at $152 billion.
AT&T, which is preparing to launch its own subscription streaming video service later this year, said that its unit WarnerMedia would continue to work with Hulu to deliver content over the platform. It did not give further details.
"WarnerMedia will remain a valued partner to Hulu for years to come as we offer customers the best of TV, live and on demand, all in one place," Hulu Chief Executive Officer Randy Freer said in a statement.
AT&T said it would use the proceeds from the deal to reduce debt, which stood at $176.5 billion at the end of 2018.
The company had said in November it could consider selling its stake in Hulu and review its non-core assets in 2019.
The transaction did not require any governmental or other third-party approvals and was simultaneously signed and closed, Hulu and AT&T said.
Disney last week forecast Hulu's subscribers to reach 40 million to 60 million by fiscal 2024 and for the company to become profitable in the United States by 2023 or 2024.
(Reporting by Vibhuti Sharma and Aishwarya Venugopal in Bengaluru; editing by Rosalba O'Brien and Leslie Adler)
This story has not been edited by Firstpost staff and is generated by auto-feed.
Find latest and upcoming tech gadgets online on Tech2 Gadgets. Get technology news, gadgets reviews & ratings. Popular gadgets including laptop, tablet and mobile specifications, features, prices, comparison.
World
OTTAWA (Reuters) - Canadian Prime Minister Justin Trudeau on Friday said he will continue to stand up against China's "coercive diplomacy" and its human rights abuses in Hong Kong and Xinjiang after being rebuked by Beijing for similar comments earlier this week. "We will stand up loudly and clearly for human rights all around the world, whether it is talking about the situation faced by the Uighurs, whether it is talking about the very concerning situation in Hong Kong, whether it's calling out China for its coercive diplomacy," Trudeau said in a news conference. (Reporting by Steve Scherer and Julie Gordon, Editing by Franklin Paul)
World
By Caroline Pailliez PARIS (Reuters) - Solene Tissot, a 19-year-old student in Paris, will obey the curfew imposed to fight COVID-19, but she has one request for her country's leaders: don't blame young people for the second wave of the virus. "There's been this kind of assigning guilt to young people," she said on Friday, hours before the new curfew was to come into force in Paris and major French cities. "I reject that." After a lull over the summer, the rates of transmission of coronavirus are going up in many parts of Europe and officials have identified social interactions between young people as a source of the resurgence.
World
By Adrian Portugal and Eloisa Lopez MANILA (Reuters) - Jailed Philippine activist Reina Mae Nasino wanted to hold her three-month-old daughter for the last time before she was laid to rest on Friday but she could not. Heavily armed prison officials guarding her refused to uncuff her despite pleas from her family and human rights supporters, who have decried what they described as inhumane treatment of Nasino and other mothers in Philippine jails.