HUL Q3 net profit drops 22%; phasing out of excise incentives, price de-growth weigh
HUL's net sales were up 3.21% to Rs 7,822.86 crore during the third quarter ended December
FMCG major HUL today reported 22.42 percent dip in standalone net profit at Rs 971.40 crore for the third quarter, marking second successive quarterly decline in the current fiscal, hit by phasing out of excise duty incentives and falling prices.
The company, which had posted a net profit of Rs 1,252.17 crore in the year-ago period, also said its board has approved transfer of Rs 2,187.33 crore from its general reserves to the profit and loss account to be paid out to shareholders.
HUL's net sales were up 3.21 percent to Rs 7,822.86 crore during the third quarter ended December 31, 205-16, as against Rs 7,579.18 crore in the year-ago period.
"The growth in the quarter continued to be impacted by the phasing out of excise duty incentives and price de-growth, as the benefit of lower commodity costs was passed on to consumers," Hindustan Unilever Ltd said.
Addressing a conference call, HUL Chief Financial Officer PB Balaji said the impact would continue to be felt in the next quarter as well.
"Besides, some of the products in the personal care segment were impacted by delayed winter this season," he said.
On the outlook, HUL Chairman Harish Manwani said: "In an environment of moderating growth and benign input costs, we remain focused on innovation and market development to drive volumes competitively whilst improving operating margins."
HUL's expenses in the third quarter were up 1.78 percent at Rs 6,632.34 crore, as against Rs 6,515.90 crore a year ago. However, its tax expense was down 15.70 percent to Rs 437.20 crore compared to Rs 518.66 crore of the same period last fiscal.
HUL stock closed at Rs 804.15, down 2.70 percent, on BSE.
On the transfer of Rs 2,187.33 crore from its general reserves to the profit and loss account, HUL said it has built up significant reserves over the years through the transfer of profits to the General Reserves.
"Given HUL's strong financial position and track record of cash generation, the funds represented by such accumulated general reserves is seen to be in excess of the company's current and anticipated needs... HUL has proposed a scheme between the company and its shareholders to give effect to the proposed transfer and its subsequent payout," it said.
During the quarter, HUL said, revenue from soaps and detergents segment was up 0.82 percent at Rs 3,629.82 crore, as against Rs 3,600.22 crore a year ago.
The robust volume growth in soaps and detergents segment was offset by continued price deflation in the quarter given the benign input costs, HUL said.
HUL's revenue from personal products was up 5.63 percent at Rs 2,592.93 crore during the third quarter, as against Rs 2,454.55 crore in the same period of 2014-15.
"The reported growth of this segment was impacted by the delayed winter and the one-time realignment of channel spends undertaken with a view to driving its effectiveness in the marketplace," the company added.
In the beverage segment, sales were up 7 percent at Rs 984.07 crore, as against Rs 919.65 crore.
"In tea, Red Label, Taj Mahal and 3 Roses grew well, driven by focused in-market initiatives," the company said, adding that Lipton Green Tea registered another quarter of high growth on sustained market development.
HUL said packed foods sales were also up 11.82 percent to Rs 469.54 crore during the October-December period as against Rs 419.88 crore of the same quarter of 2014-15.
"Sustained market development and recent innovations resulted in another quarter of double digit growth across all key brands," it said, adding that Kissan maintained its strong growth momentum across both ketchups and jams.
However, other segments which include exports, water, infant care business were down 16.65 percent to Rs 294.63 crore during the quarter as against Rs 353.50 of the October-December period of the last fiscal.
In second quarter of 2015-16, HUL had reported a decline of 2.62 percent in standalone net profit to Rs 962.24 crore as against net profit of Rs 988.16 crore in the July-September quarter last fiscal.
PTI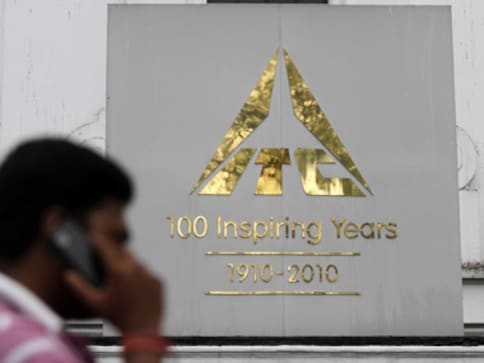 Business
Net sales of the Kolkata-based company moved up 8.28 percent to Rs 13,156.68 crore
Corporate
Household spending has suffered as high inflation eclipses city salary rises and a recent drought reduces rural income.
Business
HUL's total income from operations went up by 1.57 percent to Rs 8,480.26 crore during the quarter under review as against Rs 8,348.6 crore a year ago