How TCS left Infosys in the dust
Two of Indian IT's bellwethers -Tata Consultancy Services (TCS) and Infosys announced their quarterly results and the numbers clearly show who is the leader in the IT industry.
The battle has been won and it is no surprise that TCS has emerged as the unquestioned lord of the Indian IT industry. TCS, India's largest software exporter, reported better than expected numbers for the June 2012 quarter. Firstpost decided to do a sales, net profit and share price comparison of the two companies - Infosys vs TCS. Listed below are the results :
Chart one highlights the sales comparison of Infosys and TCS. If we look at the compounded annual growth rate (CAGR) in revenues, TCS has grown by 6.06 percent each quarter, higher than the 4.15 percent growth of Infosys in the last eight quarters.
The second charts highlights the bottomline performance of the two companies. For the current quarter, TCS reported slightly better than expected numbers for the June 2012 quarter against the disappointing numbers by rival Infosys. Over the last eight quarters, TCS has outperformed Infosys in terms of CAGR as its net profit grew by 5.12 percent compared to the 3.5 percent growth clocked by Infosys.
The market has noted this divergence. The last chart highlights the stock performance of the companies. Well, here it is no surprise as the stock of TCS has clearly outperformed its rival Infosys as it has risen by 44 percent over the last eight quarters compared to the 19 percent fall in Infosys shares during the same period.
Attrition
Infosys' attrition peaked from the previous quarter to 14.9 percent mainly on account of employees leaving for higher studies. The company has said that it will be hiring laterally in India as well as in the US to beat attrition. TCS was able to contain its attrition to 12 percent and added 4,962 employees this quarter. Earlier this month, Infosys said that it will delay the joining dates of 28,000 new recruits, reflecting the sluggish demand growth.
Demand
Adding over 29 clients this quarter, TCS has said that demand continues to be robust. " We continue to see good demand from global corporations as they successfully navigated an increasingly complex environment," said N Chandrasekaran, CEO of TCS. Whereas, SD Shibulal, Infosys CEO said that "The environment is more challenging than it was in April and billion dollar deals have disappeared."
Business
The Mumbai-based firm had reported a profit of Rs 5,244.28 crore in the corresponding period last fiscal, it said in a regulatory filing.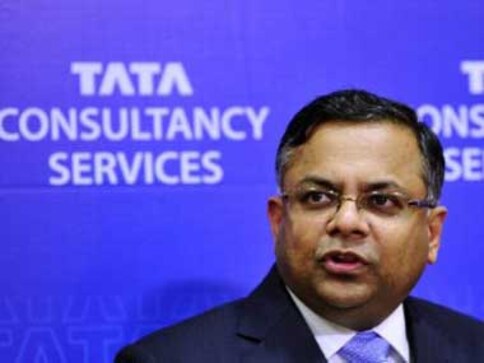 Business
The software firm's consolidated net profit for the quarter ended 30 June rose to Rs 3,831 crore from Rs 3,280 crore a year earlier.
Business
TCS faces a volatile global economy that could slow client spending, and posted its slowest pace of quarterly customer acquisition in at least four years.