How Robert Vadra made a killing in the Rajasthan sun
The PM's solar mission and Rajasthan's benign land policy allowed Robert Vadra to make a killing on hundreds of acres of land near power sub-stations
You could call him India's canniest real estate investor. Or you could suggest that he was helped by those who knew he was the son-in-law of India's most powerful politician. But whichever way to you want to see Robert Vadra, there is little doubt that he made, and is still making, his biggest killing in the deserts of Rajasthan, a state run by a Congress government under Ashok Gehlot.
Parts of this story have already been told in the media, including Firstpost. What we now bring you is the real scale of Vadra's land holdings, and the humongous profit potential embedded in owning over 10,000 acres of land acquired for a song from unwary farmers. While his mother-in-law is trying to ensure that farmers get more than market prices, Vadra's caper is about skimming the cream himself with inside knowledge.
Sixty percent of the state (208,110 sq km) is low-cost desert land. It is dead land with no water or habitation in sight. The cost is often as low as Rs 20,000 an acre at some places. You can't make a killing unless you know someone would want to buy land at significantly a higher price than this.
In this desert state, Vadra picked up piece by piece of wasteland that was strategically located near power sub-stations in Bikaner and elsewhere. And from the few examples at hand, he is raking it in. A plot of 30 hectares costing Rs 4.45 lakh bought two years ago now fetches nearly Rs 2 crore!
Not only that, but in some places he is practically a monopoly seller of the land. In Kolayat, for example, Vadra calls the shots. His companies own nearly 90 percent of the wasteland there.
Through his agents and companies, he directly bought hundreds of acres of land from small and big farmers in areas with solar power potential. According to sources, Vadra owns over 10,000 acres of land in the state today.
Only the state government - and the central government - knew that land around power sub-stations would be valuable once they announced plans incentivise solar power generation. So, logically, the state should have bought land first.
It did, but it did something peculiar. The Congress government in Rajasthan acquired 50,000 hectares of land for solar plants, but bypassed the wasteland near power sub-stations during the acquisition process. Solar plants situated close to sub-stations are most economical since this means you have to invest less in grid lines to evacuate the power.
Did Gehlot's government know that Vadra was going to buy, or did Vadra know in advance that the state government was going to announce it solar policy well in advance? Firstpost sent a mail to Vadra to get his version of things, but at the time of writing he had failed to respond.
Vadra started creating a land bank near power sub-stations from June 2009. Barely eight months later, in February 2010, the Central Government announced the Jawaharlal Nehru National Solar Mission (NSM) Policy under which huge subsidies (nearly 40 percent) were offered for setting up grid-tied solar power plants.
Almost immediately, Vadra's land located near power sub-stations soared in value. The land bought by the state government had practically no takers because most of it was not close enough for easy grid connections. The government is now mulling developing solar parks on this land by setting up elaborate evacuation systems. It will spend a pretty penny in doing so, while Vadra is sitting on crores of profits - and potential profits.
Not one of the 23 companies which obtained licences to set up grid-connected solar power plants under NSM opted for government land! This, despite the fact that the state government offered to lease out or allot the land at 10 percent of the market rate.
Now, stuck with land that no one wants, Rajasthan Energy Minister Jitender Singh says his government will build huge solar parks on the 50,000 hectares by setting up the necessary infrastructure.
For hundreds of private developers who have registered for solar plants in Rajasthan, land near a power sub-station is the top choice. This means they don't have to bear the cost of putting up gridlines and related infrastructure to connect to transmission sub-stations. Not only that, by setting up solar projects next to sub-stations, the investor suffers minimum loss in transmission and distribution of power.
The state government's land policy helped Vadra make crores because its own land policy involves only leasing the land, not selling it.
"This makes things more uncertain for a developer, because the government keeps changing and so does the solar policy,'' a private developer requesting anonymity said.
For instance, on 24 February 2009, the Rajasthan government had issued a circular making it mandatory for solar power producers to supply a certain amount of free power to the state as they were getting vast amounts of land at throwaway rates. Moreover, the government shut "open" access for solar power plants built on the allotted government land. While private solar power developers who procured land on their own were free to sell power outside the state under the "open" access system, those opting to lease government land would have got stuck in case the state did not buy their power.
This circular did not make sense, and was overturned in the new solar policy of the state government in 2011. Under this policy, a private developer can take government land, but the land acquired by the government is 20-30 km away from the grid sub-stations.
The target in the first phase of NSM is 1,000 MW of grid-connected solar power projects by 2013. Jitender Singh says: "The decks have already been cleared for 820 mw of solar power. And over 800 private solar developers have registered with us.''
Vadra's land is thus in huge demand for grid-tied solar projects. He is selling these `agricultural' plots exclusively for solar plants. Since the state is promoting solar power, the rate for converting agricultural land to industrial use is lower than the normal rate prevailing in the state.
Pratap Raju, Joint Managing Director of PR Fonroche Pvt Ltd, who bought land from Vadra's company Blue Breeze Trading Pvt Ltd and Sky Light Realty Pvt Ltd, says: "Bikaner did not have quite as high isolation as other parts of Rajasthan. It was still quite good. More importantly, this land we chose was 2 km from the sub-station, which meant evacuation costs would be less. Moreover, the sub-station was a 220 kv and brand new, which meant that we could expect quite high uptime/availability. So juggling these several variables - insolation, distance to sub-station, available capacity at the said sub-station - we found this land to be a top choice for us.''
PR Fonroche, a French joint venture, is developing two solar projects totalling 20 mw of power at Kolayat, about 15 km away from Bikaner. The company had signed a power purchase agreement in 2011 and it bought land in May 2012, just in time to launch the project on the targeted deadline.
So what kind of killing did Vadra make? Raju says that the price he paid was perhaps something like five times the price of land just three-four years ago.
"It is important to choose the right land at a good price, rather than lowest price, to make the project viable,'' Raju told Firstpost.
In fact, Kolayat is attracting several other private developers. Greentech Power Pvt Ltd, Alex Spectrum Radiations (P) Ltd, RH Prasad & Company Pvt Ltd and Hasya Enterprises (P) Ltd.
It is not known if they too bought land from Vadra, but in Kolayat, Vadra's companies own nearly 90 percent of the wasteland. They may have no choice.
Vadra began his real estate investments in Rajasthan in 2009, when the Central government had not yet announced its new solar policy. There was only a hint of it in Prime Minister Manmohan Singh's statement (while launching India's Action Plan on Climate Change on 30 June 2008), that in the new energy strategy, "the sun occupies center-stage, as it should, being literally the original source of all energy."
"We will pool our scientific, technical and managerial talents, with sufficient financial resources, to develop solar energy as a source of abundant energy to power our economy and to transform the lives of our people. Our success in this endeavour will change the face of India. It would also enable India to help change the destinies of people around the world'', said the PM.
Well, one person whose financial destiny it changed was his party boss's son-in-law.
Right from the beginning, it was clear that the Rajasthan government was sure to get the lead role in the new solar energy policy because it had perhaps the best solar radiation in India (6-7 kwh/sq m/day) and a vast pool of wasteland. Jodhpur district alone, a solar potential district, is bigger than Kerala.
To execute the policy, the Congress government in Rajasthan started creating a land bank in districts with solar potential. Surprisingly, land that was close to the grid was ignored during the acquisition.
And this is where Robert Vadra jumped in. In 2009, much before the grid-tied solar power generation policy was announced, he started buying wasteland near the sub-stations. Unsuspecting farmers, who live with the hope that their land, which is barren and of no use, will get acquired one day, suddenly found a messiah in Robert Vadra's agent Mahesh Nagar, brother of Faridabad-based Congress leader Lalit Nagar.
Just 30 km outside Bikaner is a 220 kv grid sub-station located in Kolayat tehsil on National Highway 15. Between June 2009 and June 2010, 63 land deals were struck in Kolayat. And in all these deals, Mahesh Nagar is at the forefront, as an agent of Robert Vadra's companies, Blue Breeze, Sky Light, North India IT Parks, Real Earth, etc.
In some deals, he represented other individuals, including Robert Vadra's Private Secretary Manoj Arora, and his own brother Lalit Nagar, apart from some unknown companies. But Vadra's pointperson Mahesh Nagar is the agent in all the deals.
Firstpost sent a detailed questionnaire to Robert Vadra and Manoj Arora, asking them specifically about these individuals and unknown companies. Vadra has not replied yet to our queries.
Over 2,200 hectares of land was bought in Kolayat on a war footing in one year. One hectare is equivalent to 3.95 acres. So nearly 8,800 acres of land, equivalent to one sector of Gurgaon, was sold off in Kolayat. This is the tip of the iceberg, because this information is based on investigations conducted near just one power sub-station only. There are nearly 30 power sub-stations in Rajasthan.
Here's an indicator of the kind of profits Vadra could have made. A plot of 30 hectares costing Rs 4.45 lakh two years ago now fetches nearly Rs 2 crore!
Vadra's Sky Light Realty Private Ltd bought this plot in Kolayat on 31 March 2010. Just two years later, on 4 May 2012 (according to a sale deed available with Firstpost), Sky Light sold off 29.36 hectares of land in Kolayat for nearly Rs 2 crore (Rs 1,99,58,121) to French joint Venture Fonroche Saaras Energy Pvt Ltd.
The land was as barren as it was with the farmer. Vadra's company did not add any value to it. Blue Breeze and Sky Light together sold over 55 hectares of land to Fonroche.
Likewise, Vadra's Sky Light Realty Pvt Ltd sold 3.25 hectares to one Rishipal, resident of Haryana, for Rs 22 lakh (Rs 7 lakh a hectare) on 11 May 2012. Interestingly, Rishipal sold this land to Fonroche seven days later on 18 May 2012.
BJP MP from Bikaner and former IAS officer Arjun Meghwal wondered why Robert Vadra had to invest in dead land in Bikaner. "One can understand Vadra investing in the Gurgaon realty sector, but why Bikaner of all the places,'' asked Meghwal.
Well, he has his answer now. Bikaner is fast emerging to as the next solar hub in the country! And Robert Vadra made his hay in the sun.
First Cricket News
The posts, in which Buttler and Morgan used the word ''sir'' to mock the Indians, started doing the rounds on social media after the ECB suspended Robinson.
First Cricket News
Unadkat has played one Test, seven ODIs and 10 T20s and last played for India in 2018.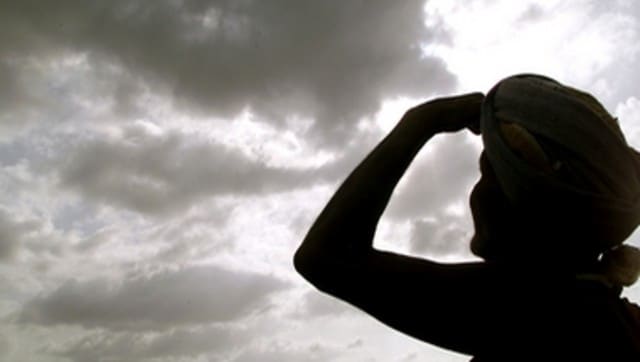 India
Here's what you need to know about what arguably remains the most important season for India