How RERA is expected to give a boost and impact NRI investments in India
Since RERA restricts project funds to be diverted to other projects, NRI buyers can be ensured that their investment would be safe
India is a growing economy and the real estate sector is considered as one its major driver. The sector has always attracted investments from NRIs. Some of the key drivers for it being - fascinating currency exchange rate, easy laws for NRIs investing in residential and commercial properties under the Foreign Exchange Management Act (FEMA), NRIs desire to have some roots back home, high returns the sector has fetched along with potential of steady rental income, wish to retire in their home country etc.
Even though NRIs get a good value for their foreign currency while investing in a property in India, they have also faced many issues. Some of their common concerns have been – lack of transparency in the realty sector in India, project execution delays, no updates from builders end post sale, misleading marketing, no legal route to catch the builder. The Real Estate Regulatory Act (RERA) takes care of most of these issues and is expected to bring higher number of NRI investments in India.
There are some RERA laws which would have a major impact in motivating NRIs for making realty investments in India:
Mandatory regular construction updates: Since NRIs can't visit the project site on frequent basis construction updates from developers end would help them keep track of their projects construction status from another country.
Property sales: RERA restricts property sales, pre-project sanctions and without registering the project with RERA. Also for any change in design or amenities the developer needs to take a written consent from minimum two-thirds of the allottees. This eliminates any drastic project deviations at a later stage and the buyer gets what he was promised.
As per the Act, developers have to put all major information about the project on their website like project plans, amenities, government approvals, land title, carpet area of the houses, contractor and sub-contractor details, completion and payment schedule, construction updates etc. So an NRI property buyer can get all the information about the project over the internet, thereby, increasing his confidence in the investment. This also eliminates misleading marketing campaigns by developers.
In coming years, all the states and union territories in India will take their property records and registration online. This would ease the documentation process which usually requires multiple visits to the government offices. Since properties bought by NRI's are highly susceptible to property frauds, by taking property records online NRI investors would be able to keep track of their property without any hassle.
The Act makes it mandatory for builders to pay a penalty to the buyers for project delays. Unlike olden days when there was no regulatory authority to penalise developers, buyers were often left in a soup as builders would delay the project for years due to inadequate funds as the project sales didn't go as planned,  or delay in project sanctions or lack of funds as builder has invested that money elsewhere.
Since RERA restricts project funds to be diverted to other projects, NRI buyers can be ensured that their investment would be safe.
RERA has not only made the realty sector in India more transparent but has also made it safe for buyers. Most of the grievances that an NRI buyer had against the realty sector have been addressed.
(The writer is CEO, IndiaProperty.com)
Fwire
MUMBAI (Reuters) - The BSE Sensex fell for the first session in four as banks and real estate developers reversed recent gains after a services index dropped while input costs rose, sparking fears of a worrisome combination of slowing growth and high inflation. The caution also reflected weaker global stock markets after Spanish borrowing costs jumped at a bond auction, which came a day after U.S
Business
PE investments grew at a CAGR of around 36 percent from $2.5 billion (Rs 17,200 crore) in 2014 to $8.6 billion (Rs 59,100 crore) in 2017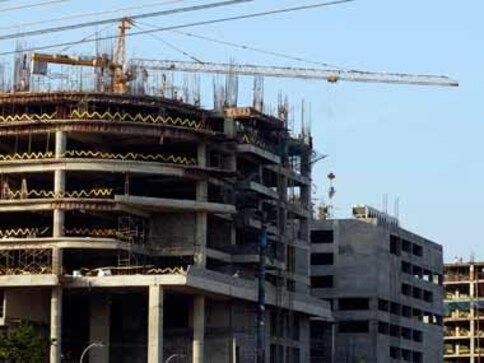 Business
Occupation costs are likely to inch up marginally as the 15 percent service tax has been replaced with an 18 percent GST.