How India can work on medicinal plants conservation areas to boost its share in global tourism
It is important to initiate Medicinal Plants Conservation areas (MPCAs) as medicinal plants are linked to health and livelihood security of rural people.
On 22 May we celebrated the International Day for Biological Diversity with a focus on "Biological Diversity and Sustainable Tourism" as this year's theme. The United Nations World Tourism Organization (UNWTO) defines tourism more generally, in terms which go "beyond the common perception of tourism as being limited to holiday activity only", as people "traveling to and staying in places outside their usual environment for not more than one consecutive year for leisure, business and other purposes".
The tourism sector currently accounts for 5 percent of direct global GDP, 30 percent of the world's services exports and generates one in twelve jobs worldwide. With more than one billion tourists travelling to an international destination every year, tourism has become a leading economic sector, contributing 10 percent of global GDP and 6 percent of the world's total exports (UNWTO Annual Report, 2015).
UNWTO has estimated that there will be 1.6 billion international tourists by the year 2020 at annual growth rate of 4.1 percent. In Asia Pacific region, it is predicted that an average of 4.9 percent a year growth is needed to reach 535 million international tourist arrivals by 2030 (UNWTO Annual report 2015). India, being rich in cultural and natural heritage, is likely to have its share in global tourism. It is expected that tourism has potential to provide 7 million new jobs worldwide, provided that potential of tourism resources is effectively exploited.
The UNWTO recently introduced silk route tourism and spice route tourism into the list. The Kerala state in India was the first one to introduce "Spice Route Tourism" by linking 31 countries in Asia, Africa and Europe. In the year 2013, Government of Kerala convinced UNWTO to promote "Spice Route Tourism" and in 2014 by tying-up with UNESCO, Kerala initiated "Spice Route Tourism". Spice tourism is already fetching economic benefits in the countries like Sri Lanka, China and others.
In 1993, India led a novel initiative through an NGO called Foundation for Revitalisation of Local Health Traditions (FRLHT) along with State Forest Departments in India to establish in-situ conservation sites for medicinal plants known as Medicinal Plants Conservation areas (MPCAs). It was important to initiate MPCAs as medicinal plants are linked to health and livelihood security of rural people.
Considered as a pioneering in-situ conservation effort, currently a network of 108 MPCAs are operational across 12 states in India. In-situ conservation sites for medicinal plants are established in other countries also such as Sri Lanka, Zimbabwe, Jordan, Ethiopia, Egypt, Central America and Caribbean.
The MPCAs harbour viable populations of threatened medicinal plant species apart from overall medicinal plant diversity of the region and associated flora and fauna. The MPCAs are established in biological diversity areas such as Western Ghats, Himalaya and North-East India covering different bio-geographic regions. Apart from rich biodiversity and natural heritage, some MPCAs have cultural, historical and religious importance also.
As the UNWTO promotes novel tourism such as silk route and spice route tourism, it is suggested to explore the untapped, enormous tourism potential of MPCAs under responsible nature tourism or sustainable tourism.
Guidelines for responsible tourism 
Considering current management of MPCAs as largely 'no go zones', it is important for us to change the mindset of those managing these MPCAs (the State Forest Departments) to tap the potential of these areas as responsible tourist sites with a set of principles and guidelines to support such actions.
First, the tourism at MPCAs should be restricted with premium pricing, supported by services that promote conservation, traditional health and integrated medical system based health management. Second, the MPCAs can attract researchers and those prospecting medicinal plants that can enhance sustainable use of the resources and generate benefits for local people and the state. Third, tourism in MPCAs will promote India's efforts for in-situ conservation by showcasing management as well as offer short-term training in sustainable use and harvesting, an issue countries around the world are grappling with. Fourth and last, tourism in MPCAs can promote 'citizen science' that encourages conservation and house-hold health care systems – a nice area completely overlooked thus far.
Countries like India are set to gain from such efforts by not only promoting traditional health systems and health care but can operationalize 'citizen supported conservation'.
(The author of this article is the Vice-Chancellor of the Transdisciplinary University (TDU), Bengaluru)
Find latest and upcoming tech gadgets online on Tech2 Gadgets. Get technology news, gadgets reviews & ratings. Popular gadgets including laptop, tablet and mobile specifications, features, prices, comparison.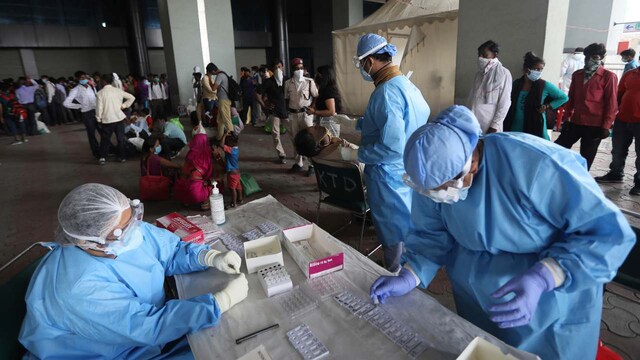 India
Underlining that healthcare spending in the country is 'abysmally low', the panel said the fragility of the Indian health ecosystem posed a big hurdle in generating an effective response against COVID-19 pandemic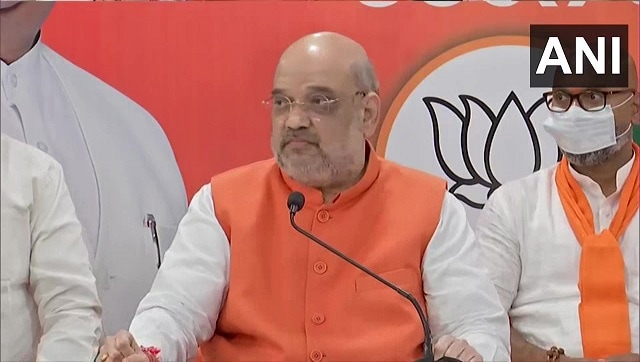 India
India's gross domestic product (GDP) had contracted by a record 23.9 percent in the first quarter (April-June) of the 2020-21 fiscal as the coronavirus lockdown pummelled economic activity
India
Report added that GDP recorded a quarter-on-quarter growth of 23% in July-September quarter, and that the highest contribution was from agriculture, followed by construction and manufacturing