How gamification improves work experience, increases employee productivity
Gamification is the use of game thinking and mechanics in real-life contexts to solve real-life problems.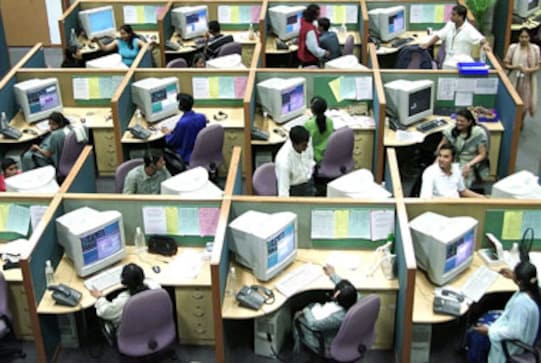 Gamification is the use of game thinking and mechanics in real-life contexts to solve real-life problems. It is applied to non-game applications to encourage people for better engagement and adoption of processes. Gamification helps users to focus on completion of certain tasks, which are usually considered boring (filling out survey forms, shopping, and reading advertisements and so on). The increased engagement and time spent on content by people through gamification helps users to increase revenue. More engagement with processes and delivery of more user generated content helps brands to understand customers better and improve brand loyalty.
Key Findings
- The key objective of the implementation of gamification in different sectors is mainly to turn a system of keeping records into a platform for engagement by motivating the users. This has resulted in its quick initial impact on industries where engagement matters most such as education, healthcare and business to customer (B2C) businesses. While enterprises are continuously trying to improve their customer services through engagement, gamification also has a strong impact on improving internal employee management in enterprises.

- Gamification has only penetrated a few industries at present for educational purposes and for improving process efficiency. However, with the growing number of startups in the field developing specific applications for different industries, it is expected that gamification will soon be an essential component of every enterprise irrespective of the industry type.
- At present, the maximum impact of gamification has been on education, especially e-learning. Various startups are coming up with innovative applications for transforming traditional class room teaching processes into a smart Web-enabled learning environment. The transformation is not only enabling a better education system with a high level of interactivity between students and teachers, but it is also helping students to improve their personal behavior, develop better skill sets and boost memory.
- Gamification is transforming enterprises in two different ways. Internally, it helps improve employee engagement, resulting in more business with customer engagement and externally, organizations are constantly searching for new tools to motivate employees for more sales which could be achieved through gamification. On the other hand, motivating customers to engage with brands by participating in promotional activities helps to increase brand loyalty among people.
Less than one-third (31.5%) of U.S. workers were engaged in their jobs in 2014, according to a 2015 Gallup poll. Badgeville, a business gamification company, released the results of an independent survey of over 500 business workers, ranging from entry-level employees to C-level executives, to prove the mass-adoption and success of gamification across U.S. organizations. The results were staggering—78% of workers are utilizing games-based motivation at work and nearly all (91%) say these systems improve their work experience by increasing engagement, awareness and productivity.
Game-based motivation—including competitions, goal-setting, performance rewards, success statistics and status recognition—is improving the work experience for nearly all employees who use it and 95% say they enjoy using it. Gamification increases productivity levels for 90% of workers and increases awareness of co-workers' goals and tasks for 86%. The top benefits of gamification, according to survey respondents, are an increased desire to be at work and engaged (30%), inspiration to be more productive at their job (27%) or the focus to stay on task and avoid distraction (20%).