How a Black Swan slayed JP Morgan's 'London Whale'
JP Morgan's shocking losses on derivatives trades gone horribly wrong show that Wall Street has learnt nothing from its reckless go-go days that led to the frinancial crisis.
In early April, global debt market traders first learnt of a Big Money trader who had been singlehandedly moving the debt markets in previous weeks with his bullish derivative bets linked to corporate bonds.
The trader was a low-profile employee at JP Morgan Chase named Bruno Michel Iksil, but the markets knew him better by his nickname: "the London whale."
His wagers were so over the top and market-moving that initially puzzled smart money investors began to make heavy bets the other way reckoning that the London whale would soon be beached - and would have to sell at an enormous loss. And although Iksil himself had stopped making his bullish bets, the counter-trade continued to build up against him.
Over the past month, those bets against the London Whale began to increase in intensity, with hedge funds weaving circles around him, like sharks moving in for the kill. "Fast money has smelled blood," Kavi Gupta, a trader at Bank of America Merrill Lynch, noted in a client report.
But although the buzz about the London whale kept growing in intensity, everyone at JP Morgan, from the CEO down, were overly dismissive of the scare-mongering media reports. At a conference call in mid-April CEO Jamie Dimon - "The King of Wall Street" - called the whole thing a "tempest in a teapot".
This morning, that tempest blew a gaping hole in JP Morgan's bottomline, after the bank admitted to booking a $2 billion loss on the bet. Dimon told a conference call that the bank's bet was "flawed, complex, poorly reviewed, poorly executed and poorly monitored." There were, he said, "grievous mistakes, and they were self-inflicted... This is not how we want to run a business."
There may be easier ways to throw away $2 billion in six weeks, but JP Morgan's loss shows that big banks on Wall Street have not learnt anything from the 2008 financial crisis. The losses didn't come about on a risk-taking division; it happened in a risk-mitigation unit: it was the unit that was designed to prevent losses on other, riskier units.
Second, this wasn't the work of a rogue trader who kept his management in the dark with his wild and fanciful bets. This was institutional failure, since everyone from the CEO downward had been periodically briefed on -and had publicly defended - the strategy.
The Wall Street Journal had reported in April, citing people familiar with the matter, that the bank had run tests that had established that Iksil's positions would likely be profitable in any economic or market downturn. His trades were partially hedged, and Dimon was "regularly briefed" on the group's positions.
The issue, noted CLSA banking analyst Mike Mayo, "is about control. What does this say about controls at a bank that is better than average." Mayo, who has testified in the US Congress against Wall Street's reckless practices, reckons that this is a "preview of potentially more issues to come."
It is also a real-life illustration of the textbook scenario that risk analyst and former derivatives trade Nassim Nicholas Taleb highlighted in his best-selling book The Black Swan: The Impact of the Highly Improbable.
Black swan events, Taleb noted, are rare events, the possibility or importance of which it is folly to ignore. He contends that banks and trading firms are vulnerable to hazardous 'Black Swan' events and are exposed to losses beyond those that are predicted by their defective financial models.
It also fits in with the model that Talib drew: for years and years, banks eke out small profits, and then blow it big time on one bad bet. Of course, so long as bankers are 'rewarded' with giant bailouts under the principle of "socialised losses and privatised profits", they don't have much to worry.
Except that this time, they do have something to worry. The losses come at an awkward time, given that US regulators had been pushing to implement the Volcker Rule to penalise proprietary trading of this sort. And although the big banks had been pushing back against the move to regulate them, they may have run out of excuses.
As the Deal Breaker blog notes, it's going to be "whale sushi" on the menu for the next few months.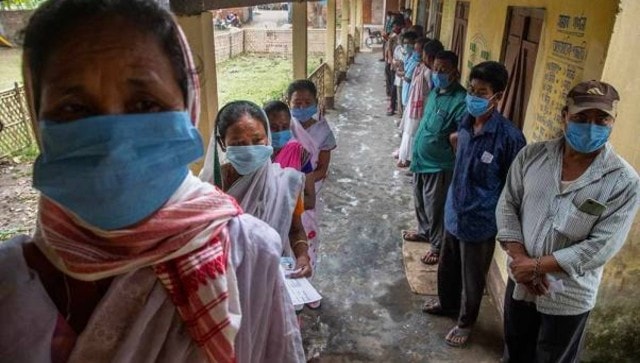 Politics
A polling station is a designated place where electors go to cast their vote. A polling booth, on the other hand, is set up by parties and candidates beyond a distance of 200 meters from the polling stations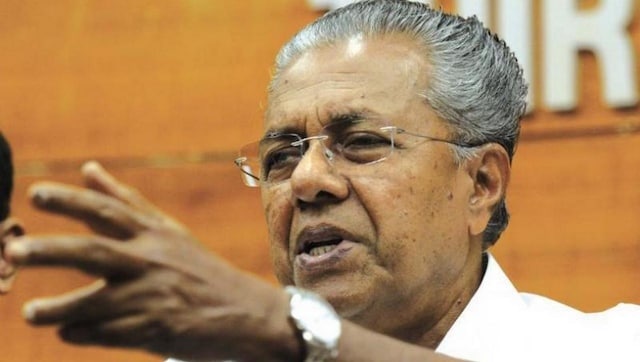 Politics
Along with welfare politics, the Left has also benefited from the significant shift in Kerala's political landscape with the rise of Hindu nationalism
India
At the city's Chamrajpet crematorium, authorities had to put up a 'housefull' sign and families were told to wait with bodies in ambulances to avoid overcrowding