Housing units worth Rs 4.64 lakh cr delayed in seven top cities despite RERA implementation: ANAROCK report
Nearly 5.76 lakh housing units worth Rs 4,64,300 crore are delayed in seven major cities of the country despite implementation of the new real estate law RERA that came into effect May last year, according to property consultant ANAROCK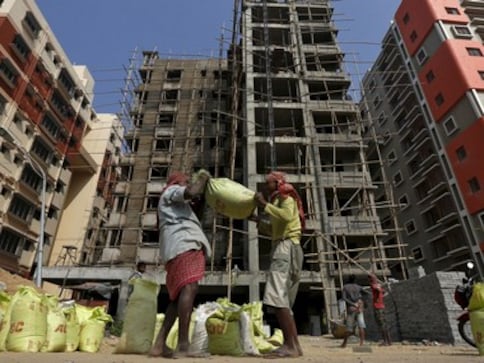 New Delhi: Nearly 5.76 lakh housing units worth Rs 4,64,300 crore are delayed in seven major cities of the country despite implementation of the new real estate law RERA that came into effect May last year, according to property consultant ANAROCK.
Of these delayed housing units that were launched in or before 2013, the ANARCOK report said that Mumbai Metropolitan Region (MMR) and the National Capital Region (NCR) account for 71 percent in volume terms and 78 percent in value terms.
ANAROCK's numbers are higher than real estate data and analytics firm PropEquity's, which recently came out with its report mentioning that 4,65,555 units worth nearly Rs 3.33 lakh crore were behind delivery schedule.
"Incessant project delays, dodgy activities of some developers and land litigation issues have plagued the Indian real estate sector over the last several decades, not helping its domestic and international image," ANAROCK Chairman Anuj Puri said.
He said the government has, over the last few years, taken measures to bring in greater transparency and efficiency in this sector.
"However, despite the implementation of game-changing policies like RERA and GST, the issue of stalled or delayed projects that has primarily been at the core of buyers' discontent is yet to be addressed satisfactorily," Puri rued.
According to the report, the residential real estate launched in or before 2013, that is stuck in various stages of (non) completion, is collectively worth Rs 4,64,300 crore for a total of 5,75,900 units. These units have been stuck since 2013 or before.
MMR and NCR are the two major regions where maximum units with significantly high values have been delayed since their launch in 2013 or before.
As many as 4,10,000 units, worth Rs 3.6 lakh crore, across these two regions are grappling with some deployment issue or the other over the years, resulting in delayed possession. While MMR has 2,10,000 units worth Rs 2,34,000 crore that are stuck, the NCR has 2,00,000 units worth Rs 1,26,000 crore that are pending.
On the other hand, Hyderabad has seen the least project delays during the period, with around 8,900 units worth Rs 5,500 crores delayed since 2013 or before.
In Bengaluru, the delivery of 39,000 flats worth Rs 28,000 crore is delayed, while 10,000 units worth Rs 6,500 crore are yet to be handed over to buyers.
Kolkata has 13,000 units worth Rs 7,300 crore and Pune has 95,000 units worth Rs 57,000 crore that are stuck.
"Major factors contributing to delayed possession of properties across the country include the prolonged liquidity crunch, delayed environmental clearances, land disputes and the non-RERA compliance prevalent across some of the states," Puri said.
The most profound impact of the housing delay is obviously on buyers who have already invested in these projects, affecting their overall financial planning, increasing the burden of rent along with equated monthly installments (EMIs), he added.
Puri noted that the RERA has provisions to ensure timely delivery of projects, but this law has been diluted in many states.
For instance, in Karnataka, all projects that are completed by 60 percent or more are currently exempt from RERA purview.
"To this extent, RERA may be effective in freeing only a limited amount of the stuck inventory. In short, despite RERA, buyers are still at the mercy of the developer's actual intent to deliver in many cases," Puri concluded.
World
Homebuyers in around 100 cities, involving more than 300 housing projects, have boycotted mortgage payments, according to a crowdsourced document named 'WeNeedHome'
World
Joe Biden had tested negative on Saturday for the first time after having tested positive for COVID-19 and returning to isolation on 30 July, in a result doctors attributed to 'rebound' positivity from his earlier bout of the illness
World
Fueled by aggressive consumer spending of pandemic savings, global supply chain snarls, domestic worker shortages and Russia's war on Ukraine, inflation in US soared to 9.1 per cent on-year in June, the highest in 40 years