Housing prices to remain muted for six months, sales to stabilise, says report
Indian real estate market has managed to show positive tractions in the last six months and the projections look positive too.
New Delhi: Housing sales are likely to remain stable or improve in next six months while price appreciation is expected to be muted, according to a report by FICCI-Knight Frank India.
Releasing the latest findings of the Real Estate Sentiment Index for April-June 2016, the consultant said: "After a lull that lasted six quarters, the future sentiment scores are strengthening and witnessing similar trend as during Q1 2016."
This signals a robust optimism of stakeholders going forward as the real estate sector in India is going through an interesting phase, it added.
Indian real estate market has managed to show positive tractions in the last six months and the projections look positive too.
"Office space absorption is going from strength to strength while the residential market that was reeling under tremendous pressure for the last three years has shown signs of recovery," the report said.
On residential market, Knight Frank India said that there is a considerable improvement in the sentiments for the residential sector.
"The number of respondents with a positive outlook for the sector has gone up substantially in Q2 2016, especially for the sales volume," it said.
More than 95 per cent of the respondents feel that the sales volume will either be at the same level or improve in the next six months.
Despite an expectation of a better sales scenario in the future, the stakeholders feel that the residential prices will remain muted.
"More than 60 per cent of the survey respondents feel that the residential price appreciation will remain the same or worsen by the end of the year," the report said.
Find latest and upcoming tech gadgets online on Tech2 Gadgets. Get technology news, gadgets reviews & ratings. Popular gadgets including laptop, tablet and mobile specifications, features, prices, comparison.
Business
Within central suburbs, Mulund has developed as an ideal destination for those who want to be a part of the city's hustle-bustle, but still want to enjoy a serene living environment.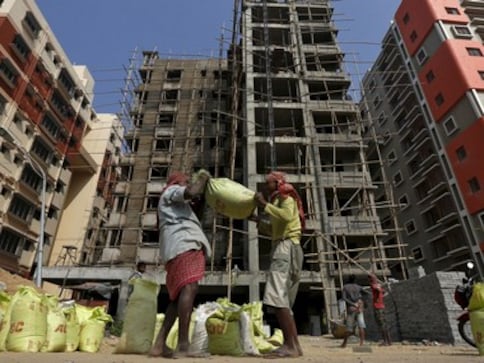 Business
Realtors' body CREDAI and property consultant JLL India, in their joint report, said that housing sales in India's top seven cities have revived post demonetisation to rise by 25 percent in the first six months of this year.
Business
As private equity firms and banks are adopting a cautious approach to funding real estate projects, non-banking finance companies (NBFCs) are coming forward to help cash-strapped developers with the expectation of higher returns, say experts.