Granddad inspired me to start my next venture, says Housing.com co-founder Advitiya Sharma
In less than a month after working on the idea with like-minded people who were eager to be part of it and a couple of them who worked on the algorithms, the project was ready to be launched.
Advitiya Sharma, co-founder, Housing.com has started his next venture: A hyperlocal services venture named Genius Micro Schools, just a month after leaving the real estate portal. This time around, Sharma has turned his focus to education, leveraging technology to make it a 'learning' experience for students, and to create a new breed of teachers he terms as 'entrepreneur teachers'.
After quitting Housing.com that Sharma co-founded with 11 others, he took off on a 10-day retreat for a bit of Vipassana — a Buddhist meditation technique. In the 10 days of complete silence that he had to observe as part of the course, the 27 year-old says that he plumbed the depths of his subconscious. "A childhood memory came up during meditation of my grandfather with whom we lived in Jammu. He was a writer who won the Sahitya Akademi award, who would teach students from 5 am to 9 pm daily to supplement the family income. He was fluent in English and Urdu. When I asked him why he chose to teach instead of focusing on his passion to write plays, he smiled at my naivete. He said, that people forget plays after some time. However, when a student is given lessons, he is kept out of mischief and it opens doors to a better quality of life. I decided then that that was a good option for a start-up."
In less than a month after working on the idea with like-minded people who were eager to be part of it — a couple of whom worked on the algorithms, the project was ready to be launched. As he did with Housing.com, Sharma took on 18-hour days to execute his plans. "I am very passionate about what I take up. I realised that parents and students are largely unhappy with the kind of education they receive in schools and the option is to go for private tuitions, where they have to pay huge fees too. The middle path would be have tuition classes that are like a school with fewer students, and have the technology to help both student and teacher."
Genius Micro Schools is an after-school project similar to a student enrolling for tuition classes or opting for private tuitions at home. However, Sharma envisions a combination of both — a classroom with more than five students and a teacher who takes the classes at her home with technology providing a vital assist. "Our technology has been devised by people at Silicon Valley and is customised to each student, the pace of his progress and interest," says Sharma.
Co-founded by Sharma and four others, the Genius Micro Schools is now talking with teachers.
The classes are open for students from Kindergarten to Class VIII. The venture scouts for teachers in each locality, who are roped in only after taking 'rigorous' test to ascertain the individual's capability. Each class will take only five to eight students. The start-up will hire 500-800 teachers in different cities and are hoping to have 8,000 students.
The venture will operate in five cities — Mumbai, Delhi, Kolkata, Bengaluru and Hyderabad. The fee structure is still being worked out and it will differ according to the locality. It will run on a revenue-sharing model with the teacher.
"We are working on a new concept, micro-schools that will evolve as it goes along. Scaling up will not be an issue," says Sharma confidently.
Business
Looks like Yadav's brash attitude has taken a toll on his company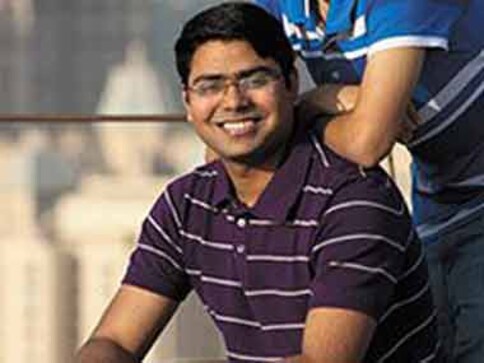 Business
Even though Rahul Yadav, the CEO of realty portal Housing.com has withdrawn his resignation and apologised for reportedly calling fellow board members and investors intellectually incapable of any sensible discussion, it is but obvious that SoftBank will take charge of operations at the real estate start-up that was founded in 2012.
Business
Housing.com CEO Rahul Yadav, the the unconventional, maverick and at time totally unpredictable, has now agreed to an 'Ask Me Anything' session with Reddit less than a week after he decided to 'gift' all his shares in the company to employees.