Hot and happening: Marks & Spencer plans to double stores in India
Britain's biggest clothing retailer Marks & Spencer wants to convince India's young and trendy that it is fashionable too as it looks to offset slowing profit growth and declining sales overall.
Britain's biggest clothing retailer Marks & Spencer wants to convince India's young and trendy that it is fashionable too as it looks to offset slowing profit growth and declining sales overall.
To succeed, it has to take on the world's biggest fashion retailer Inditex SA and its Zara brand, which has managed to outperform Marks & Spencer in India even though it set up shop in one of the world's biggest retail markets almost a decade later.
"Since they entered, Marks & Spencer has had one issue and that is getting their positioning right," said Harminder Sahani, managing director of retail consultancy Wazir Advisors.
"They are now trying to become hot and happening and that is a very competitive segment," he said.
On Monday it said it expects to have 80 stores in India by 2016, making the country the largest international market by stores outside of the UK.
Marc Bolland, chief executive of London-basedMarks and Spencer Group Plc, said India is the retailer's new "priority market".
"We also want to expand to attractive tier-II cities like Surat and Kanpur, and aim for more than 80 stores by 2016," he told Mint in an interview.
"China used to be the priority international market, but now that has changed," he further added.
Analysts said this would be a big step for company, which, according to retail experts, did not capitalise on its advantage of being the first foreign apparel brand to enter country and had only 14 stores during 2001-08, notes DNA.
Marks & Spencer wants to grow in India, a market that sees $38 billion of apparel sales a year and where the biggest spenders are, on average, aged 35 and below. Chief Executive Marc Bolland is opening the retailer's biggest India store on Monday in a fashionable shopping area of Mumbai.
Regulatory filings, however, show the retailer has failed to turn a profit in India since 2009. Consultants say M&S has struggled since it set up shop in Asia's third largest economy in 2000, squandering its "first mover" advantage.
IMAGE PROBLEM
Bolland has built his global recovery plan for M&S around offering higher quality, more stylish fashion. Clothing sales, however, have fallen for nine straight quarters, the retailer said last week, and first half profits fell nine percent.
In India, Marks & Spencer Reliance Retail Ltd. reported a net loss of 25.95 million rupees in the year ended March 2012 on gross revenue of 2.8 billion rupees, according to the most recent filing at the Registrar of Companies (ROC).
In the same period, Inditex Trent Retail India Ltd, which operates Zara stores in India, reported a profit of 383 million rupees on total income of 2.6 billion rupees, according to ROC filings. In the year ended March 2013, the three-year-old joint venture saw profits rise 18 percent to 452 million rupees.
Neither company discloses India sales figures.
"The management acknowledges that a lot of time has gone by trying to get India right," said an M&S consultant who declined to be named as he is not authorised to speak to the media.
"But there is great hope in the M&S headquarters that India will work with all the changes they are making."
M&S, which now has about 35 stores in India, initially joined forces with local franchise partner Planet Retail, marketing itself as an exclusive, expensive brand.
When that strategy failed, it tried to sell itself as an affordable, quality brand with a joint venture with Reliance Retail, a unit of billionaire Mukesh Ambani's Reliance Industries .
M&S has expanded the size of its shops in India and brought in more clothing ranges to appeal to consumers. Retail consultant Sahani said M&S would benefit from trumping its value-for-money image, rather than its fashion credentials.
Sulagna Seth, a 31-year-old chartered accountant who was browsing at the M&S store in a popular Mumbai mall, agrees.
"The colour palate has improved and the clothes are not as expensive and boring as they used to be but its still far from being cool, like say, for example, Zara," she said.
With inputs from Reuters
Entertainment
The ceremony gave a much-needed glimpse into a (hopefully) near future, when physical events and red carpets won't be as much of an anomaly as they are today, and simply dressing up won't be considered both inspirational and aspirational.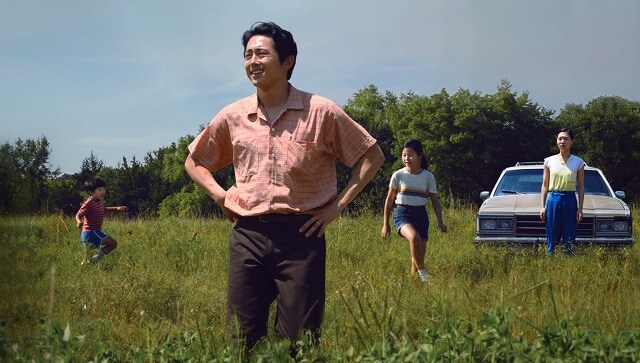 Entertainment
"Newtro" or new retro is seen in popular neighbourhoods of Seoul; music videos like 'Dynamite,' by BTS, and 'Woowa,' by Dia; and television shows like Mr Sunshine.
Lifestyle
Elbaz, an Israeli born in Morocco, restored the lustre to Lanvin during his 14 years at the helm of France's oldest couture brand, giving classic tailoring a more playful edge.