Honda employee unrest; India plants running above capacity, says company
HMSI, which has an annual capacity of 5.8 million scooters and bikes, has had brush with labour unrest in the past too.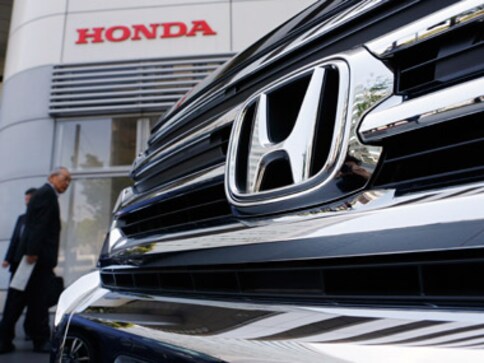 Mumbai: India's second largest two-wheeler maker Honda Motorcycle & Scooter India (HMSI) has strongly denied the claims of a section of its sacked employees that production at its Tapukara, Rajasthan plant has been hit by labour unrest.
"There is no production loss at all at the 1.2-million units Tapukara plant in the first place. Therefore, the claims of these few sacked employees that the operation is hit is factually incorrect. In fact, we are running above our capacity. Moreover, they have no locus standi to make any such claims as they ceased to be our employees in the first week of February this year," HMSI senior vice-president and director, general and corporate affairs, Harbhajan Singh said.
Singh further said, "All our plants have either unions or worker committees. There is already a union (HMSI 2F
Karamchari Union) at Tapukara and one at Manesar plant too. There is no pending labour dispute at any of our plants and the long-term wage settlements have been executed successfully after discussions with the registered unions."
The Tapukara plant has a daily capacity of 4,400 units but is now rolling out 4,400-4,500 units to meet rising
demand, Singh added. The plant produces the bike brand Shine, and the largest selling two-wheeler Activa, apart from the Dio and the latest India-only model Navi.
Around 100-odd workers, some of them fighting criminal cases against them for attacking police in February, are on
hunger strike at the Jantar Mantar in Delhi since last week, claiming that the management is preventing employees from forming a union.
It can be noted that following labour unrest in February this year, HMSI terminated 100 permanent workers and suspended 47, out of which 25 have been taken back. Five of those on hunger strike are facing criminal cases
from the Rajasthan police under Sections 307 (attempt to murder) and 395 (dacoity).
Singh said HMSI has not filed any case and these workers were booked under various charges after they attacked the
state police on the street of Gurgaon during the unrest on February 16.
HMSI started the Tapukara factory in 2011 and churns out 1.2 million scooters and bikes a year and employs 500
permanent and around 2,000 casual workers.
When asked why these people are claiming the backing of the labour union of its Manesar factory, which is Honda's
first plant here, Singh said this is also factually incorrect.
"They have no backing of any of our employees/unions and also there is already a union at the Tapukara plant. Following the April wage agreement with the Tapukara union, their salaries rose by Rs 17,400, taking their average salary to Rs 31,000 now, which by the end of the three-year agreement will top Rs 40,000, while those at the Manesar plant are drawing Rs 51,000-60,000 now," Singh said.
He also deplored these striking ex-employees' bid to tarnish the brand Honda by baselessly alleging that people
with no experience are making the scooters and bikes and therefore their quality is suspect. "Our products always stand for highest quality benchmarks. These allegations are unfounded, mischievous and malicious, and are aimed at
damaging our reputation, goodwill and business."
But central trade union representative accuse the management of scuttling efforts to form a union by prompting a
section of workers to challenge the move in a civil court, which stayed the process after the February troubles.
Manesar plant's union president Suresh Gaur could not be contacted for comments.
He had told reporters last week in Delhi that they would support the Tapukara agitation if the management refused to cooperate.
Whether HMSI is ready to take back these sacked people to end the stalemate, Singh said there is no such plan. "There is absolutely no possibility of they being taken back. They were sacked for gross indiscipline, sabotage at plant including damage to machinery, inventory and production loss which led to over Rs 12 crore loss to HMSI in February. Moreover, threatening the lives of co-workers under the name of union formation cannot be ignored."
Singh also said before being sacked these workers were demanding Rs 11,000 each from each permanent workers towards forming the union and those who refused to pay up were brutally beaten up and detained at the plant on February 16, which led to the police action.
HMSI, which has an annual capacity of 5.8 million scooters and bikes, has had brush with labour unrest in the
past too. Its first plant at Manesar saw labour dispute in 2005, which turned into a political issue after agitating workers were beaten up by the Haryana police. In late 2009 also there were disputes at Manesar. Then last December and February this year, Tapukara workers began to protest, and the ongoing Jantar Mantar sit-in is continuation of that.
India
Through the MCD act, the Centre proposed to appoint a Special officer who will essentially discharge the functions of the elected wing of councilors in the interim till the first meeting of the new corporation is held
India
A CCTV camera and router manufacturing and assembling company, in whose office the fire is suspected to have started, had been on the premises since 2017. Its owners: Harish and Vijay Goel, who are brothers, have already been arrested
India
Calling the temperature in March "unusual" this year, the scientist said that the month recorded the highest all-India temperature in 122 years