Home buyers looking for bigger flats of avg 1,300 sq ft size in major cities, demand increased by 4%: Survey
According to the report, Hyderabad is making the most of its affordability advantage and registered the highest demand for bigger homes
New Delhi: Prospective home buyers are looking for bigger flats at an affordable price as the average unit size demanded across major cities has increased by 4 percent to 1,300 sq ft in the last one year, according to a research by Housing.com and Makaan.com.
"With increased aspirations and changing lifestyles, most prospective homebuyers in India want bigger and better homes... Indians are looking for homes that are 1,300 sq. ft, up by 4 percent in January-March 2018 in comparison to January-March 2017," the report said.
The cities in the study include Mumbai, Kolkata, Chennai, Delhi, Bangalore, Hyderabad, Noida, Gurugram, Greater Noida and Pune.
Singapore-based Elara Technologies is the owner of three realty portals PropTiger.com, Housing.com and Makaan.com. It provides digital real estate marketing and transactions services.
"Bigger homes, combined with affordability, is a growing trend witnessed by the Indian real estate sector. Large scale of urbanisation combined with the rise of salaried and educated homebuyers has led a surge in demand for bigger homes in cities like Hyderabad, Pune, and Chennai," said Ravi Bhushan, the group chief product and technology officer of the three portals.
He said real estate developers need to change their approach and adopt smarter strategies to tap this opportunity.
According to the report, Hyderabad is making the most of its affordability advantage and registered the highest demand for bigger homes. The average unit size demanded in the city is 1,757 sq ft, up from 1,710 sq ft a year-ago.
In Pune, the size demanded is up by 5.2 percent at 1,027 sq ft, while Chennai has clocked a similar growth of 5.1 percent at 1,186 sq ft.
In terms of size, Gurugram is at number two with potential buyers demanding on an average homes as big as 1,600 sq ft. Bengaluru is also keeping it big with its demand for homes where the average size is 1,409 sq ft.
Homes as big as 1,322 sq ft are in demand in Greater Noida, while Noida buyers are also demanding homes as big as 1,319 sq ft.
Delhi has seen a growth of 1.5 percent over last year, but the average size of a unit remains under 1,000 sq ft at around 900 sq ft. Housing units and size demanded in Mumbai is at 875 sq ft, down by 8.2 percent.
"Cities that have cut down on their space needs include Bengaluru, Greater Noida, and Gurgaon. However, in these cities, spacious homes (above the national average) are still in demand. Therefore, it looks like more of a space rationalisation and optimisation than negative growth," the report said.
The report said that in some of the cities developers are addressing the demand for bigger homes.
In 2018, the demand for homes in Bengaluru is in the size range of 1,409 sq ft. On the supply side, India's Silicon Valley seems to have grasped the pulse of homebuyers with residential projects having an average size range of 1,428 sq ft.
In Chennai, developers have tweaked their strategy to build bigger homes. The supply on an average is at 1,210 sq ft, which is close to an average demand of 1,186 sq ft.
However, there are some cities where the supply is not matching demand.
"Delhi is demanding small homes with an average size of 900 sq ft, but developers don't seem to be keeping pace with that expectation as the supply is still on the higher side with a size of 1,227 sq ft," the report said.
In Mumbai, the demand is for 875 sq ft flat, but supply is for homes with sizes bigger than 1,000 sq ft on average.
Sports
Joao, who served as one of the vice captains in the previous season, will be joined by goalkeeper Laxmikant Kattimani and striker Bartholomew Ogbeche to form the leadership group at the club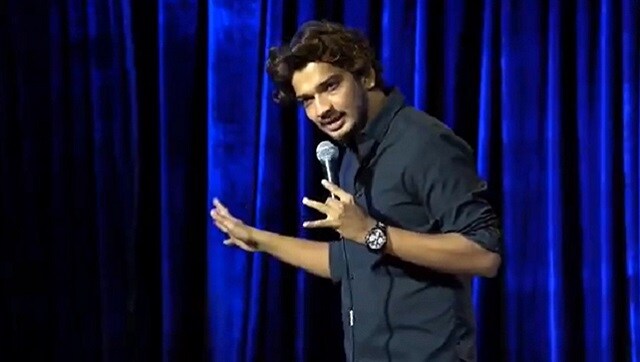 India
Faruqui claimed that his 12 shows were called off in the last two months because of the threats to the venue and audiences
First Cricket News
Dinesh Karthik called Chahal a "brave" bowler and also stated that playing chess has helped him a lot as a bowler.