Hindalco Industries reports 25% dip in standalone Q4 net profit to Rs 376.97 crore
Hindalco Industries on Wednesday reported a 24.98 percent dip in standalone net profit to Rs 376.97 crore for the fourth quarter ended on 31 March, 2018
New Delhi: Aditya Birla Group company Hindalco Industries on Wednesday reported a 24.98 percent dip in standalone net profit to Rs 376.97 crore for the fourth quarter ended on 31 March, 2018.
The leading aluminium and copper maker had clocked a profit of Rs 502.52 crore in the corresponding quarter of the previous fiscal.
The company's total standalone income dipped marginally to Rs 11,886.02 crore in the January-March quarter of 2017-18 as against Rs 11,969.66 crore in the corresponding quarter of the previous fiscal, it said in a regulatory filing to BSE.
Its total expenses in the March quarter were almost flat at Rs 11,329.68 crore.
"Having delivered a record performance and a strong balance sheet in FY18, the company will continue to leverage its core strength in operational and business excellence. In line with its strategy to grow in downstream businesses, the company will focus on quality, customer centricity and use of digital technology to deliver superior shareholder value," the company said in a statement.
Giving project updates, the company said its new Continuous Cast Rod Plant in Copper was commissioned in the fourth quarter of FY2017-18 while Work on Utkal's brownfield capacity expansion has commenced.
"It is expected to be completed in 30 months with a capital outlay of around Rs 1,300 crore. To enrich its product mix, the company is evaluating investments in aluminium downstream facilities," the company said.
Giving business highlights during FY2017-18, the company said its aluminium (Hindalco Plus Utkal) revenue stood at Rs 21,089 crore and was driven by higher sales of aluminium metal, better realisations and supportive macros.
For FY2017-18, the company achieved record production of aluminium at 1,291Kt with Alumina (including Utkal) at 2,881Kt.
Aluminium production was up 2 percent as compared to the previous year, it said adding value added products (VAP including Wire Rod) production was at 479Kt, sustained at FY2016-17 levels, reflecting stable operations.
The company said its revenue from copper segment was up 15 percent against the previous year, at Rs 22,371 crore as overall volumes and realisations in VAP were higher.
"The overall production in copper business was the highest ever at 410 Kt, given the improving demand in Wire Rod and copper cathode and were up 9 percent and 4 percent respectively," it said.
Shares of the company closed at Rs 240 apiece on BSE, down 1.28 percent from the previous close.
Business
The top gainers at BSE were Bharti Airtel, Asian Paints and Power Grid and the top losers were Bajaj Finance, Bajaj Financial Services, Reliance, NTPC and Titan.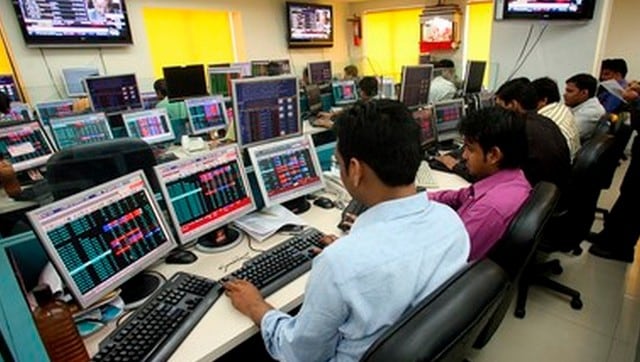 Business
The domestic market indices BSE Sensex and NSE Nifty 50 ended in red on Thursday, 18 November. While Sensex fell by 372.32 points to 59,636.01, Nifty declined to 17,764.80, with a loss 133.85 points.
Business
The top gainers of BSE Sensex were Maruti, Asian Paints, Power Grid, NTPC and ITC. The top losers were Axis Bank. Reliance, Kotak Bank, Bharti Airtel and Titan