Amid hopes that Union Budget could showcase maximum benefits to common man, especially in the aftermath of demonetisation, salaried class, too, are waiting with bated breath on some positive announcements.
In a conversation with Firstpost, Sandeep Agarwal, Executive Director, Tax & Regulatory Services, PWC, expects the Finance Minister to double the basic financial limit and widen the tax slabs. Agarwal expects the deduction under 80 C, which is currently at Rs 1.5 lakh, to be increased.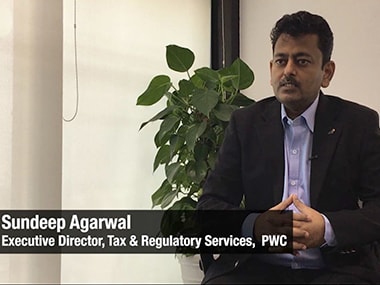 On the medical expenditure front, the government has kept the limit unchanged for past several years. Agarwal hopes the limit on medical expenditure to be raised to Rs 50,000 per annum from the current Rs 15,000.
In the wake of the recent demonetisation exercise, Agarwal says it will be interesting to see what strategies the government will adopt for both the near and long-term to fulfill the objectives of curbing black money.
Watch the whole interview above.
Updated Date: Jan 31, 2017 17:28 PM