Hike in gratuity upper limit to Rs 20 lakh: Why Narendra Modi govt's decision will benefit only a minuscule section
The Modi government like its predecessors is also guilty of tinkering with the upper limit which leaves bulk of the toiling employees in the cold
Gratuity is by and large payable at the rate of 15 days salary for each year of completed service or fraction of a year in excess of 6 months in terms of the payment of gratuity act 1972.  Suppose a clerk in an organisation retires after 30 years of hard work and his last salary was Rs 52,000 per month, he would be eligible for a gratuity of Rs 9 lakh with his per day salary being Rs 52,000 divided by 26 i.e. Rs 2,000.  The Supreme Court has laid down the salutary principle that per day salary should be calculated by dividing the monthly salary by 26 uniformly. For this clerk, who has just hung his boots, the proposed hike in upper limit of gratuity from Rs 10 lakh to Rs 20 lakh (which is incidentally also the upper limit for income tax exemption) is of no significance because the gratuity he is entitled to is nowhere near the current upper limit of even Rs 10 lakh leave alone the proposed upper limit of Rs 20 lakh.
The Modi government like its predecessors is also guilty of tinkering with the upper limit which leaves bulk of the toiling employees in the cold.  It will benefit but to a handful, minuscule section of the working populace in the organised sector.  To wit, had the last salary been Rs 78,000 in the above example, the upper limit would be Rs 13.50 lakh.  The proposed amendment in other words helps those who are in the higher salary and tax bracket.  This hypothetical second employee would benefit from the proposed amendment---he would get Rs 3.5 lakh more and the entire Rs 13.5 lakh would be exempt from income tax as against the extant Rs 10 lakh.
The Modi government ought to have generously hiked the basic entitlement from 15 days salary to 30 days salary for each year of completed service.  That would have been a substantive change.  And yes, together with this increase the upper limit should have been hiked to Rs 20 lakh.  When voluntary retirement schemes can contemplate generous golden handshake package reckoned at 3 months' salary (fully tax exempt) for each year of service, the handshake should not be leaden for those who faithfully remain in service practically the entire working life.
Gratuity is on only when one retires or resigns after 5 years of continuous service. This is an excellent retention legal provision.  Many employees think twice before quitting a job even if it is not satisfying.  But in this day and age when change is the only constant, employees should not be tied down to a job unreasonably given the fact 5 years is a long period in employment just as a week is a long time in politics.  The statutory minimum service period could have been reduced to 3 years.  Alternatively and ideally, gratuity entitlement should increase with number of years of service given the fact that at the end of the day it is both a deferred wage and loyalty bonus.
The tapering scale of entitlement can be something like this----30 days wages for each of service for those retiring after 30 years or more of service, 25 days of service for those retiring after 25 years of service but less than 30 years of service and so on with professional job hoppers (quitting before 5 years) getting the rough end of the stick say 10 days salary for each year of service.
There is nothing gratuitous (free) about gratuity.  It is on the contrary a deferred wage, hard earned.  Wily employers factor the gratuity cost, be it upfront contribution to a trust or premium to Life Insurance Corporation of India (LIC) or any other approved insurer, while negotiating the salary package with top-notch executives or with hard-nosed union leaders.  So, let us not be condescending while giving gratuity or drafting legal provisions dealing with gratuity.
Find latest and upcoming tech gadgets online on Tech2 Gadgets. Get technology news, gadgets reviews & ratings. Popular gadgets including laptop, tablet and mobile specifications, features, prices, comparison.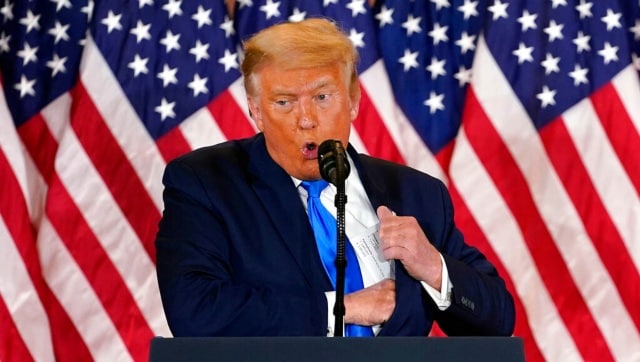 World
Pursuit of moral clarity always leads to flurries of whataboutism and bothsidesism. But we can accept that the world is nuanced and inconsistent without giving up a moral compass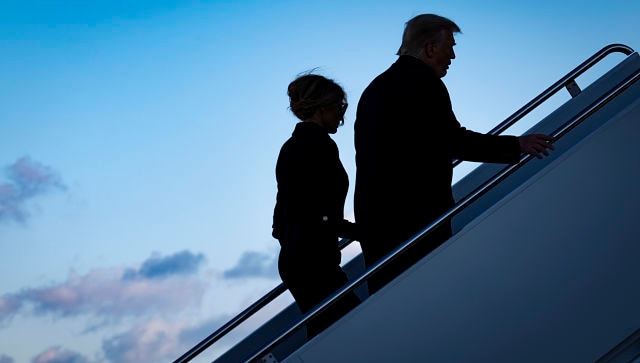 World
How is it possible that enough Americans — mostly White, it should be noted — voted for Donald Trump in the first place, sending him to the White House?
India
India would probably be a dictatorship, if not for Nani and a 'Bharat Ratna' is the least we can do to honour the man