High oil prices, eurozone crisis worry airline bosses
The IATA chief said the industry profits peaked in 2010 at $15.8 billion, but were halved in 2011 to $7.9 billion.
Beijing: High oil prices and the unresolved European debt crisis hitting the financial bottomline of the global aviation industry would be the major focus of debate at the World Air Transport Summit beginning here tomorrow.
The mega event, being organised by the International Air Transport Association (IATA) on its 68th IATA Annual General Meeting, has brought together some 650 leaders of the global aviation industry, including airlines, aircraft makers and other service providers, for two days of intense discussions on the industry's most important issues.
"Oil prices are high, although moderating somewhat from recent peaks. The European sovereign debt crisis is unresolved and we are seeing signs that it is starting to affect Asia's export-driven economies," Tony Tyler, IATA's Director General and CEO, said ahead of the AGM here.
He said though air cargo demand was weak, passenger demand was quite strong. Despite this, the industry's profitability has remained "razor thin".
IATA, which had announced in March its industry outlook for a $3 billion profit on $633 billion in revenues for a net margin of 0.5 percent, is all set to revise these estimates considering the volatility of markets over the recent months as well as the positive impact of very strong traffic growth, its officials said.
Observing that these were "some very challenging times" for the airline industry, the IATA chief said the industry profits peaked in 2010 at $15.8 billion, but were halved in 2011 to $7.9 billion. "And they will be even weaker again this year," Tyler predicted.
Maintaining that the Eurozone crisis has deepened, Tyler said "should the eurozone fall into a deep recession, the repercussions would be global.
"Of course, they would be centered on Europe, which is already the weakest major region financially, but we are already seeing an impact in terms of declining demand in Europe for goods made in Asia," he said.
April passenger traffic was up 6.1 percent on the previous year. This hike was led by Middle Eastern and Asia-Pacific carriers, followed by those in Europe and North America.
"The combination of strong passenger traffic, a bottoming out of the cargo market, high but slightly softening oil prices and economic uncertainty continue to make this a challenging business," the IATA chief said.
The IATA aviation summit would be marked by discussions on various topics including the extension of the European Union's Emissions Trading Scheme (ETS) to international aviation. ETS is being opposed by several major nations like India, China, Russia and the United States.
In separate sessions, the top industry officials would also debate issues like air transport and social media, value of aviation, the future of airline distribution and commercialisation of biofuels.
Besides Air India CMD Rohit Nandan and Jet Airways chief Naresh Goyal, among the 650 airline bosses would be Akbar Al Baker (Qatar Airways), Alan Joyce (Qantas Airways), John Slosar (Cathay Pacific), Rob Fyfe (Air New Zealand) and Willie Walsh (International Airlines Group which owns the merged British Airways and Iberia of Spain).
China is hosting the IATA AGM for the second time since 2002.
PTI
Business
Former Chairman Naresh Goyal has withdrawn from making a bid for a stake in the company, the television channel reported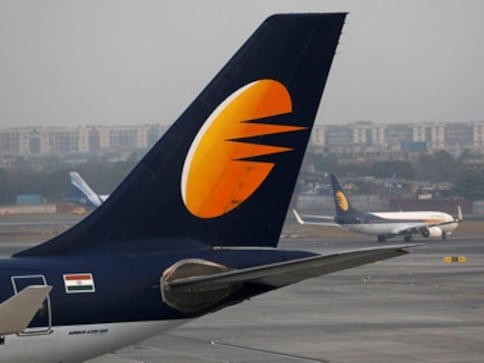 Business
Once a key market for Jet Airways, the lower demand and high competition have made a good number of routes in the Gulf economically unviable, forcing the airline to withdraw operations from there, the source said.