High cost of low cost: Will Gopinath be second time lucky?
There are more than one interesting stories in Indian aviation, after the government opened up the sector for investment from foreign airlines. One of them is Captain Gopinath floating a new airline soon.
There are more than one interesting stories in Indian aviation, after the government opened up the sector for investment from foreign airlines.
Even as investors and industry watchers expect a nail-biting climax to a love triangle between Jet Airways, Kingfisher Airlines and Etihad Airways, another engaging story is out today-of a dark horse getting calls from various foreign suitors.
According to a Times of India report, an indefatigable Captain G R Gopinath, regarded as the pioneer of low-cost flying in India through Air Deccan which he sold to Vijay Mallya later, is planning a second coming, to cash in on the new found enthusiasm in the sector.
Three foreign low cost-carriers are seen talking to Gopinath to buy up to 49 percent stake in his proposed start-up airline. He has already applied for a licence with the aviation ministry, the report said.
So why has he decided to float an airline, when nothing much has changed for the sector over the last 4-5 years when he was away?
"I decided to start an airline as I can't afford the airfares now," he has been quoted as saying in the report.
He said the Indian aviation market is falling, which is "unimaginable" for him. The growth some airlines have witnessed has been at the cost of others. The only way to bring down the fares is to start another low-cost carrier, he said.
The non-compete agreement he had with Vijay Mallya ends on 28 January, 2013, the report said.
Passengers, who were forced to shun air travel due to high ticket charges, should take heart from the fact that Gopinath is at least making the right noises.
In October at a public function, Gopinath had accused that domestic carriers are acting like a cartel to fix fares.
"The entry level fares of all LCCs and full service carriers have only around Rs 500 gap. There is a cartel to fix the price of the bottom. Break the cartel and then only the market will expand," he was quoted as saying in a report in the Business Standard.
There is no doubt about whether the country needs a true low-cost airline. But the question is how much has the ground reality changed to make a low-cost carrier viable in India?
Nothing much. Aviation costs in India still remain high as the government is yet to take steps to bring them down.
According to a Times of India report, a survey in June had found operating expenses of airlines in India are much higher than in many developed countries, while airfares here are lower by 113-280 percent.
The report cited this as a reason for the lacklustre response from foreign airlines to pick up stakes in their Indian counterparts.
One of major grouse for the airlines has been irrational taxes on air turbine fuel. Fuel forms about 40 percent of the operating costs of an airline. The government has promised action in this regard, but nothing concrete has happened yet.
The next major issue is the high cost at airports. Here too, there have been statements from the government. Civil Aviation Minister Ajit Singh was quoted as saying on Monday that development of low-cost airports will be one of the priority areas for the government.
Such airports are important for low-cost carriers to become profitable. But given the high cost of land, it remains to be seen how much the government will be able to deliver on this.
If at all, such low-cost airports will be possible in smaller cities. But traffic for low-cost carriers is from bigger cities, not smaller ones.
Despite all these cost pressures, one can't write off the viability and relevance of a low-cost model in Indian aviation sector.
There are examples of Indigo, GoAir and SpiceJet.
So if Gopinath has learnt from his earlier mistakes and is ready to devise a viable business model, he can be lucky with his second coming.
Find latest and upcoming tech gadgets online on Tech2 Gadgets. Get technology news, gadgets reviews & ratings. Popular gadgets including laptop, tablet and mobile specifications, features, prices, comparison.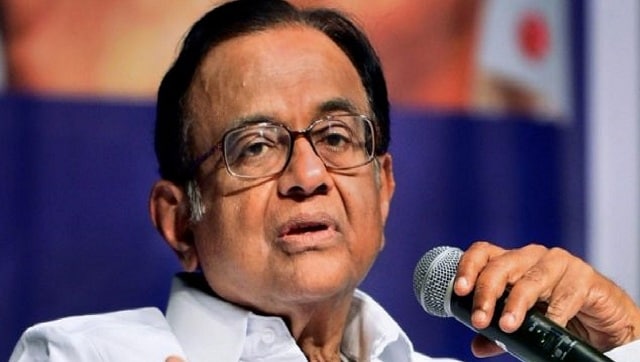 India
The former finance minister's remark comes a day after telecom company Bharti Airtel posted a net loss of Rs 15,933 cr in the first quarter of FY 2020-21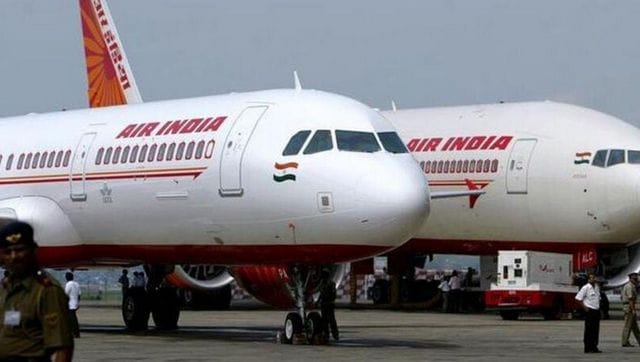 India
Since suspension of international flights in March, over 2,500 repatriation flights by foreign carriers to take stranded passengers to/from India have been approved, DGCA added