Hero MotoCorp Q4 net profit up 35% at Rs 967 crore; net profit for FY18 stands at Rs 3,697 crore
Hero MotoCorp on Wednesday reported 34.78 percent increase in net profit at Rs 967.40 crore for the fourth quarter ended 31 March
New Delhi: The country's largest two-wheeler maker Hero MotoCorp on Wednesday reported 34.78 percent increase in net profit at Rs 967.40 crore for the fourth quarter ended 31 March, riding on robust sales, wrapping up a year of record performance.
The company had posted net profit of Rs 717.75 crore in the year-ago period.
Net sales for the quarter under review stood at Rs 8,564.04 crore as against Rs 6,922.80 crore in the same period previous fiscal, up 23.7 percent.
Volume sales were at 20,01,595 units as against 16,21,805 units in the year-ago period, up 23.4 percent.
For the fiscal 2017-18, Hero MotoCorp said its net profit was at Rs 3,697.36 crore as compared to Rs 3,377.12 crore in 2016-17, a rise of 9.4 of percent.
Net sales for FY18 were at Rs 32,230.49 crore as compared to Rs 28,500.46 crore in FY17, up 13.1 percent.
Volume sales for the year stood at 75,87,154 units, the company's highest-ever in a financial year, as compared to 66,64,240 units in the previous fiscal, up 13.84 percent.
"The fiscal year 2018 proved to be yet another year of record performances and landmark achievements – be it domestic sales, global expansion or in the field of research and development, manufacturing excellence and technological innovations at Hero MotoCorp and its alliances," Hero MotoCorp Chairman, MD and CEO Pawan Munjal said in a statement.
He said the company is focused on sustaining its leadership in the market and consistently keep increasing wealth for its investors.
Elaborating its record performance in FY18, Hero MotoCorp said in March it posted its highest-ever monthly sales at 7,30,473 units.
Moreover, the company also claimed it was the first two-wheeler company to record sale of two million in a quarter, which it achieved in during July-September 2017.
On the road ahead, Munjal said Hero MotoCorp has already initiated strategic investments in electric vehicles segment.
"Development is underway on the strategic priorities of engaging with the external ecosystem, including start-ups in a meaningful way," he said.
The company has made an investment of Rs 201 crore in Ather Energy to acquire about 30 percent equity and Ather will soon start retailing its smart electric scooter S340, he added.
Munjal said the company would start sales of its premium 200cc motorcycles – 'XPulse' and 'Xtreme 200R' in FY19.
The company's board, which met on Wednesday, recommended a final dividend of Rs 40 per equity share for financial year 2017-18.
The dividend, if approved at the upcoming AGM to be held on 24 July, will be paid by 23 August, 2018, the company said.
Shares of Hero MotoCorp were trading 2.24 percent down at Rs 3,650 on the BSE.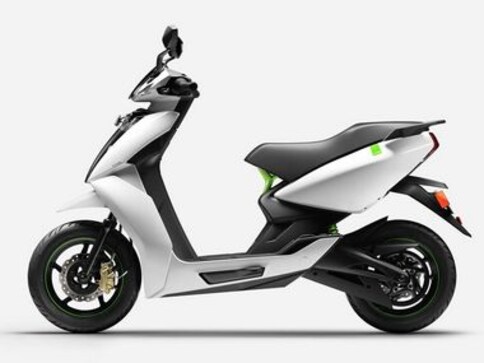 News & Analysis
Ather Energy received funding from Hero MotoCorp to the tune of Rs 205 crore in 2016, and Hero now owns a stake in the company.
News & Analysis
Having opened up the IP on its fast-charging connector in August, Ather Energy will now help Hero MotoCorp incorporate the quick charging technology into its e-scooters.
Business
Hero MotoCorp has planned a CAPEX (capital expenditure) of around Rs 2,500 crores up to FY19 towards new product development, digitisation, phase-wise capacity installation and expansion