Here's why tax benefits for e-payments in curbing illegal cash is a clear winner
The first step to take customers out to the paperless world of transacting is by encouraging ATM use in the initial stage. For this, banks should make ATM transactions free
The government has put out draft proposals on Monday to encourage electronic transactions in the country.
This, going by the draft, will be done through incentivising both the consumer, who makes the payments and merchant, who accept it, by tax benefits if a certain portion of their total transactions do not involve exchange of cash.
According to the draft paper, merchants will get tax benefits if they accept at least, say, 50 percent value of the transactions is through electronic means. Alternatively, 1-2 percent reduction in value added tax could be considered on all electronic transactions by the merchants, the paper says.
Consumers will get income tax rebates if they pay a certain proportion of their bill electronically. The draft paper also recommends re-examining the authentication requirements for different classes of transactions based on the risk profile and safety requirements.
Besides, even utility service providers can consider offering discounts to the customer for small ticket payments made electronically, the paper proposes. This is already done by some companies such as BSNL, which offers 1 percent discount on e-payments. Again, this can encourage large number of consumers to begin transacting using plastic money.
The idea is a clear winner to kill the counterfeit cash transactions in the domestic economy for the simple reason that any transactions made through plastic money/ electronic channels leave a trail and can be tracked by taxmen and investigators. Also, a record of such transactions offers evidence on the purchasing patterns of individuals and trends on financial inclusion in the economy.
There is no clear estimate of counterfeit currency in circulation and the Reserve Bank of India and government have always grappled with the issue of cracking down on fake note makers, who still manage to do business. Over the years, fake currency in the system has seriously affected the credibility of the rupee as a legal tender.
This is something being pointed out by various investigative agencies repeatedly. According to a 2010 report jointly prepared by the Intelligence Bureau, Research and Analysis Wing, Directorate of Revenue Intelligence and the Central Bureau of Investigation, four in every 1,000 currency notes in circulation in India are fake, amounting to as much as Rs 3,200 crore in that year.
This is of course an old figure and things would have changed significantly since then. The fact is that, there isn't any reliable estimate of counterfeit currency being circulated in the financial system. Encouraging electronic transactions can address this issue and curtail circulation of fake currency.
Secondly, reducing cash payments can help reduce black money transactions, if the tax-reductions are offered on large value transactions. Reducing tax avoidance, one of the objectives of the draft, can be achieved if more number of people are encouraged to make payments electronically.
But the real challenge is to get our conventional customer begin transacting using non-cash channels — debit, credit card in the beginning and internet, mobile banking at the next stage. Even now a large number of customers, especially non-metro areas and some even in metros, prefer using cash since they aren't comfortable with card payments as yet.
The first step to take someone — who have been banking only with brick and mortar bank branches and transacting only in cash — out to the paperless world of transacting is by encouraging ATM use in the initial stage. This gives him/ her confidence to use the debit card — the most basic form of plastic money — and later progress to other modes of non-cash payments/ transactions.
To be sure, using ATMs to withdraw cash is not paperless banking but certainly a step towards encouraging customers gradually move to the regime of electronic payments over a period of time.
Here, a major deterrent is the limited free transactions currently permitted in ATMs. As of now, a customer can use only five free ATM transactions in their bank ATMs. In fact, by permitting to charge ATM transactions, the RBI is contradicting its own stated policy stance of encouraging public to alternative banking channels and, then gradually, to paperless banking.
It is the same central bank which in 2011 issued the operational guidelines on implementation of Electronic Benefit Transfer (EBT) and its convergence with Financial Inclusion Plan (FIP)", to give a fillip to financial inclusion. In the RBI's own words, that was "part of efforts and lead to a scalable and sustainable financial inclusion model."
The primary task for the banking system was to discourage customers from thronging to their branches for simple, basic transactions, and push them to lesser expensive automatic teller machines, and at a later stage to, online, mobile banking. Compared with branch banking, these modes of banking are much cheaper for banks as well.
The cost of ATM transactions should be borne by banks and not the customer. If a total waiver is not possible, at least banks can increase the number of free transactions for small customers since the number of times they visit an ATM will be more. This is because they do not usually have large money flow into their accounts and hence need to transact more.
This, however, should be an interim measure. Once the customers are familiarised with the use of debit cards they should be encouraged to use alternate channels like mobile as the next stage. This will pave way for gradual transition to paperless banking. Tax incentives will only facilitate this transition.
Subscribe to Moneycontrol Pro at ₹499 for the first year. Use code PRO499. Limited period offer. *T&C apply
India
The government will release the GDP numbers for the October-December quarter of the current fiscal on Friday
Business
DHFL was the first finance company to be referred to NCLT by the RBI using special powers under Section 227 of the IBC. The company owes Rs 87,031 crore to financial creditors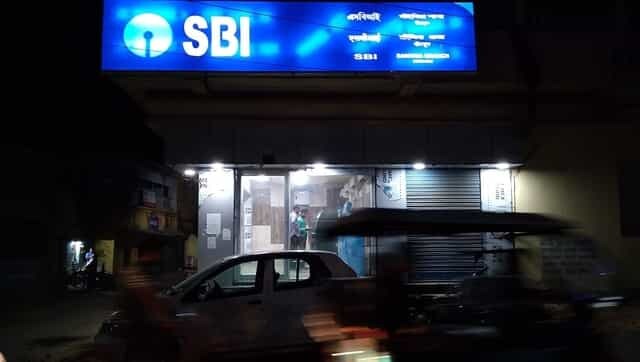 Business
Apart from these days, several banks might remain closed mid-March as many unions have called for a nationwide strike against the government's plan for making the banking sector private. The two-day-long strike is on 15 and 16 March.