Here's why independent directors of Tata Motors may back Mistry at board meet today
While facts in the Tata Sons' statement cannot be disputed, it is also true that Tata Motors has begun to improve its performance from last fiscal
New Delhi: This could turn out to be a manic Monday at Tata Motors, with the battle between the Ratan Tata and Cyrus Mistry camps for control expected to be in full swing at the scheduled meeting of the company's board of directors. Though the battle is expected to rage over 'independent' directors and how independent they actually are, it is interesting to see that the company itself has emerged from doldrums this past year.
Mistry became the chairman of Tata Motors in 2012. After his ouster from Tata Sons last month, the holding company has pointed towards the "perilous" drop in market share in both, passenger cars and commercial vehicle sales, over the past three years when Mistry was in the driving seat.
Today, reports have suggested that Tata Sons will convene an EGM to oust Mistry and independent director Nusli Wadia from the Tata Motors' board. The Tatas own over 30 percent stake in Tata Motors. Reports also suggest that in today's board meeting, Wadia will likely back Mistry. One of the most highlighted themes in the Ratan Tata-Mistry battle has been the furore and losses surrounding the Nano.
The Nano is making a loss of Rs one lakh on each car produced by the company but it has been kept alive due to "emotional reasons", Mistry has alleged earlier. On its part, Tata Sons has said poor performance marked Mistry's tenure all round. It has pointed out that in passenger cars segment, market share has dropped to 5 percent now from 13 perfent in the year ended March 2013 and that it would be "difficult if not impossible" to retrieve this market share loss.
It has also said that the commercial vehicle market share dropped from 60 percent for the year ended March 2013 to about 40 percent plus now, making this "the lowest in the company's history as the market leader in commercial vehicles". The holding company has also pointed out that Tata Motors' UK subsidiary Jaguar Land Rover, which Ratan Tata acquired in 2009, is one of the only two jewels in the entire Tata group.
Tata Sons has further alleged that Bolt and Zest, the two passenger cars launched under Mistry's stewardship as turnaround products for the company have been "lackluster" in market acceptance. Their current sales levels more or less equal to those of the Indica and Indigo which are around 15-year-old vehicles. In effect, JLR's stellar performance masks the rot at Tata Motors since consolidated statements hide the inefficiencies of the domestic business.
While facts in the Tata Sons' statement cannot be disputed, it is also true that Tata Motors has begun to improve its performance from last fiscal. The turnaround has already begun and if the macro-economic environment remains encouraging, the company's performance may improve from here onwards. In fact, some analysts have said FY16 was one of the best years for Tata Motors in a long time.
In the annual report of Tata Motors for 2015-16, Mistry notes that though for the Tata Motors Group, 2015-16 was a year of mixed results "but it was important to note the return to profitability. It was therefore a turnaround year, backed by strong Jaguar Land Rover growth despite challenges, as well as the start of the turnaround for Tata Motors standalone.
Jaguar Land Rover continued to show strong global sales, despite the China slowdown. It reported strong growth in the key markets of North America and Europe. Its strong revenue growth reflected the demand for the new models such as Land Rover Discovery Sport, Jaguar XE and XF, that helped the Company add new customers to both brands across UK, Europe and North America. In 2015-16, Jaguar Land Rover sold more than half a million cars in any one year for the first time in its existence.
Going forward, the company should do even better. Analysts suggest that the commercial vehicle market decline has bottomed out – which means every CV player was being impacted in a bear market along with Tata Motors in the last 3-4 years and now with market recovery, things will look up for everyone. CVs account for almost two-thirds of the company's sales. Also, the triggers for improving sales across product categories, saving costs and brand building - all taken under Mistry's tenure in the last four years.
*** Tata Motors' EBITDA improved to Rs 2,740 crore in 2015-16 against a negative EBITDA of Rs 800 crore in the previous fiscal, says the company's annual report for 2015-16.
*** New product launches have been stepped up, particularly in the passenger vehicle business with the launch of Bolt and Zest in last fiscal and Tiago early this fiscal.
*** To deleverage the company and reduce borrowing costs, Tata Motors has raised equity from the shareholders (including promoters) of about Rs 7,498 crore in May 2015. This helped curtail borrowings and reduce interest costs.
*** As per the annual report, the Indian automobile industry as a whole shrunk by more than 8 percent between 2012-13 and 2014-15 (the Mistry tenure at Tata Motors).
*** And within the overall domestic automobile industry, commercial vehicles segment shrunk by 30 percent or by a third. Commercial Vehicles account for 60 percent of Tata Motors' turnover, so this explains the massive loss of volume and value share of Tata Motors in the trucks and buses' arena between 2012-13 and 2014-15.
*** The report says Tata Motors was more severely impacted due to certain sectors performing more adversely, which impacted segments in which the company had larger volumes and higher market shares. Take the small CVs, where Tata Motors claims over 70 percent market share. The company said this segment was "severely" challenged and is yet to show recovery.
*** Last fiscal the M&HCV segment also saw a recovery since the industry sales were up 9.6 percent.
*** Low capacity utilisation across the automobile industry these last few years has lead to aggressive competition in pricing among domestic automobile players, with marketing and selling cost increasing substantially. This created further pressure on the margins and profitability of Tata Motors.
Analysts at Motilal Oswal estimate almost 23 percent CAGR in CV volumes over this fiscal and the next for Tata Motors. They also say that since the Nano launch in 2009, there has been no major passenger vehicle launch from Tata Motors till Zest, Bolt and Tiago arrived and now, there is a confirmed plan for two new launches every year till 2020. "We estimate almost 26 percent PV volume CAGR over FY16-18E (17% CAGR de-growth over FY12-15)".
Not just a shrinking overall vehicle market, leadership issues also played a big role in Tata Motors' operations under Mistry. This story suggests that Mistry has had a really tough time in appointing anyone to head the country's largest automobile company for two years after the demise of MD & CEO Karl Slym, due to opposition from the Tata camp. He finally managed to get Guenter Butschek past the roadblocks and anointed him the MD & CEO earlier this year.
Will today's events, whichever direction they take, shake up Tata Motors' leadership structure? This remains to be seen.
Speaking to shareholders, Mistry has said in the report that "For the Tata Motors' standalone business, this will mark a milestone year of growth, great launches and transformation. There continues to be the growing pressure of competition and we will look to bring in significant launches in PV and CV with focus on cost efficiencies to remain competitive. A very important aspect of this transformational journey is the appointment of Guenter Butschek as the new CEO and MD for the Tata Motors' standalone business."
The M&HCV business showed sustained growth for a year to lead the turnaround of the Indian business. Within this, some segments like the multi-axle vehicles and tractor trailers emerged as the key growth drivers, the tipper segment also started showing signs of recovery with demand coming primarily from coal mining regions.
Has Ratan Tata then mistimed his move? Just when his beloved Tata Motors, after years of languishing, was set for a turnaround.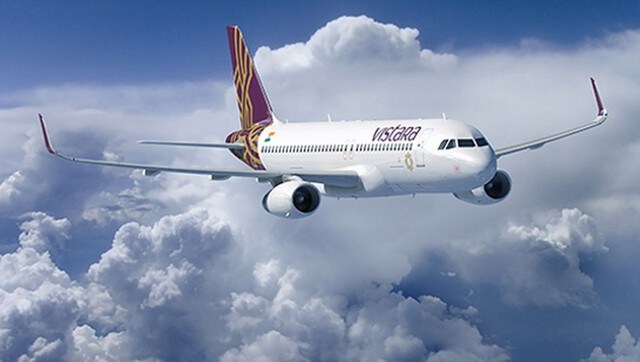 Business
Vistara is a 51:49 joint venture airline between Tata Sons and Singapore Airlines. Vinod Kannan is set to take over as Vistara's CEO from 1 January, 2022
News & Analysis
Marking the restart of the IPL 2021 cricketing league, Tata Motors has launched the Tata Safari Gold Edition with prices starting at Rs 21.90 lakh.
Business
The stake sale process, which begun on January 2020, faced delays due to the COVID-19 pandemic