SBI-BSNL launch Speedpay: How mobile wallets can change your life
Customer loyalty is an unheard of currency in mobile wallet usage.
Remember the time you stood in a long queue in banks, (Mondays and Saturdays being the worst) and spend almost half a day to get your passbook updated or funds transferred to your parents. Soon that became part of lore with the era of internet banking, which made it possible to transact online. With mobile banking using the mobile handset, transferring money at the click of a button anywhere made it even quicker.
Mobile wallets and major players in the genre are bywords for most people in Tier 1 and Tier 2 cities who use them to transact everything from paying their water bills, buying clothes, ordering food, recharging your phone, amongst a host of other needs.
The latest to enter the mobile wallet space is the country's largest bank State Bank of India with BSNL and launch Speedpay. However, BSNL had launched Speedpay card service linked mobile wallet in July 2015.  It allows its customers to transfer money, pay for services as well as withdraw cash of up to Rs 1 lakh. SBI has on its part launched its mobile wallet service, Buddy in 13 languages in August 2015. The wallet was launched with Accenture as technology partner and MasterCard as service providers.
What is a mobile wallet?
A mobile wallet is a digital equivalent of a digital wallet. It carries primarily what a consumer would carry in his wallet such as credit and debit cards with an additional card, which is a ID card. For instance, if you want to send money to your relative or friend, you would earlier call up your friend and ask for his account and ISFC details. In mobile banking, you release the payment through your mobile to his/her mobile number. Your friend does not have to know your banking details.
When you go in to a store and buy a product, there is no need to whip out your wallet and use various plastic cards. Just punch the CVV (card verification value) – an anti fraud security feature behind your credit and debit card, and OTP details – a one-time password that is valid for only one login session.
How to use M-wallet?
A consumer has to first download a mobile wallet service provider on his phone through Google Play store or Apple App store. An active internet service is needed to use the app. You can use any of the options such as Facebook, mobile number, email id etc to sign up. After that, upload any amount you want to on the mobile wallet through net banking, debit card or IMPS (Immediate Payment Services) via MMID (Mobile Money Identifier is a 7 digit number issued by a bank against an account linked to a mobile number) . He can use the funds to buy things online or even offline. However, the merchant with whom he/she is dealing with has to have the same mobile wallet service provider.
Mobile wallet is not interoperable – both the sender and receiver must have the same service provider.
India's mobile phone users crossed the one billion mark  in 2015. The number of mobile phone users in India is expected to rise to 730.7 million in 2017 the number of mobile phone users in India is expected to rise to 730.7 million.
The current market size in India for mobile wallet (m-wallet) stands at about Rs 350 crore and is expected to rise to Rs 1,210 crore.
SBI-BSNL tie up
The SBI-BSNL partnership though is eliciting mixed reactions from analysts with some seeing the development as a positive step while others wondering aloud on the necessity for it. Some feel that since SBI and BSNL are government entities, they could bring in a degree of `comfort' and `security' for consumers.
Some experts opine that Speedpay is a smaller version of Unified Payment Interface (UPI) loaded on to BSNL. "Why would the SBI do something similar when UPI will be launched in a year or 18 months time," asked an analyst. The UPI scores over Speedpay as it is bank agnostic unlike Speedpay which requires the consumer to be a SBI account holder to access it or a BSNL consumer.
The UPI is a secure, reliable, mobile-first, interoperable platform. Unlike m-wallet which does not allow for transactions over Rs 10,000, the UPI platform allows for money transfers up to Rs 1 lakh.
"The digital payment market size in India is less than 10 percent against total money movements. When large players like SBI and BSNL that have a huge reach enter the market, it will help expand the market," says Asutosh Upadhyay, Chief Product and Marketing Officer, Udio, a social mobile wallet from Transerv, a digital payments company. With Udio, a consumer can split bills, send and request money and also make group payments.
Sanjay Khan Nagra, senior associate, Khaitan & Co, feels that this tie-up will open up rural and remote markets to the Speedpay service. He reasons that the local grocer in a remote place would now be able to go cashless by asking the consumer to load the money on to Speedpay. "There are areas in India where traditional consumers have no reach to banking system. Just like most of us in the urban areas use a Paytm to pay while using a black and yellow cab, similarly the rural populace can access Speedpay and not worry about, Bhaiyya, paisa kab transfer karoge?"
Customer loyalty is an unheard of currency in mobile wallet usage. If the service provider does not provide incentives, the mobile wallet may remain a mere app among a host of other apps that the consumer has downloaded.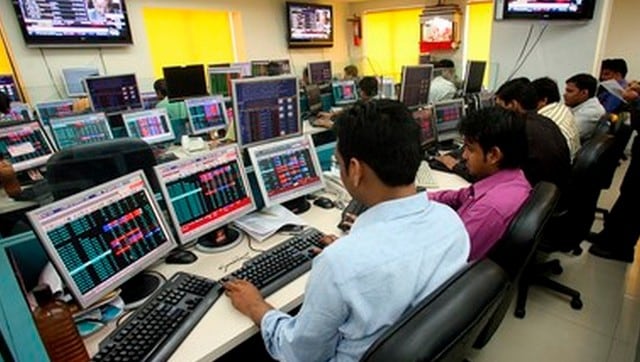 Business
PowerGrid, NTPC, ITC were among the top gainers in the Sensex pack, while Bajaj Finserv, HDFC, Asian Paints and Dr Reddy's were among the laggards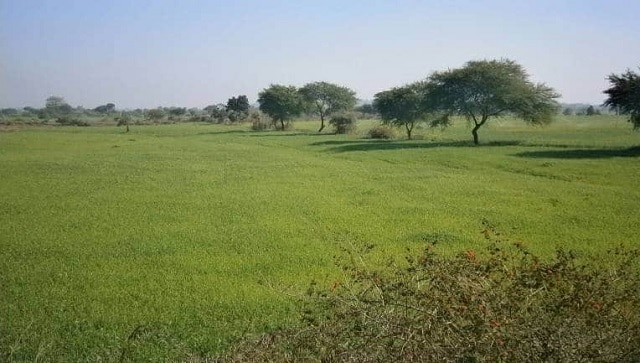 Business
Discussions on finalising a roadmap for core and non-core asset monetisation began in March to ensure faster implementation of the Budget provisions