Henkel says looking at M&A, no comment on Nestle-Boersen-Zeitung
FRANKFURT (Reuters) - German consumer goods group Henkel is scanning the market for takeovers, its chief financial officer told a paper, declining to say whether it was looking at Nestle's skin health unit that was put up for sale earlier this week. 'We continue to see acquisition potential,' Carsten Knobel told Boersen-Zeitung in an interview published on Saturday. 'We have defined, and implemented, M&A as an integral part of our strategy in our current strategy cycle.' Nestle said on Thursday it was exploring strategic options for Nestle Skin Health, which makes Cetaphil and Proactiv skin care brands, with analysts estimating its value at up to 8 billion Swiss francs ($8.4 billion)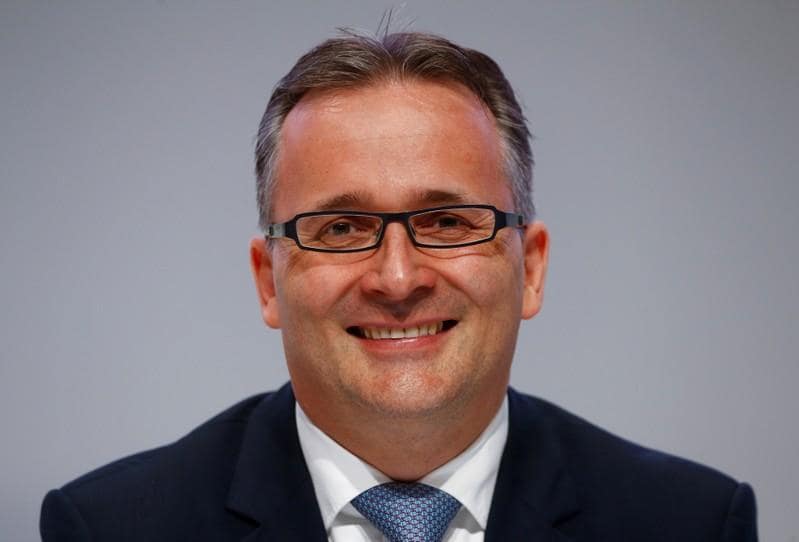 FRANKFURT (Reuters) - German consumer goods group Henkel is scanning the market for takeovers, its chief financial officer told a paper, declining to say whether it was looking at Nestle's skin health unit that was put up for sale earlier this week.
"We continue to see acquisition potential," Carsten Knobel told Boersen-Zeitung in an interview published on Saturday. "We have defined, and implemented, M&A as an integral part of our strategy in our current strategy cycle."
Nestle said on Thursday it was exploring strategic options for Nestle Skin Health, which makes Cetaphil and Proactiv skin care brands, with analysts estimating its value at up to 8 billion Swiss francs ($8.4 billion).
"I do not want to comment on that," Knobel said when asked whether Henkel was looking at the division.
Henkel's M&A activity has been muted so far this year after the group spent close to 2 billion euros ($2.4 billion) on takeovers in 2017, something Knobel blamed on high valuations.
"Prices are not cheap, but that's not the only decisive factor. For us it is key whether the target is available, whether there is a strategic fit and whether it is financially attractive. If so, we'll acquire."
($1 = 0.9584 Swiss francs)
($1 = 0.8511 euros)
(Reporting by Christoph Steitz; Editing by Mark Heinrich)
This story has not been edited by Firstpost staff and is generated by auto-feed.
Find latest and upcoming tech gadgets online on Tech2 Gadgets. Get technology news, gadgets reviews & ratings. Popular gadgets including laptop, tablet and mobile specifications, features, prices, comparison.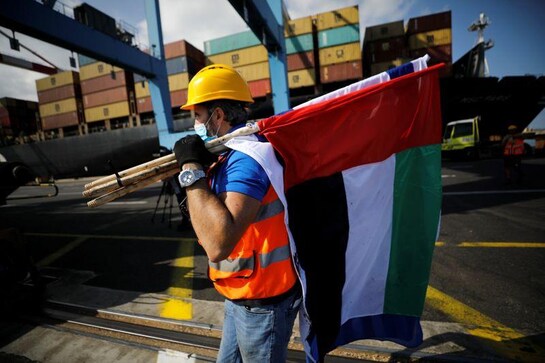 Business
By Rami Amichay HAIFA, Israel (Reuters) - The ship-to-shore crane paused above the cargo ship just arrived from Dubai, then set its load down on the pier in Israel.
Business
By Noor Zainab Hussain, Carolyn Cohn and Ludwig Burger LONDON/FRANKFURT (Reuters) - The world is racing towards a vaccine in record time, stirring public concerns about safety to the extent that nine leading developers have felt compelled to issue a pledge to uphold scientific standards and testing rigour. Yet, while more than 40 experimental COVID-19 vaccines are being tested on humans, the insurance companies with decades of experience in assessing the risks of clinical trials don't see anything to be unduly concerned about.
Business
By Huw Jones LONDON (Reuters) - The European Union's securities watchdog said it expects to make a statement soon on where shares listed in the bloc must be traded after Britain's full departure from the European Union in December.