Health workers promote financial literacy in Gujarat
A bank account subtly shifts the balance of power in the family towards the woman.
Anand: "Money means you are free to do what you want and carve a better life for your family," says Sangita Padhiyaar, a resident of Vadod village in Gujarat. "I tell women to put their money in the bank, so they can save and can use it when they really need to."
Padhiyaar, 33, is a village health worker with the Tribhuvandas Foundation (TF), a 'corporate social responsibility' initiative of the National Dairy Development Board. "It is my job and privilege to look after health and well-being of all women in the village, and I guide them to do what is best," she says.
In a village of about 8,000, she knows almost all the women personally, and they come to her to buy medicines that are sold at a nominal rate. For example, a branded antibiotic medicine sold for Rs. 60 in the market is sold at Rs. 20.
The health workers not only dispense medicine, they spend two hours a day checking on the health and mental well-being of pregnant women. Says Bhavna Panchal from Chikodra village near Anand, "When I came to this village after marriage and stayed here for 10 years, I knew about 10 people outside my family and neighbourhood. After 12 years as a health worker, I know almost the entire village."
"Though I passed Class 12th exam, keeping accounts was never my strong point," says Panchal. "But with TF making us use the banks, I will have to slowly learn." TF has a project manager who guides field workers. A field worker oversees 20 to 25 villages, each of which have a dedicated health worker.
The health workers are trained in first aid and general and maternal health. They are the frontline of TF's newly launched Jaatan programme, a 1,000-day programme designed to give holistic care to expectant mothers. Health workers document their food habits, vitamin intake, prenatal tests, participation is recreational activities, yoga, mental wellbeing and exercise regime. They are required to fill up a form on behalf of the expecting women and are paid Rs. 200 per form. Over 2,250 forms have been filled and submitted so far.
"We stand for women's empowerment," says Dr Kharod, CEO of TF. "The linking of bank accounts to the incentive we give to health workers is a small first step to ensure that women are empowered and get integrated into the mainstream. Also, the bank account ensures that the cash does not slip out of women's hands."
"We wish to link all transactions to the bank account, including the medicine sales, the economic empowerment activities and future environmental activities," explains Dr Kharod. "We are in fact looking to expand the role of our health workers. The women have good social standing, and now we want to see if they can act as change agents to build self-esteem among all women in the village."
A bank account subtly shifts the balance of power in the family towards the woman, the TF believes. They started with training 70 field workers about the basics of banking, including procedures and documentation required for opening a bank account. They, in turn, have train the 835 health workers.
TF had first thought of partnering with the State Bank of India (SBI) to open accounts for the health workers but when they discovered that it had a limited presence, they also included Kheda District Cooperative Bank. Today, TF has its health worker accounts with five banks including Axis Bank and Bank of Baroda.
But women are deterred by the lack of bank branches; they don't see the need to differentiate between their own account and one in their husband's name; they're concerned about the minimum balance requirement; but, more than anything else, they hate the process.
Savita Panchal, 49, of Moriya village in Tarapur, is apprehensive about opening a bank account. "This will require reading and writing and I don't think I am up to it. Basically, it will increase my work and I might discontinue my position as a health worker." She has been a health worker in her village of around 4,500 people for the past 10 years and her field worker, Meenaben, the field worker of Tarapur, whom she reports to, assures her she'll get all the support she needs.
"We will slowly coax the women to transact at the banks," says Smita Patel, a field worker for Anand, who's been associated with TF for 26 years. "They are independent and this idea of having a bank account will add to it. They will be able to act as role models for other village women,"
She is teaching Kamla Parmar, 55, of Denapura village, who has been a health worker for 26 years, how to use her bank account. Parmar, who is a widow, recently lost her only son in an accident. "I manage by working as a daily labourer and selling medicine from TF. It is good to be helpful to others. Our ex-sarpanch, Manjula Parmar, helped me open a bank account and I am now telling everybody how easy it is. But I will have to learn to operate it on my own," says Parmar.
The same thought is echoed by Tejal Chauhan, 26, a resident of Vaghasi village near Anand. "I usually don't operate the account and whatever money I earn gets spent. But TF is now making me understand that I should save some money in the bank. In fact, if I don't get cash payments, it helps in saving the money as cash gets spent easily. If we have to go to the bank to withdraw money, we get time to think over our impulse to buy and think on what we are spending."
India
Maharashtra alone accounts for 48.57 percent of the total active caseload of the country, the ministry said.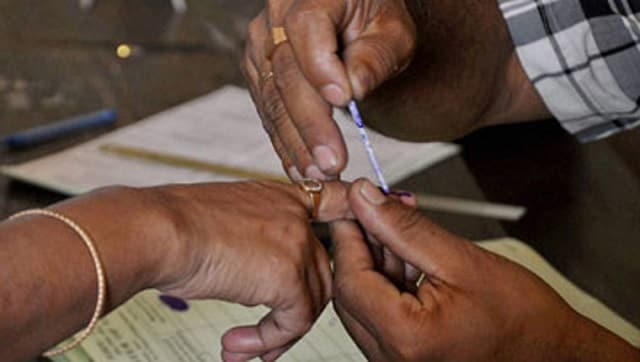 Politics
Bypolls to Assembly and Lok Sabha seats were held in Gujarat, Jharkhand, Karnataka, Madhya Pradesh, Maharashtra, Mizoram, Rajasthan, Telangana, Uttarakhand, and Andhra Pradesh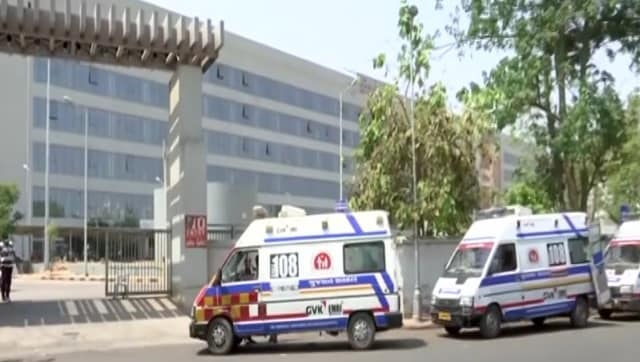 India
The state authorities said that the hospital staff assess the patients waiting in ambulances as per their medical condition before deciding the order of treatment, adding that stabilising critically ill patients is the top priority of doctors