Could lose it all: Verdict on hit-and-run case puts Brand Salman in grave danger
With more than 10 brands that he endorses and two upcoming movies (Prem Ratan Dhan Payo and Bajrangi Bhaijan), about Rs 250 crore ride on brand Salman Khan
Just a few months ago Salman Khan made headlines for all the right reasons: He made it to the top of  Forbes India Celebrity 100 List , claiming the throne from two-time list topper Shah Rukh Khan, earned a whopping Rs 244.5 crore last year and topped both the fame and earnings rank. Brand Salman was at its peak.
Today, though, there is a twist in the tale. With the Mumbai sessions court verdict sentencing him to five years in prison for the 2002 hit-and-run case when he drove an SUV onto a pavement in Mumbai, killing one person, brand Salman is in grave danger.
With more than 10 brands that he endorses and two upcoming movies (Prem Ratan Dhan Payo and Bajrangi Bhaijan), about Rs 250 crore ride on brand Salman. Although he has received an interim bail for two days before he goes to prison, what remains to be seen is how this court verdict changes his career trajectory. If one goes by what happened with his friend and co-star Sanjay Dutt when he went behind bars, this is certainly not good news. He stands to lose it all.
Harish Bijoor, CEO at Harish Bijoor Consults Inc, says there are three brand entities around Salman Khan: First is brand Salman himself, second is the brand Being Human created and promoted by him, while the third is the series of brands he endorses. According to Bijoor, the verdict will affect each of these brands differently.
"To the first it will mean an erosion of personal equity and integrity quotient. His hero status of being a clean and a straight-forward person gets affected. For the brand Being Human it shouldn't make any difference at all. It is the only brand that will continue his endorsement, and convey the softer side of Salman Khan. In fact, it will be a revival vehicle for the brand Salman Khan," says Bijoor. So the brand Khan helped create will, in turn, help resuscitate his own brand equity if he serves the five year sentence, believes Bijoor.
When Khan spoke to us in December, he agreed with this.
Being Human, Khan says, is as big as he is. Actually, if this current dream run of success is being attributed to his work with the foundation, and if, in effect, it was the foundation that lifted him, surely it was even bigger than him? Besides, that's what all the brand extensions and expansions are for: To ensure that the money keeps coming in, and that Being Human outlives him.
On the commercial brands that Khan endorses, Bijoor says, "Most brands are fickle; they support only positive sentiments. So I suspect they will withdraw. They have already benefited from the upside; soon they will stop airing his endorsements."
The stock market has already reacted by pushing down prices of Eros International by 5 percent, while shares of Mandhana Industries are down by 4 percent. Eros has recently acquired global distribution rights for two of Khan's upcoming movies, while Mandhana Industries has the mandate to design and distribute the Being Human clothing range.
What we wrote in December 2014 about Being Human highlights the importance and risk his favourite brand carries today if his fans fall out of favour and stop buying its merchandise:
Being Human started life as a T-shirt. It is now a clothing brand, sold in 14 countries, with 30 standalone stores and 160 shop-in-shop outlets in India; abroad, there are 80 shop-in-shops in GCC countries and 55 in Europe. (Licensee Mandhana Industries makes, distributes and markets its products; Khan oversees design and communication.) It is now expanding into a lifestyle brand, with fragrances, watches, gym equipment, and other products. In 2013-14, the license brought Rs 132 crore; all of Khan's share it goes to Being Human, the charitable trust he set up in 2007, and to which he has assigned the brand in perpetuity. It has, since then, disbursed over Rs 32.5 crore through its health care and education projects.
All this comes to nought if brand Salman Khan gets affected by the prolonged jail sentence. His movie revenues, the brands he endorses or the foundation he runs entirely depend on one entity—him. With him behind bars, all the work comes to a grinding halt and many more producers who had lined up projects with him, but haven't begun shooting, might need to replace him rather than wait for five years.
Bollywood, though, has rallied behind him and have been tweeting in his favour. From his protégé Arjun Kapoor to co-star Sonakshi Sinha, singer Mika singh to actors Rishi Kapoor, Riteish Deshmukh, Bipasha Basu and even Alia Bhatt— all have expressed shock on the verdict and sympathy for Khan.
One of the most bankable Bollywood stars, who has proved his mettle time and again at the box-office in the past few years, he has lined up some big releases in the next few years. Here are some that have been announced:

a) Bajrangi Bhaijaan: To be directed by Kabir Khan whose earlier film Ek Tha Tiger earned more than Rs 200 crore. Bajrangi Bhaijaan has been scheduled to release on Eid this year. Khan was shooting for this film at Srinagar and had to fly back to Mumbai for the court verdict today.
b) Prem Ratan Dhan Payo: After many years, Salman has once again teamed up with Sooraj Barjatya and the film was slated to release on Diwali. Khan plays a double role in this movie after many years. He last did a double role for Judwaa (1997), which was a hit.
c) Shuddhi: This is a film by Karan Johar and has already seen many changes in its star cast. Earlier Hrithik Roshan was supposed to act in it, then finally Khan agreed and it would have been the first lead star movie of Khan with Johar. But no one knows its fate now.
Two other films that had been lined up but production was yet to begin are No Entry Mein Entry and Yash Raj Films' Sultan to be directed by Ali Abbas Zafar, where Khan plays a boxer.
A few months ago when we met Khan, he shared this about his bad boy image: "I'm still the bad boy. But to the bad people. I'm no saint, dude. I party. I party like hell when I want to. I still do that, but I come back, to this." The gesture encompassed both his acting and the charitable foundation.
The movie producers who bet on him and brands that opted for his endorsement would be pinning their hopes on his comeback.
Find latest and upcoming tech gadgets online on Tech2 Gadgets. Get technology news, gadgets reviews & ratings. Popular gadgets including laptop, tablet and mobile specifications, features, prices, comparison.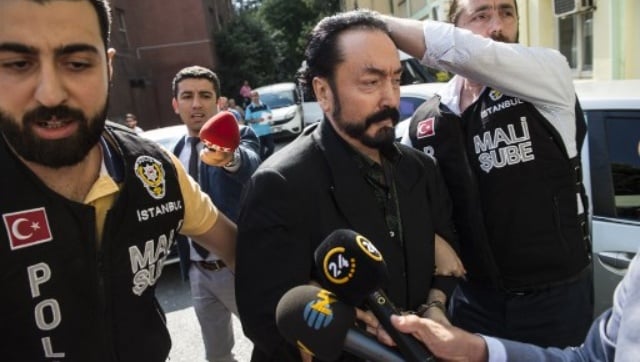 World
The Muslim televangelist preached creationism and conservative values while scantily clad women, whom he called 'kittens', would danced around him to upbeat music in the TV studio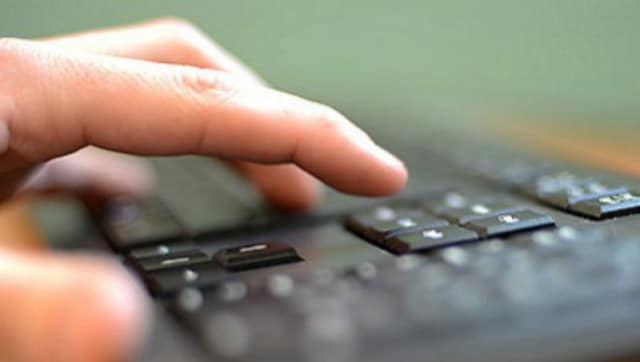 India
MPPEB Jail Prahari recruitment exam | The MPPEB Jail Prahari recruitment exam 2020 was conducted from 11 December to 24 December 2020
Entertainment
Pista Dhakad was returning home after Bigg Boss 14 Weekend Ka Vaar shoot with a colleague when they met with an accident.