HDFC Life's Q1 profit jumps 20% to Rs 380 crore; total premium rises by 37% to Rs 5,060 crore
The growth in total premium was aided by a healthy new business growth of 62 percent and stable growth of 16 percent in renewable business, HDFC Life said
New Delhi: HDFC Life on Friday reported 20.2 percent rise in net profit to Rs 380.18 crore for the first quarter of the current fiscal.
The company had reported Rs 316.37 crore profit in the April-June quarter of last fiscal, 2017-18.
Insurance profit (policyholder surplus) comprised 81 percent of the total Profit After Tax (PAT) for the quarter ended 30 June, 2018-19, HDFC Life said in a regulatory filing.
The total premium of HDFC Standard Life Insurance Company rose by 37 percent to Rs 5,060 crore during first quarter of 2018-19, as against Rs 3,700 crore a year ago.
The growth in total premium was aided by a healthy new business growth of 62 percent and stable growth of 16 percent in renewable business, HDFC Life said in a statement.
The net income for the period rose to Rs 6,930 crore in quarter ended June of this fiscal from Rs 6,570 crore in year-ago same period.
The value of new business during the quarter was up by 43 percent to Rs 250 crore as against Rs 170 crore year earlier.
"We believe balanced product mix and focus on protection, coupled with the wider reach offered by our distribution partners, positions us well to maximize the long-term growth potential of the insurance industry," said Amitabh Chaudhry, MD & CEO, HDFC Life.
The board of directors of the company today approved the proposal for changing the corporate name of the company from HDFC Standard Life Insurance Company Ltd to HDFC Life Insurance Company Ltd, subject to the approval of shareholders, HDFC Life said.
"This has been approved by our Board to align our registered corporate name with our brand name. HDFC Ltd and Standard Life (Mauritius Holdings) Limited continue to be deeply involved with the company as our promoters and held 51.6 percent and 29.3 percent stake in the company respectively, as on June 30, 2018," it said.
The stock of the company was trading 0.66 percent up at Rs 474.35 on BSE.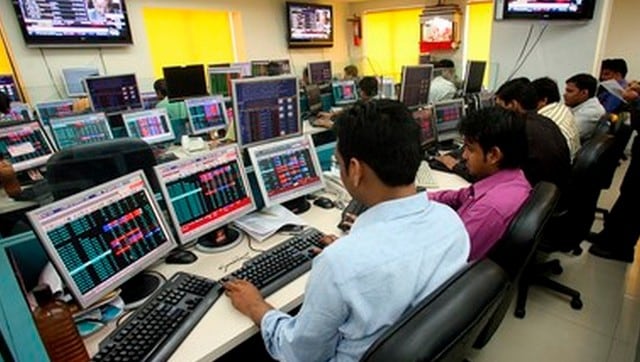 Business
In terms of sectoral indices, auto, media and metal incurred losses of over 3 percent, while pharma rose by 1.70 percent. India VIX rose by 24.84 percent to jump to 20.80 levels. BSE Midcap fell by 3.23 percent to 24,846.51 while BSE Smallcap declined by 2.61 percent to 24,846.51
Business
. Broader markets outperformed, with BSE Midcap rising by 1.61 percent to 25,646.47 and BSE Smallcap gaining 1.81 percent to end at 28,450.31. India VIX rose by 2.82 percent to end at 18.02 levels
Business
The top gainers at BSE were Bharti Airtel, Asian Paints and Power Grid and the top losers were Bajaj Finance, Bajaj Financial Services, Reliance, NTPC and Titan.