HDFC CEO Keki Mistry urges RBI to open separate liquidity window for mutual funds to meet redemption pressures
RBI had during the 2008 global financial crisis provided a special window for mutual funds (MFs) which were facing redemption pressures, to access funds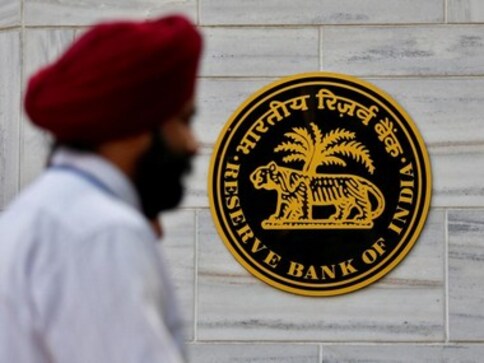 Mumbai: Amidst the ongoing bloodbath in the markets driven primarily by liquidity pressure at MFs and NBFCs following defaults by IL&FS, Keki Mistry, vice-chairman and chief executive of the mortgage major HDFC Thursday urged Reserve Bank to open a separate liquidity window for mutual funds to meet redemption pressures.
Since late August the markets have been on a southward ho after diversified infra lender IL&FS defaulted on its debt servicing. To alleviate the liquidity issues, the central bank earlier in the day eased cash reserve rules for banks.
In a statement, the Reserve Bank said banks can 'carve out' up to 15 percent of their holdings under the statutory liquidity reserves to meet their liquidity coverage ratio requirements as compared to 13 percent now. This facility will be effective next Monday.
"There is fear in the market that mutual funds may see more redemptions, which can lead to a financial crisis. So, if the RBI were to come out with a special window for MFs it can enable them to borrow money, like a repo window and that will go a long way in assuaging concerns," Mistry told reporters on the sidelines of a real estate event here.
It can be noted that the RBI had during the 2008 global financial crisis provided a special window for MFs which were facing redemption pressures, to access funds.
Media reports on Thursday attributed the market carnage last Friday, when the indices swung wildly, when the Sensex plunged as much as 1,300 points and the Nifty by over 500 points and later staged a sharp recovery, was largely attributed to a Rs 15,000-crore MF redemption by SBI.
"The RBI had this special window in 2008, but it was not used up that much. I think it's just a psychological feeling that there is a sort of last resort...that gives confidence to the market," Mistry added.
When sought his view on the forthcoming credit policy review, he said despite the rupee fall and the market carnage, the RBI may vote for a repo rate hike to the tune of 25 basis points in the early October meeting.
The RBI move in earlier in the day came following concerns over tight liquidity conditions and banks' unwillingness to lend to NBFCs.
RBI said it "stands ready to meet the durable liquidity requirements of the system through various available instruments depending on its dynamic assessment of the evolving liquidity and market conditions."
Citing proactive steps taken in the last few days, RBI said it conducted open market operation on 19 September and provided a liberal infusion of liquidity through term repos in addition to the usual provision via the liquidity adjustment facility. It further said that another OMO will be conducted Thursday to ensure adequate liquidity in the system.
As of 26 September, banks availed of Rs 1.88 trillion through term repos from the RBI. "As a result of these steps, the system liquidity is in ample surplus," it said.