Havmor's journey from Karachi to Dehradun to Gujarat: The success story of a 73-year-old ice cream brand
The sale of Havmor was 'emotionally' a tough decision to take for Ankit Chona, but, he believes, a group like Lotte can help grow the brand much faster
From brainstorming to strategising, Ankit Chona, managing director of Gujarat-based ice cream brand Havmor Ice Cream Ltd (HIL), has been spending his work days for the past nine years devising ways to get the brand known in more markets in the country since he joined the firm formally in 2008. Soon, this function of strategising will be taken over by South Korea-based firm Lotte Confectionary to whom Havmor sold its ice cream business for Rs 1,020 crore in an all-cash deal. Post acquisition, Lotte will start its ice cream business in the Indian market.
Having strategy being taken care of by Lotte will take a little getting used to, says Chona when asked about the change in his job function. The 73-year-old business was started in Karachi in undivided India by Chona's grandfather, Satish Chandra, an engineer who worked with erstwhile BOAC (now British Airways). But he had a passion for food which saw him working at his uncle's restaurant after his day job where he learnt the art of making ice cream. Incidentally, the shop where it all started in 1944 still exists though it is run by a different owner in Karachi, now in Pakistan.
After Partition, Chona moved to India, making Dehradun his first stop where he put up a small outlet. However, it did not do well as the cool climate did not augur well for the business. On a well-wisher's advice, he then shifted to Indore and put up an outlet there but was cheated of his money. Then a few friends suggested he move to Gujarat. "My grandfather was told that the people in Gujarat have a sweet tooth, the climate is warm and best suited for the business and he made up his mind to move here. With practically no money in hand, he had to live in the railway station with my grandmother. But they knew the recipe for ice creams, which they made at night and sold in the day time," relates Chona.
The ice creams sold well and soon the first outlet was set up in Relief Road, which incidentally still exists. The ice cream was named Havmor, a name that worked well for the brand. "I wonder still how my grandfather came up with this 'cool' name, by today's standards. I never asked him that," rues Chona.
With the success of the first outlet, Chona opened another in Baroda and was content with the business. When Pradeep, his son entered the fray, he got in the latest technology and ensured the firm was run professionally. He also took the brand to all parts of Gujarat by opening ice cream parlours and making it a well-known name within Gujarat. When his son, Ankit entered the business in 2005, he focussed on expansion with the result that the brand has a presence in 14 cities now.
At present, the company sells 2 lakh litres of ice cream daily during the peak season and 1 lakh litres daily in off-season. The Chonas have 40 Hav Funn ice-cream parlours run by Havmor Restaurants which it will continue to do so while its 115 franchise-owned outlets will now be taken care of by Lotte.
Emotionally-tough decision
The sale of Havmor was 'emotionally' a tough decision to take, says Chona, terming it bitter-sweet as he and his father 'were born into his business'. However, he gets practical soon about it and says, "there is only so much a promoter can do. A group like Lotte can change the company in terms of expanding its footprints and growth much faster than we could have."
The money that Lotte paid for the company was not the 'decisive' factor, said Chona, admitting that it is 'one part of the deal'. What he liked about Lotte, says Chona, was that they showed a commitment for the long-term. "I am confident that they will take the company to the next level faster than we could have, as well as expand the brand," he says.
The company has a turnover of Rs 400 crores in 2016-17 which will grow to approximately Rs 500 crores next year, said Chona. However, he believes it could go up much more than that in a short span with Lotte taking over. "It's a brand that we have nurtured with our team for over 73 years. But we believe that Lotte Confectionery is the right brand to take the company to the next level," Chairman Pradeep Chona said.
Expert speak
It is the first time that a South Korean company has entered the food space in India, says Alpana Parida, President of DY Works, a global brand strategy and brand design firm. It will galvanise the ice cream category in the country, she says.
The country's ice-cream market has registered a compounded annual growth rate of 13 percent in the last five years, according to a report by market research agency Mintel. The per capita ice cream consumption is very low at 400 ml as compared with 22,000 ml in the United States and 3,000 ml in China.
What is surprising is that the frozen dessert market in India has not lived to its potential with a few big players and brands like Amul by Gujarat Co-operative Milk Marketing Federation Ltd and Kwality Walls by HUL dominating the market. There are many regional players who do well, but do not have a pan-India presence, says Arvind Singhal, Chairman of Technopak Advisors, a management consulting firm. He reasons that the regional players have been largely family-owned and managed enterprises that have not been able to delineate ownership from management unlike some home-grown firms like Dabur and Baidyanath, for instance.
With the sale to Lotte, there are huge benefits for Havmor as a brand and company. Lotte is the largest South Korean firm in the confectionery business and it has shown interest in the frozen dessert category in India of which ice creams are a small part, says Singhal. Lotte as a group will be able to professionally manage Havmor, upgrade facilities and build the brand further. "It is not just good for the family [Chonas] but also for the brand and the product category and Lotte, too," he says.
Havmor could pole vault with an MNC with larger funds at its disposal. Lotte can make Havmor a Rs 2,000 crore firm in a couple of years with advertising to bring increased brand awareness. It could bring in the latest technology to grow the company and the market. They have a great head start as they have brought the company, plant and machinery and also has taken its employees, said experts.
"Given that the consumption of ice cream is pathetic in India, there is headroom for not just Lotte, but at least three more brands," says Ram Gudipati, founder and principal strategist of Founder & Principal Strategist of Brand Harvest, a brand solutions firm.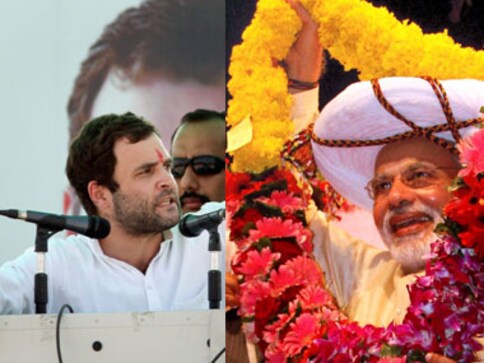 Business
Though Brand Rahul has emerged strong from the Gujarat assembly elections, it does not mean that the party with Gandhi at the helm will be able to win the 2019 general elections.
News & Analysis
Samsung missed quarterly earnings forecasts on Friday as it reported a 47 percent rise in April-June operating profit..
Business
The route is success that Baba Ramdev took has been slow and deliberate.