Have banks' bad loans peaked out? Arun Jaitley thinks so
Jaitley further said that transparency in the banking system has increased manifold due to banks making much higher provisioning for bad loans in the last two quarters
New Delhi - India's banks have already scaled the peak of bad loans as sector-specific steps have been taken and these loans will now begin declining, Finance Minister Arun Jaitley said today. His statement, which came during an interaction with journalists at the Indian Women's Press Corps, assumes significance since the country's banks are struggling under an estimated Rs 13 lakh crore of such loans.
Should the banking sector raise three cheers to the FM's crystal ball gazing, which has perhaps yielded the first piece of good news in months? Or is this a wishful thinking on the part of the government and more pain is in store before the decline begins?
This pile of bad loans with India's banks now is larger than the GDP of many small countries. The core of the non-performing assets (NPAs) problem for banks revolves around six stressed sectors where banks' exposure is substantial. Anyway, the bad loan pile has reduced the ability of banks to support overall economic growth. So now if the finance minister says a peak has been reached, perhaps one large bottleneck to overall economic growth can be removed soon.
Jaitley further said that transparency in the banking system has increased manifold due to banks making much higher provisioning for bad loans in the last two quarters. Besides, sector-specific steps - for steel, power, highways and sugar - have also helped mitigate the effect of rising bad loans on bank balance sheets.
According to agency reports, the finance ministry is already working to set up a panel to look into the issue of mounting bad loans and ways to rein these. The panel will also point out if loan approval processes at banks and their systems are suffering from any lacunae. Last month, the Supreme Court had asked the Centre to consider setting up a committee of experts which would go into the entire gamut of issues related to Non Performing Assets of banks.
Jaitley's assertion about bad loans' rise having been arrested came while he was answering a question on whether the government's promise of a 7.75-8% economic growth is accurate, given a decline in factory output, decline in exports and lack of generation of new jobs. He said going forward, not only will the banks' bad loans problem be resolved, oil prices are also expected to largely remain range bound and this will benefit the Indian economy. Then, predictions about monsoons this year have generated hope and if the rain gods are generous, good monsoon will not only help agricultural growth but also lead to a spike in private sector growth as rural demand will rise.
The finance minister listed out major challenges which India is facing : slowing world trade which impacts our exports as well as imports, currency volatility, subdued domestic demand on the back of two bad monsoons and stressed balance sheets of banks. He also made a few assertions about the steps his government has taken to help growth: high public spending, getting more and more Foreign Direct Investment into the country and improving urban demand.
"The world economy is growing at about 3% but we in India are targeting 7% plus growth under these circumstances," he said.
The FM also mentioned that the reforms process will move forward, hinting at "one or two" new proposals before him and four-five other proposals which will see some action in the coming months. Jaitley mentioned the 'policy paralysis' when this government took over to point out that reforms are moving forward at a good pace now.
In an interview to Business Standard this morning, Jaitley said whatever was in the Centre's domain on reforms has been done. He was answering a question on India lagging at 130 (of 189 countries) in the World Bank's ease of doing business ranking. "We did whatever was in the Centre's domain: opening up for FDI, quick decisions, quick environment clearances, quick FIPB (Foreign Investment Promotion Board) approval, passage of the Bankruptcy Code and sorting out taxation issues. Last year, we moved up 12 positions; this year, we will do better".
Politics
Modi said the government is fully prepared to give the answers that the people of the country want and that he hoped that the Monsoon Session is productive and dedicated to meaningful discussion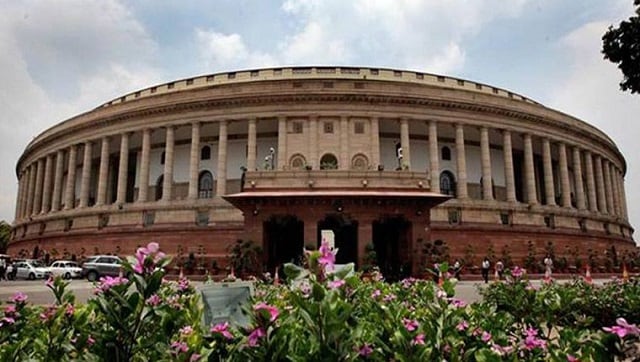 India
Parliament Monsoon Session Live Updates: The Centre will move a motion seeking suspension of Shantanu Sen that is likely to be heard tomorrow, according to media reports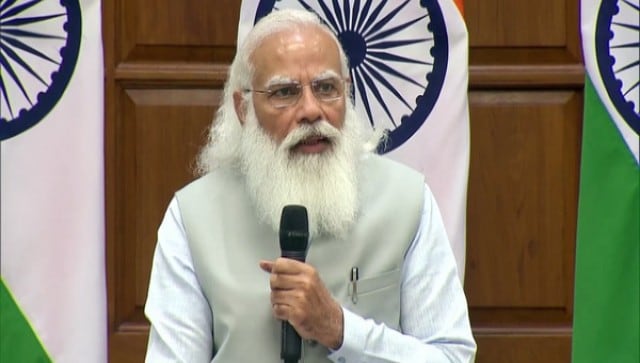 Politics
Leaders, including from the TMC and the CPM, also said that when the pandemic and issues related to it can be discussed on the floor of the House, what was the need to go 'outside'