Gurgaon: Haryana Chief Minister Bhupinder Singh Hooda has rescheduled to 21 February his proposed meeting with sacked Maruti Suzuki workers, a trade union leader said on Tuesday.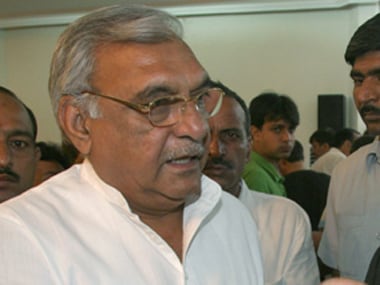 Hooda was earlier expected to meet the workers on Wednesday.
Satbir Singh, state president, Centre of Indian Trade Unions (CITU), said Hooda has now assured them of talks on the issue on 21 February.
After the "Nyaya-Adhikar Rally" on 27 January by several trade unions at Rohtak, the chief minister's home town, Hooda had agreed to consider a proposal to meet the workers sacked by Maruti following violence at the Manesar plant, he said.
"February 13 was proposed for talks with the worker leaders on their demands regarding the sacked Maruti employees but as the chief minister was busy with the Surajkund Crafts Mela the meeting has been deferred," Shiv Bhatia, media advisor to Hooda, told IANS.
"The meeting is scheduled to be held at the chief minister's office in Chandigarh," he said.
After the July 18, 2012 Manesar plant violence, that claimed the life of a senior executive and left dozens of others injured, nearly 2,500 workers including 546 permanent employees were sacked.
Worker unions are demanding the reinstatement of the terminated workers and withdrawal of cases against their jailed colleagues.
IANS
Updated Date: Dec 20, 2014 16:51 PM