Harshad Mehta to Vijay Mallya to Nirav Modi: Lessons NOT learnt by India's incompetent public sector banks
In a hurry to garner business, PSUs conveniently forgot the golden rules of the game and looked at the celebrity status of borrowers like Mallya and Modi rather than at their assets against the loan.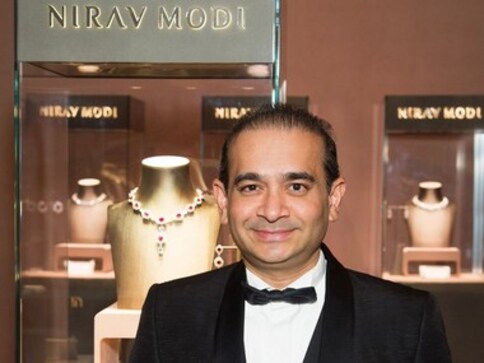 Some learn lessons early from their mistakes without taking much of a hit, some learn it in the hard way paying a heavy price while some never seem to learn no matter the number of times they commit the same mistake. When it comes to the wrong credit decisions and marathon fraudulent transactions, India's incompetent public sector banks (PSBs) seem to fall in the third group as the empirical evidence shows.
The Nirav Modi style of modus operandi to defraud banks brings back memories of the 1992 Harshad Mehta scam. Mehta, another smart fraudster, managed to get fake bank receipts from select banks and draw money from other lenders after convincing them that those receipts were backed by government securities while in reality those were worthless papers. Mehta used this money to rig the stock market, jack up prices of certain stocks and sell his holdings at the peak leading to a market crash.
In the case of 2001 Ketan Parekh scam too, bank funds were routed to the stock market. Then came the Vijay Mallya-Kingfisher loan default case, where the billionaire liquor king secured Rs 9,000 crore worth bank loans (including the accumulated interest) on his personal guarantee from a clutch of 17 banks and allegedly diverted the money to other ventures.
Going by the information available so far, diamond merchant Nirav Modi did not use the money looted from the banks to rig stock markets. In fact, there isn't any credible information so far as to where the Rs 11,400 crore scam amount ultimately disappeared. But like Harshad Mehta, fake bank assurances (in this case, Letters of Undertaking or LoU) were drawn from a commercial bank to secure buyers credit from overseas branches of Indian banks by Modi.
There are uncanny similarities between Mallya and Modi though nature of these two cases is altogether different. The one thing that is common here is the miserable manner in which banks failed to make sure the end-use of the money they gave or insist that the borrower possess the necessary collateral to repay the money.
Vijay Mallya's Kingfisher became an NPA to banks in 2012 but banks approached investigators and courts six years later only to realise that there is nothing much to recover (underlying assets' value had eroded. So did the value of Kingfisher shares which banks had acquired converting debt to equity). Lenders got stuck in legal disputes, relying on scenarios like Mallya's deportation from UK, which were far beyond their control. Similarly, in the case of Nirav Modi, the fraud went on for a good seven years with Modi renewing the LoU and drawing funds. So in both cases, banks acted too late.
Secondly, banks failed to ensure there is enough collateral to back the money they lent. The risk management systems failed miserably from the branch level to board level to identify the impeding balance sheet disaster. Third, in the hurry to garner business, public sector banks conveniently forgot the golden rules of the game and looked at the celebrity status of borrowers like Mallya and Modi rather than at their assets against the loan.
When the Mallya case was at its peak, one of the senior PSU bankers involved in the transaction had told this writer, "Who could have said no to Vijay Mallya when he asked a loan?" Even during the Nirav Modi episode, bankers were heard speaking on the same lines. "Nirav Modi is far big a personality for any banker to mess with, particularly for an officer at a branch level," said another banker requesting anonymity. Unlike Harshad Mehta's time, banks are now equipped with better technology and risk management tools--SWIFT, CBS, Concurrent and statutory audits, but none of this worked to identify and tackle frauds committed using age-old modus operandi.
From the Harshad Mehta to Nirav Modi scams, the biggest takeaway is that government banks (private and foreign banks appear to be relatively more accountable to their shareholders) have not learned the lessons from past instances of frauds and loan default/fund diversion cases. This is reason enough to overhaul the current ownership, operational structure of PSBs, particularly since every time the government recapitalise these banks hit by NPAs and frauds, it is the taxpayers money that is wasted. These poorly run institutions do not deserve another chance.