Harley-Davidson to move some production out of U.S. to avoid EU tariffs
By Rajesh Kumar Singh and Sanjana Shivdas (Reuters) - Harley-Davidson Inc said on Monday it would move production of motorcycles shipped to the European Union from the United States to its international facilities and forecast the trading bloc's retaliatory tariffs would cost the company $90 million to $100 million a year. The shift in production is an unintended consequence of U.S. President Donald Trump's administration imposing tariffs on European steel and aluminum early this month, a move designed to protect U.S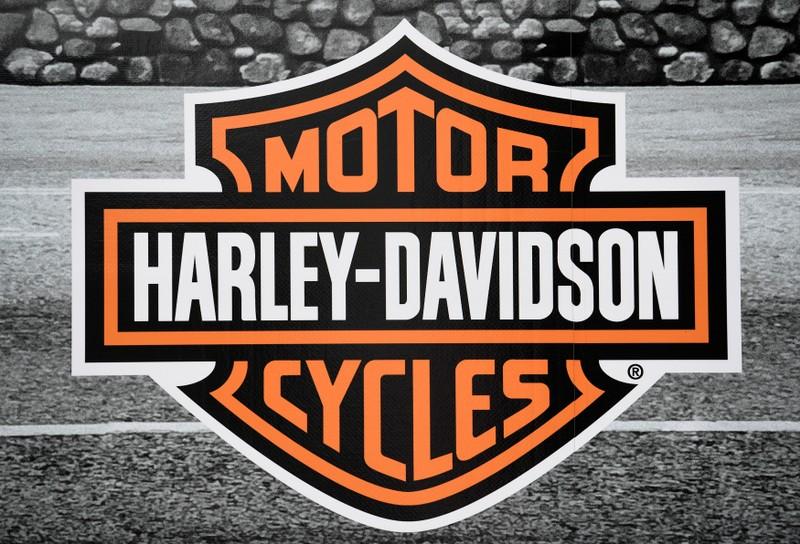 By Rajesh Kumar Singh and Sanjana Shivdas
(Reuters) - Harley-Davidson Inc said on Monday it would move production of motorcycles shipped to the European Union from the United States to its international facilities and forecast the trading bloc's retaliatory tariffs would cost the company $90 million to $100 million a year.
The shift in production is an unintended consequence of U.S. President Donald Trump's administration imposing tariffs on European steel and aluminum early this month, a move designed to protect U.S. jobs.
In response to the U.S. tariffs, the European Union began charging import duties of 25 percent on a range of U.S. products including big motorcycles like Harley's on June 22.
Harley-Davidson shares sank more than 5 percent in morning trading on Monday.
In a regulatory filing, the Milwaukee, Wisconsin-based company said the retaliatory duties would result in an incremental cost of about $2,200 per average motorcycle exported from the United States to the European Union, but did not provide more details on current motorcycle costs.
The company said it would not raise retail or wholesale prices for its dealers, and expects the tariffs to result in incremental costs of $30 million to $45 million for the rest of 2018.
"Harley-Davidson believes the tremendous cost increase, if passed onto its dealers and retail customers, would have an immediate and lasting detrimental impact to its business in the region," the company said.
Trump vowed to make the iconic motorcycle maker great again when he took office last year. But since then the company has been counting the costs of his trade policy.
In late April, Harley said Trump's metal tariffs would inflate its costs by an additional $15 million to $20 million this year on top of already rising raw material prices that it expected at the start of the year.
Struggling to overcome a slump in U.S. demand, Harley has been aiming to boost sales of its iconic motorcycles overseas to 50 percent of total annual volume from about 43 percent currently.
In January, the company announced the closure of a plant in Kansas City, Missouri as part of a consolidation plan after its motorcycle shipments fell to their lowest level in six years.
In 2017, Harley sold nearly 40,000 new motorcycles in Europe which accounted for more than 16 percent of the company's sales last year. The revenues from EU countries were second only to the United States.
Harley said ramping up production at its overseas international plants will require incremental investments and could take at least nine to 18 months.
The company does not have any manufacturing facility in Europe. It has three assembly plants outside the United States, one each in Brazil, India and Thailand.
The company decided to build the Thailand plant in response to Trump's decision to pull out from the Trans-Pacific Partnership which would have lowered import tariffs on its bikes in some of the fastest-growing motorcycle markets in Asia.
The company will provide more details of the financial implications of retaliatory EU tariffs and its plans to offset their impact on July 24 when its second-quarter earnings are due, the filing said.
Mercedes-Benz maker Daimler last week cut its 2018 profit forecast citing growing trade tensions. Its German rival BMW said it was considering "possible strategic options" in view of the rising trade tensions between China and the United States.
Harley shares have lost about 6 percent since early March when the trade skirmish between the United States and the EU started, and are down over 15 percent since end-December 2017.
(Reporting by Sanjana Shivdas in Bengaluru; Editing by Bill Rigby and Meredith Mazzilli)
This story has not been edited by Firstpost staff and is generated by auto-feed.
Find latest and upcoming tech gadgets online on Tech2 Gadgets. Get technology news, gadgets reviews & ratings. Popular gadgets including laptop, tablet and mobile specifications, features, prices, comparison.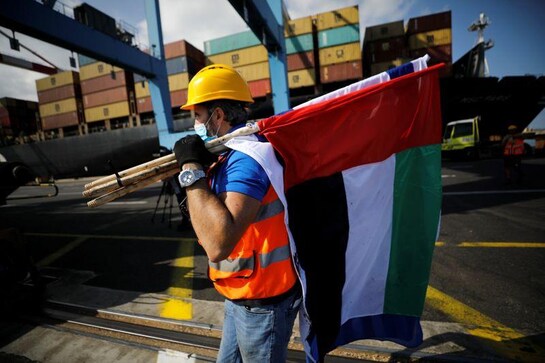 Business
By Rami Amichay HAIFA, Israel (Reuters) - The ship-to-shore crane paused above the cargo ship just arrived from Dubai, then set its load down on the pier in Israel.
Business
By Noor Zainab Hussain, Carolyn Cohn and Ludwig Burger LONDON/FRANKFURT (Reuters) - The world is racing towards a vaccine in record time, stirring public concerns about safety to the extent that nine leading developers have felt compelled to issue a pledge to uphold scientific standards and testing rigour. Yet, while more than 40 experimental COVID-19 vaccines are being tested on humans, the insurance companies with decades of experience in assessing the risks of clinical trials don't see anything to be unduly concerned about.
Business
By Huw Jones LONDON (Reuters) - The European Union's securities watchdog said it expects to make a statement soon on where shares listed in the bloc must be traded after Britain's full departure from the European Union in December.