Harley-Davidson issue: Donald Trump says US getting nothing even after 'fantastic man' Narendra Modi slashed customs duty
This is for the second time in a month that Trump raised the issue of high import duty on Harley Davidson motorcycles by India
Washington: President Donald Trump on Monday once again raked up the issue of high import duty on Harley-Davidson motorcycles by India, saying the US was "getting nothing" with the New Delhi's recent announcement that it had slashed customs duty on imported motorcycles from high-end brands to 50 percent. He added the US wants fair and reciprocal trade deals.
"When they (Harley Davidson) send a motorcycle to India, as an example, they have to pay 100 percent tax -- 100 percent," Trump said in his remarks to a gathering of governors of all the states at the White House.
Referring to his recent conversation with Prime Minister Narendra Modi, he said the "fantastic man" informed him that India has reduced tariffs on imported motorcycles, but the US was "getting nothing".
"Now, the prime minister, who I think is a fantastic man, called me the other day and said we are lowering it to 50 percent. I said okay, but so far were getting nothing. So we get nothing. He gets 50 (percent), and they think were doing -- like they're doing us a favour. That's not a favour," he said.
"I wasn't sure -- he said it so beautifully. Hes a beautiful man. And he said, I just want to inform you that we have reduced it to 75, but we have further reduced it to 50. And I said, huh. What do I say? Am I supposed to be thrilled? And that's not good for you people, especially as governors. Its just not right. And we have many deals like that,? Trump said. He said the US gets "zero" when it buys an Indian motorcycle.
"So when they have a motorbike -- a big number, by the way -- they have a company that does a lot of business. They have a motorcycle or a motorbike that comes into our country -- the number is zero. We get zero. They get 100 percent, brought down to 75; brought down, now, to 50. Okay," Trump said. "Its a great company. When I spoke with your chairman or the president of Harley, they weren't even asking for it because they've been ripped off with trade so long that they were surprised that I brought it up. I'm the one that's pushing it more than they are, but its unfair. And India sells us a lot of motorbikes," Trump said.
This is for the second time in a month that Trump raised the issue of high import duty on motorcycles by India. Earlier, he had called it "unfair" and threatened to increase the tariff on import of Indian motorcycles to the US.
India
The PM GatiShakti project aims to synchronise the activities relating to greenfield roads, rail, and laying utilities like optical fibre cables, gas lines and power lines
India
Indian Prime Minister Narendra Modi and Denmark's PM Mette Frederiksen have decided to expand ties in health and agriculture sectors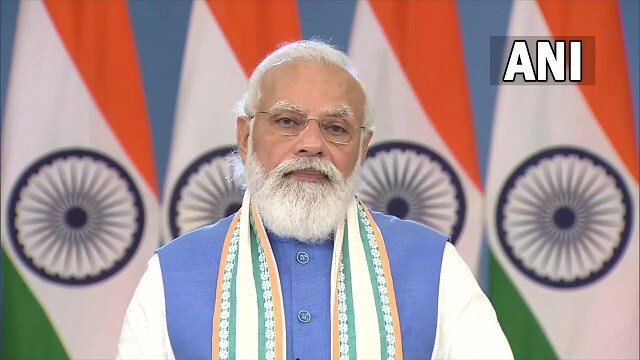 India
Indian Space Association (ISpA) represents homegrown and global corporations with advanced capabilities in space and satellite technologies