Happay gets 500 merchants on its B2B payments platform, seeks fresh funding
Happay is the brainchild of IIT Kharagpur graduates Varun Rathi and Anshul Rai and has already raised about $500,000 from Prime Venture Partners.
Online payment solution providers like e-wallet companies Paytm or Mobikwik have been focusing on B2C space where they provide consumers the option of money transfers, payments etc through a wallet. Now, Happay is turning their logic on its head by concentrating entirely on a payment platform for businesses, not aimed at consumers. It has come out with a B2B wallet which businesses can use internally, for all payments. Put simply, this means Happay is offering a solution for businesses to make their payments through a wallet.
Happay is the brainchild of IIT Kharagpur graduates Varun Rathi and Anshul Rai and has already raised about $500,000 from Prime Venture Partners. Happay plans to raise anywhere between $4-6 million in the next round of funding. It began life in the B2C wallet space like a Paytm but then moved into the B2B space. Rai says the B2C wallet business was not viable on its own unless the company ventured into m-commerce and instead a card for use of businesses seemed a far better proposition.
Hyperlocal grocery stores like Grofers, Swiggy and Peppertap; food delivery startups TinyOwl, Chaayos and oneclickwash - all these fast growing e-ventures are now doing all their payments on the Happay card. Rai says Happay already has more than 500 businesses as its clients and Rs 1 crore worth of business is transacted on the Happay platform every day. "We are currently witnessing a gross transaction value of Rs ne crore a day, and in the next one year, we are planning to reach a GTV (gross transaction value) of Rs 25 crore a day."
Raghav Verma, one of the co-founders of Chaayos, says the Happay card has reduced his company's daily cash expenses by 2/3rd. "We had a fixed amount of petty cash earlier. Once that got used, we had to divert some from sales for daily expenses. But it was getting difficult to manage. Our store manager is typically a 12th pass guy and finds it difficult to use excel sheets. Happay app is easy to manage. We started with five such cards and already have 100. This number will increase as we expand," says Verma.
Chaayos has 10 tea cafes now which will grow into 27 across Mumbai and Delhi by December and 50 by March 2016, claims Verma.
OYO Rooms, the room renting platform, provides every new employee with a Happay card, says Rai.
Vivek Iyer, founder of oneclickwash which offers laundry services, says his company has no CFO and had to earlier spend two days a month on account verification of all expenses. This has stopped since it migrated on to the Happay platform which allows remote expense management and reconciliation of accounts at the end of the month.
For hyperlocal grocery companies like Grofers too, Happay helps since delivery boys can swipe a pre-loaded Happay card at the nearest kirana store or petrol station, make purchases and deliver stuff without having to manage cash. Delivery boys sometimes handle 18-20 orders a day which means they need to manage thousands of rupees.
Rai of Happay says the company is expected to clock in gross merchandise value (GMV) of Rs 300 crore by March 2016.
Arts & Culture
Young entrepreneurs, who are not acquainted with the economic landscape in India before liberalisation in 1991, will find The Ambuja Story quite educational.
Politics
Contrary to a constant refrain that democracy under the Modi government has been under siege, India under Prime Minister Narendra Modi has institutionalised meritocracy and development-oriented politics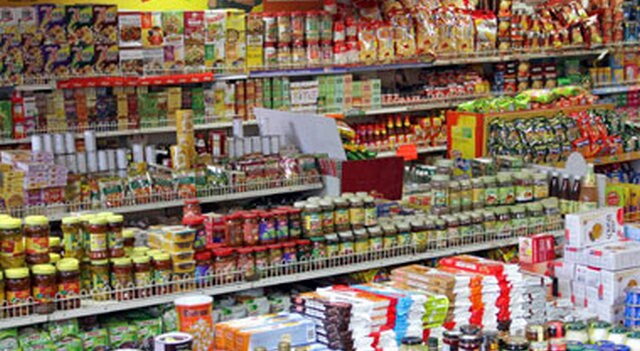 Business
According to the RBI, it is expected that headline inflation will peak in the fourth quarter of the current fiscal and soften thereafter