Hands full: After quitting Infosys, these are Balakrishnan's next projects
Bala, along with other technology professionals Mohandas Pai, Girish Paranjpe and Deepak Ghaisas, has floated a Rs 125-crore fund called Exfinity Fund to back technology entrepreneurs. The fund will support early-stage companies in emerging technology areas such as data analytics and security.<br /><br />
V Balakrishnan, director & former Chief Financial Officer of IT major Infosys, who announced his exit from the company on Friday, is planning to float a Rs 125 crore venture fund.
Bala, along with other technology professionals Mohandas Pai, Girish Paranjpe and Deepak Ghaisas, has floated a Rs 125-crore fund called Exfinity Fund to back technology entrepreneurs. The fund will support early-stage companiesin emerging technology areas such as data analytics and security.
Backed by tech veterans, the new venture capital fund aims to invest in 15 to 17 start-ups in these areas.
The move comes weeks after Bala sold part of his family holding in Infosys for Rs 33 crore. Early this month, Bala offloaded 100,000 shares of Infosys held by his daughters in the open market and had at that time said he was doing it for personal reasons.
In an interview with CNBC-TV18, Balakrishnan said the fund is currently awaiting approval from market regulator Sebi and has a corpus of Rs 100-125 crore. According to Balakrishnan, most equity or venture funds in India are managed by non-tech people, so his fund would benefit by being driven by experienced technology professionals.
Balakrishnan is also an investor in Bangalore-based Unitus Seed Fund, which makes seed-stage venture investments in start-ups that serve large, low-income populations.
Balakrishnan has joined the likes of corporate bigwigs such as Vinod Khosla (Khosla Ventures), Bob Gay (co-founder of Bain Capital), Jeff Clark (Impact Investment Leaders), Hari Kumar (Formerly Goldman Sachs), besides well-known Indian entrepreneur Ranjan Pai, CEO, Manipal Education and Medical Group, and Mohandas Pai (ex-CFO of Infosys and now with Manipal Education Group), who are key investors in this fund.
Unitus Seed Fund was launched in January this year has invested in nine companies in the areas of livelihoods, education, healthcare, and technology for development.
The fund has raised more than $11 million for investing in 30-40 start-ups in India and has recruited more that 40 Indian venture advisors so far.
Balakrishnan will also dabble in social entrepreneurship.According to a report in ToI, he will be appointed as the Chairman of Bangalore based peer-to-peer lending platform MicroGraam. He was already the director of the company which offers small loans to borrowers.
Find latest and upcoming tech gadgets online on Tech2 Gadgets. Get technology news, gadgets reviews & ratings. Popular gadgets including laptop, tablet and mobile specifications, features, prices, comparison.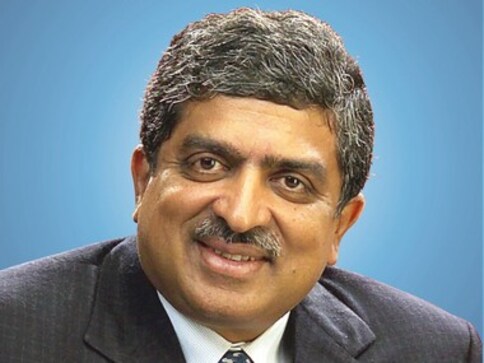 Business
There is strong opinion from the investors and former Infosys executives in favour of getting Nandan Nilekani back
Business
As IT major Infosys completed 25 years of its listing on the stock exchange, a former senior official of the firm paid rich tributes to the co-founder N R Narayana Murthy for creating the "dream" company
Corporate
If other institutional investors do join hands with the three former Infosys employees in demanding a buyback, Sikka's honeymoon period at the company may come to an abrupt end and he may have to spell out the company's plan of action immediately.