H1-B visa impact: Infosys to hire 10,000 American workers, open 4 tech hubs in US
The company said it will open four new technology and innovation hubs across the US focusing on artificial intelligence, machine learning, user experience, emerging digital technologies, cloud and big data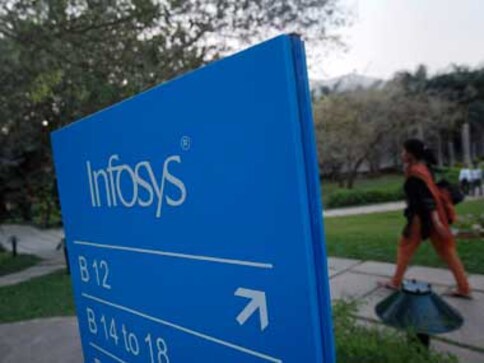 IT major Infosys on Tuesday said it plans to hire 10,000 American workers over the next two years in an apparent move to tide over H1-B visa-related issues in the US. The company said in a release that it will open four new technology and innovation hubs across the US focusing on areas, including artificial intelligence, machine learning, user experience, emerging digital technologies, cloud, and big data.
With the US mulling over various measures to make visa norms stricter under the Donald Trump administration, Indian IT firms have been contemplating tweaking their business models and accommodating more locals.
"Infosys is committed to hiring 10,000 American technology workers over the next two years to help invent and deliver the digital futures for our clients in the United States," said Vishal Sikka, chief executive officer, Infosys, said in a statement.
"Learning and education, along with cultivating top local and global talent, have always been the core of what Infosys brings to clients; it is what makes us a leader in times of great change. In helping our clients improve their businesses and pursue new kinds of opportunities, we are really excited to bring innovation and education in a fundamental and massive way to American workers. New advances in technology – artificial intelligence, in particular – are radically transforming our world, and it is within our reach to learn these new technologies and to be the innovators and entrepreneurs who bring solutions based on these technologies to our clients in all industries," Sikka said in the statement.
The North American market accounted for over 60 percent of Infosys $10.2 billion revenue in the 2016-17 fiscal.
During his election campaign, US President Trump had promised stricter immigration laws and protection of local jobs.
Besides, a legislation (Lofgren Bill) in the US was introduced that proposed doubling of the minimum wages of H1-B visa holders to $130,000.
Most recently, the US Citizenship and Immigration Services (USCIS) had come out with a policy memorandum that potentially makes it difficult for Indian technology professionals to work in the US at entry-level positions.
Any change in visa norms can affect the movement of labour as well as spike operational costs for the IT players.
Indian firms like TCS, Infosys and Wipro that are dependent on visas are now focusing on bringing on board more locals to comply with the norms.
According to Infosys, the four hubs will not only have technology and innovation focus areas, but will closely serve clients in key industries such as financial services, manufacturing, healthcare, retail and energy.
The first hub, which will open in Indiana in August 2017, is expected to create 2,000 jobs by 2021 for American workers and will help boost Indiana's economy.
Reacting to Infosys announcement, Indiana Governor Eric J Holcomb said, "It's so good to welcome Infosys to Indiana, and to expand our growing tech ecosystem with the addition of their estimated 2,000 Hoosier jobs."
With the US administration's rising protectionism, there has been a view that Indian IT firms should start increasing the local hiring in that country.
Infosys co-founder N.R.Narayana Murthy, for one, has been of this view. He had said in an interview that Indian software companies need to stop sending people on H1-B visas and focus on local hiring in the US.
Stating that by and large Indian mindset is always to take the "soft option", Murthy — one of the pioneers of India's IT outsourcing industry — said becoming multi-cultural is not easy and is a "very, very hard option".
"They (Indian software companies) must recruit American residents in the US, Canadians in Canada, British people in Britain etc. That's the only way, we can become a true multi-national company and in order to do that, we should stop using H1-B visas and sending a large number of Indians to those countries to deliver services," Murthy had told NDTV in an interview.
Infosys move has to be seen in this context.
Once considered an industry bellwether, Infosys has had its share of challenges over the past few years. Apart from competition from rivals like TCS and Cognizant, it is also facing a public spat between founders and the Board over allegations of corporate governance lapses.
Under CEO Vishal Sikka, the company has been trying to turn things around.
The former SAP executive has set up an ambitious target for Infosys reaching $20 billion revenue by 2020 with a strong focus on new technologies like automation and artificial intelligence.
While Sikka himself has admitted that the goal is "aspirational", the company has continued to invest in start-ups working on these new-generation technologies.
With PTI inputs
also read
World
US president Joe Biden is gaffe-prone and this may hurt his chances in the 2024 US presidential elections. When asked if the 80-year-old had the mental sharpness to run for a second term, 62 per cent of Americans expressed concern. This is 11 points higher than that for his rival Donald Trump
World
The FBI should never have launched a full investigation into connections between Donald Trump's campaign and Russia during the 2016 election, special counsel John Durham has concluded in a report that was released on Monday
World
After giving Oath Keepers founder Stewart Rhodes the heaviest jail term in more than 1,000 criminal counts initiated in the 6 January 2021 Capitol Riot, US District Judge Amit Mehta will sentence Army veterans Jessica Watkins and Kenneth Harrelson