H-1B visa overview in charts: Infosys pays the most among Indian IT cos, TCS 8th best
In 2017, only 58.7 percent of H-1B visa applications got approved -- a drastic fall from 87.2 percent in 2016
Even as the Donald Trump administration is planning a new legislation for residency cards in the US, the US Citizenship and Immigration Services (USCIS) has come out with a new data set on H1-B visas, throwing insights into how the facility has been used by various companies.
As per the data, more than 21.83 lakh technology professionals from India have applied for these visas in the last 11 years, forming 64 percent of the total applications received by the authorities there.
During 2007-17, the country received about 34 lakh applications in total and gave approvals to 26.34 lakh, the data showed. Interestingly, the report does not provide the country-wise breakup of the approvals given, though it has the such a breakup for the applications received.
As per the data, as many as 23 lakh of the H1-B visa holders were in the age group of 25-34, and 20 lakh came from the computer-related occupation category. Computer was followed by architecture, engineering, and surveying (318,670), education (244,000), administrative specialisations (245,000), and medicine and health (185,000).
Here are the details of the data in 6 graphics:
In 2016, the total H-1B visa application receipts and approvals hit record highs of 3.99 lakh and 3.48 lakh. During 10 years from 2007 to 2016, the number of H-1B visa approvals have risen by 42 percent (1.02 lakh) from 2.46 lakh to 3.48 lakh. However, the number of applications fell in 2017 to 3.36 lakh and only 1.97 lakh approvals were accorded as on 30 June 2017. The percentage of approvals given to application receipts declined sharply to 58.7 percent in 2017 from a high of 87.2 percent in 2016. The proportion has mostly remained 78 percent consistently from 2007 to 2014. It rose to 83.3 percent in 2015. The sudden sharp decline is owing to Trump's protectionist approach. On 18 April 2017, President Trump signed the Buy American and Hire American Executive Order. The order was aimed at creating "higher wages and employment rates for US workers" and to protect the country's economic interests "by rigorously enforcing and administering" the immigration laws.
Over the 11 years, India has indeed remained the leader in applying for H-1B visas. China is a distant second with 296,313 applications. The philippines with 85,918 petitions comes third, South Korea fourth (77,359), and Canada fifth (68,228).
In the past 10 years, H-1B visa applications from India have risen 80 percent from 1.67 lakh in 2007 to 3.01 lakh in 2016. However in 2017, the number fell by 17.6 percent on year to 2.48 lakh.
India has consistently remained the top H-1B visa seeker every year during the period under review. In 2017, though the country stays the leader, the number of applications has witnessed drastic fall to 2.48 lakh from 3.01 lakh in 2016. China sought just 36,362 visas, Canada 3,551, South Korea 3,203, the Philippines 3,161, Mexico 2,239 and Taiwan 2,200.
Among top Indian IT firms, Infosys got the highest 12,780 H-1B approvals in 2016. Tata Consultancy Services bagged 11,295 approvals and Wipro was at third with 6,819. Other companies include HCL (3,492), TechMahindra (3,344), Larden & Toubro Infotech (1,558), L & T Tech Services (1,143), MindTree (1,103) and Mphasis Corp (1,016).
From the above chart it shows that Infosys is more generous among major Indian companies in terms of average salary offered to the staff posted abroad. The company offered $84,344 in 2016. HCL follows with $83,980. The third best is Mphasis Corp ($81,750) and fourth TechMahindra ($76,737). Interestingly, TCS, though India's largest software exporter, stands eighth in terms of average salary offered - $71,819. Wipro, meanwhile, offered average pay of $73,937 and MindTree $73,691. L&T Infotech paid $76,643 average salary while L&T Tech Services gave $65,246.
With inputs from Rajesh Pandathil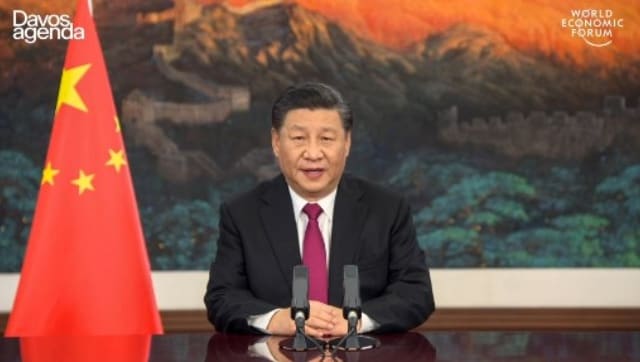 World
It is learnt that the Chinese president prefers to be treated with traditional Chinese medicines rather than opting for surgery for the disease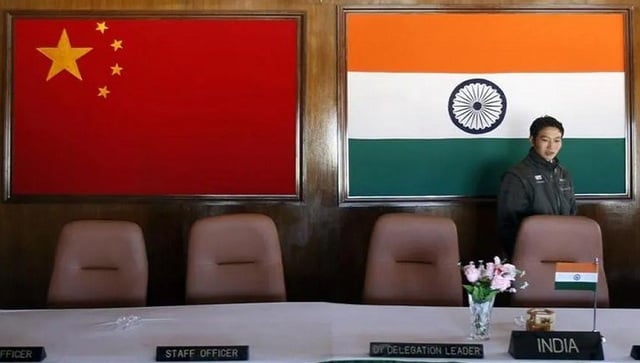 World
In its annual threat assessment, the US intelligence community said the expanded military posture by both India and China along the disputed border elevates the risk of armed confrontation between the two nuclear powers
World
He added that movies now find their way to every individual through OTT platforms and other internet-based media, thus giving direct access to individual movie watchers