Gujarat's auto hub status gets more shine, Maruti checks in
There are two reasons for that. One, the Narendra Modi government enforces a smooth land acquisition policy. Two, companies with factories in Gujarat have quicker and easier access to markets in West and North India as well as ports.
Gujarat is certainly doing a fine job of attracting investments from auto companies. On Thursday, media reports said Maruti was moving closer to setting up a new plant in the west Indian state. The car maker had already announced its intention to do so earlier, but recent labour woes are likely to compel the company to act on that intention faster than anticipated.
A team of officials led by Osamu Suzuki, chairman of Suzuki Motor Corp, R C Bhargava,Maruti Chairman, and S Nakanishi,Managing Director, are meeting Gujarat Chief MinisterNarendra Modi in Gandhinagar, the reports said.
The visit comes against the backdrop of a second labour strike at Maruti in three months, at its Manesar plant, which has affected production and sales of its best-selling model, Swift. The latest labour unrest was triggered after the company asked workers to sign a 'good conduct' bond. Adding to the problems has been Maruti's unwillingness to recognise a new workers' union - Maruti Suzuki Employees Union - members of which, in turn, recently refused to participate in the "management stage-managed" elections of Maruti Udyog Kamgar Union (MUKU), the only union recognised by the company.
Now, Maruti's move to consider Gujarat for a new plant might provide a way to limit the damage from its nagging labour problems in Gurgaon.
The company is the latest in a string of auto makers willing/eager to invest in the state. Last month, Gujarat successfully persuaded French giant Peugeot to invest Rs 4,000 crore in Sanand, which is fast emerging as the top auto hub in the state. Earlier, the company had been planning to set up a plant in Tamil Nadu. According to one report, Hero Motocorp, formerly Hero Honda Motors Ltd, is also planning to set up its fifth manufacturing plant in Gujarat. In late July, Ford Motor said it will double its investment in India by building a $900 million plant in Sanand. The company has another plant in Chennai. Other companies exploring the option of setting up plants are Bajaj Auto and Hindustan Aeronautics while General Motors, Tata Motors and Bombardier are either already operating plants or making investments.
While most of the upcoming auto plants will be based in Sanand, Maruti might be allocated 1,000 acres at Hansalpur in Ahmedabad. Along the Viramgam-Mehsana highway, the site is well-connected to Mundra, Kandla and Pipavav ports.
So, what makes Gujarat so successful in attracting auto investments? There are two reasons for that. One, the Narendra Modi government is very business-friendly and owns huge tracts of land, which it has no problem offering to industry for development. More to the point, it enforces a smooth land acquisition policy, which allows companies to get land quickly for production. According to media reports, the state-owned Gujarat Industrial Development Corporation acquired at least 5,000 acres of land from farmers in villages around Sanand to hand over to automobile companies interested in expanding/launching operations there. Land has also been set aside for supplier operations. In the case of Maruti, an official said the government owned about 650 acres of land, and the company would have to buy the rest.
Two, companies with factories in Gujarat have quicker and easier access to markets in west and north India, key auto markets locally, as well as ports. That's in sharp contrast to companies with factories in other parts of the country such as Chennai or Gurgaon. According to experts, companies with operations in Chennai, for example, can take up to 10 days to transport cars from Tamil Nadu to North India. Maruti already has an agreement withMundra port to set up acar terminal for exports. A Gujarat plant will make life that much simpler for the company.
Sanand, in particular, is also part of the Delhi-Mumbai Industrial Corridor, a multi-billion-dollar mega-infrastructure project. Being situated within that corridor gives access to two of the top car markets in the country. In addition, Sanand is part of a special investment region, which allows companies that invest there to benefit from a range of tax incentives, as well as a fast-track approval process.
These positives, minus the fractious unions in Gurgaon and the logistical issues of Chennai, are undoubtedly the key reasons why Gujarat, as a whole, is emerging as the most preferred auto hub in the country. Indeed, it is very close to edging out Chennai, which was the favoured auto hub until recently. According to official sources, Chennai and its adjoining areas have an installed capacity to manufacture2.2 million vehicles a year.
More impressively, Gujarat's emergence as an auto destination has happened in a very short time. It first shot into the public spotlight in 2008, after Chief Minister Modi succeeded in persuading the Tata group to relocate its Rs 2,000 crore small car Nano project to Sanand, after the group ran into stiff political -- and civil -- opposition over the originally planned production site of Singur in West Bengal. At the time, the state stole the limelight from other contenders such as Karnataka, Andhra Pradesh and Uttarakhand.
Given the Gujarat government's aggressive wooing of investments, don't be too surprised if Maruti and other car companies continue to line up to open up shop in Gujarat.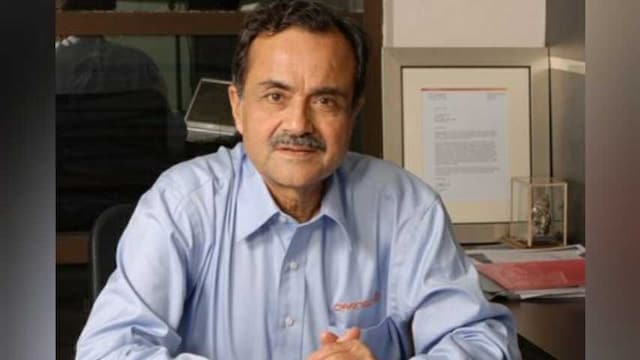 Business
Jagdish Khattar was Maruti Suzuki MD till 2007 and later founded Carnation, a multi-brand automotive service facility.
India
All Maruti Suzuki facilities will undergo bi-annual maintenance work – originally slated for June – during the shutdown.