GSTN ownership: With pvt parties as major stakeholders, vital tax information will be compromised
More dangerous is the potential conflict of interest as all these banks and financial institutions are themselves taxpayers under the GST regime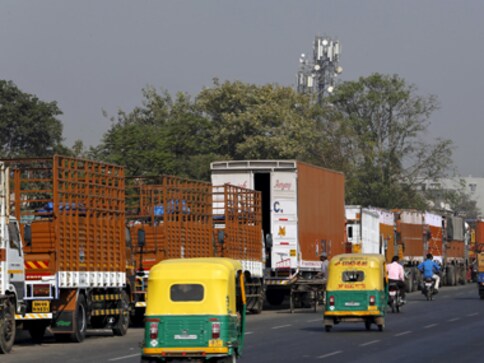 The irrepressible and indefatigable Subramanian Swamy on 1 September 2016 said the finance ministry has replied to his RTI application saying no security clearances were taken about the shareholders of GSTN, a not-for-profit company incorporated under section 25 of the Companies Act, 1956.
GSTN is playing and going to play forever a pivotal role in the GST rollout and operation given the fact that the success of the GST regime hinges on the robustness of the online computer system for traders and the tax administration every step of the way. Its website gstn.org says its authorised capital is Rs 10 crore which also is its paid up capital. What is more important is who all are its shareholders.
The government of India owns a 24.5 percent stake with the state governments together with the group of finance ministers owning another 24.5 percent. That makes the government participation 49 percent, leaving 51 percent in private hands which has rightly irked Swamy. And BTW, how can group of ministers own shares in a company unless that ownership is ex-officio and belongs to the group in its official capacity and no minister has a personal stake in it. Be that as it may.
Coming to how the remaining 51 percent is owned well HDFC Bank owns 10 percent, HDFC the home loan major owns 10 percent, LIC housing finance owns 11 percent, ICICI Bank owns 10 percent and NSE strategic Corporation owns 10 percent. It is worth noting that some of these entities are controlled to the extent of 75 percent by FIIs or foreign institutional investors.
GSTN was formed in 2013 when P. Chidambaram, Swamy's bête noire and red-rag was at the helm of the finance ministry. He accuses him of laxity and more. Even lay folks are apt to wonder why it became necessary to involve private parties in what is admittedly a government job. Public private partnership (PPP) to be sure is not new to the country.
But then PPP is typically formed to overcome resource crunch in infrastructure projects that do not involve state secrets or confidential information. GSTN however needed a pittance-- -just Rs 10 crore by way of authorised capital. What then was the compulsion to rope in private sector banks and financial institutions especially given the fact that in their capacity as substantial stakeholders they might access vital tax information.
More dangerous is the potential conflict of interest as all these banks and financial institutions are themselves taxpayers under the GST regime. The FII stakes in the banks could compromise the interest of the nation if they get unbridled access to vital tax and trade information from the GSTN system.
On the flip side, the question that arises is why hard-nosed corporate houses like HDFC and ICICI sunk funds howsoever small into a not-for- profit company unless it was for reasons that do not meet the eye.
There are certain services like income tax administration, mint, customs and immigration that can never be outsourced or run on PPP basis. To be sure, the GST administration itself hasn't been outsourced to GSTN but GSTN is going to be its lynchpin and repository of vital information that should be beyond the reach of private parties.
Furthermore, officials in the finance ministry are wondering why the central board of customs and excise was not entrusted with this task and what the compulsions for floating the SPV, GSTN, especially in the light of the fact that GSTN itself is not going to lay the IT backbone. That job has been farmed out to the IT major Infosys for Rs 400 crore.
Swamy's other charge is graver. He alleges that GSTN has already appropriated Rs 4,000 crore as preliminary expenses and fees. He is darkly hinting at foul play in the guise of these expenses by the private investors in cahoots with the government. If the amount is accurate, then it becomes obvious that considerable bank finance has gone into GSTN. An SPV is conducive to resource mobilisation and its subsequent misuse. There are reports GSTN had asked for and got a government loan of Rs 515 crore in addition.