GST: What industry experts have to say about the new indirect tax regime
Costs may go up marginally in the initial phase till over a period of time it is rationalized for savings.
After the country's largest tax reform, the goods and services tax (GST) came into force on 1 July, several industry experts feel road may not be smooth for several sectors in the course of transition to the new tax regime in the near term.
Below are the views of sector experts
Kamal Nandi, Business Head and EVP, Godrej Appliances
With 28 percent GST, we expect the consumer price (market operating price- MOP) of home appliances to marginally go up by 1-2 percent. This could have an impact on demand in the short run. However, normal monsoon, boosting agricultural economy and hike in allowances to government employees will propel demand during the forthcoming festive season.
Abhishek Jain, Tax Partner, EY
The Government has finally provided exemption from levy of GST as part of customs duty on import of aircrafts, engines and parts on lease basis. This brings huge relief to the airline industry by resolving the issue of dual levy of GST; specially for the reason that GST paid at the time of import was not creditable against economy class travel.
Pradeep Oommen, CEO, Bijlipay
GST has provisions for online compliances and payments, and availing of input credit only when the supplier has accepted the amount, thereby bringing accountability and regulation to these industries. This change we believe will give a much-needed push towards a more digitized economy. Merchants have many choices to accept payment through digital mode like POS, UPI, QR based, Contact-less, BHIM etc
Roshini Sanah Jaiswal, CRO & Promoter, Jagatjit Industries
GST is expected to affect the company negatively in the short term as it won't get input credit and the cost is expected to go up by 7-9 percent. The fact that certain industries have been left out of GST is also going to be a major implementation issue. Hopefully, over the period of time the Modi government will have a uniform GST policy. No we had built this scenario into our profitability forecast. So from that prospective this doesn't effect us.
Ameera Shah, MD & Promoter, Metropolis Healthcare
The decision of the Indian Government to exempt healthcare services from GST has been good news for start-ups as well as established healthcare businesses. However, for the end-consumer the costs could rise, given the increase in input costs as proposed by GST.
Prakash Tulsiani, Executive Director & COO, Allcargo Logistics
GST is set to change the game of logistics in near future. While it will lead to a natural progression of the sector towards organized players, the elimination of interstate tax through one central tax will bring down logistics costs significantly. It may take around 3 to 6 months to realize the benefits.
Anil Mathur, COO, Godrej Interio
GST reforms have led to certain positive benefits in the basic consumer pricing and we are happy to pass on this benefit, which is in the range of 1 percent to 10 percent across product families, to our customers. However, furniture now falls under 28 percent taxation bracket compared to previous taxation of 22 percent to 25 percent which will have an impact on the overall price of some products where we see marginal increase in the landed price to customers.
Vinay Sethi, Head of Market Development for Global Tax, Thomson Reuters (India)
A tax reform when accompanied by improvements makes it progressive – which can stimulate economic growth.  With a clear aim to make the GST successful and take the 'New India' vision forward, the Indian Government is dedicated to clarifying issues and uncertainties that haunt the consumers and the industry at large. Following the rollout of GST on 1 July, there have been mixed opinions on its impact. Much to our expectations, concerns have been voiced on the practical challenges being faced. However, a section of the society accepts that the GST has a broader economic impact and the Government is entrusted towards navigating the obstacles surmounting this levy.
Ram Chandnani, co-chair, India Chapter, CoreNet Global & MD, Advisory & Transactions Services, CBRE South Asia.
While there may be higher occupancy costs with the service tax rising to 18 percent rate and additional tax burden for housing buyers with 12 percent tax rate on the construction of complex and building for sale to a buyer, GST bring in a climate of increased transparency as well as elimination of multiple taxes, leading to more confidence in the sector. The implementation of GST attracts international residential investment as it has been seen globally that a unified tax structure has been one of the many catalysts for increased investments.
Sanjay Kumar, Chief Executive Officer, Elior India (a France-based global corporate food services company)
GST is applicable on the full price of the meal served whereas service tax of 15 percent was only applicable on service provided which was allowed at 60 percent of the of the meal price. So effectively the tax rate on food served in offices was 9 percent and this now doubles to 18 percent.
Praveen Nair, General Manager, India, DCD
From an IT infrastructure perspective, just as demonetisation caused a massive increase in digital transactions, the GST rollout will see billions of digital invoices a day. This will in turn increase the demand for compute and storage and therefore pressure a market that is anyways going through capacity shortage.
Balaji V, CEO, Contract Logistics, Avvashya CCI Logistics
Costs may go up marginally in the initial phase till over a period of time it is rationalized for savings. But over the next couple of quarters supply chain cost across customer organizations and industry at large are likely to see savings in excess of 10 to 12 percent.
Brijesh Lohia, Managing Director, Global Ocean Group
Logistics costs would come down by at least 20 percent. The GST will propel formal job creation in logistics industry in the long run. Logistics is likely to be the main beneficiary of this trend in terms of hiring manpower.
Nandan Piramal, Director Sales & Marketing, Peninsula Land Ltd.
Initially, the markets will experience some short-term confusion, in terms of input tax credit but in the long-term, this reform will be beneficial to the sector. From an industry perspective, Peninsula Land regards this as a good move as it brings transparency within the system and levels out all unorganised players. This, in turn, will boost the confidence of potential home buyers giving them the benefits of one tax as opposed to multiple taxes.
Rahul Singh, Founder & CEO, The Beer Cafe
For the restaurant industry, a single slab will now create a uniform price and the ease of compliance with mitigation of cascading taxes will result in direct benefit to the consumers in the form of a lower and easier to read bill when they dine out.
Increased consumption will result in job creation and boost the Make in India initiative. This also provides a level playing field for organised players like us who have to continously battle with competition which is rife with tax evaders and non-compliant entities.
The only dampner is that service of liquor in restaurant is not under the GST regime and we will have to keep two separate stream of transactions which will increase the cost of compliance for restaurant chains like us who serve liquor.
Amit Ruparel , Managing Director, Ruparel Realty
Prior to the implementation of Goods and Service Tax (GST), builders and home-owners had to pay heavy taxes, like service tax, VAT, entry tax, customs duty, excise duty and many other charges. With enactment of GST, the real estate sector will incorporate all indirect taxes under one consolidated tax thus bringing transparency and ease of operation in all property deals. Since real estate sector is the second largest employer in the country it will also generate employment at a larger scale.
Omer Dormen, Managing Director, Castrol India Limited
We believe that this is a major transformational tax reform that will make India a common market, simplify operations, enhance ease of doing business and provide inclusive growth.
Rajkumar Jalan CEO of Indionline.in
For us, there has just been a marginal increase of taxes from the current 15 percent to 18 percent, which in our case, does not mean a burden to our end-users.
Ashish Sharma, Head of Finance, Aye Finance
With the micro and small businesses migrating towards digital book-keeping, they would be better predisposed towards fulfilling the eligibility criteria for credit facilities. This will allow NBFCs like ours, which currently have to rely on data analytics and alternate intelligence tools, to make a better assessment of their credit worthiness and offer a line of credit at economical terms.
Ganesh Vasudevan, CEO, Indiaproperty.com
At first glance it may seem that the property prices might go up due to higher tax. But GST has combined several central and state taxes into one and therefore is likely to bring down the cost of properties marginally in the next 2-3 quarters. Even though the revised tax regime on construction materials won't have any significant impact on the construction cost of the property, but lower taxes on logistics services and transportation would help in bringing down the construction costs.
Ritukar Vijay, Head - Autonomous Technologies & Business Strategy, Hi-tech Robotic Systemz.
Artificial Intelligence (AI) can help a great deal in curtailing the problem with the use of adequate autonomous and Driver Assistive technology and with support from government. AI products can pave way for safer roads. In addition, government can also accelerate growth of self-driving ecosystem in India by making provisions for on road testing of autonomous technology. We are hoping for a much more precise and futuristic approach by the Government for the AI/Self Driving Autonomous Vehicles sector.
Shrenik Gandhi, Co-founder, White Rivers Media
It is observed globally that advertising industry varies 1.25 times plus or minus the GDP. While GST might have certain short-term implications, but in the long-term it shall positively impact the GDP, eventually making it a benefit for the advertising industry. Also, a large number of clients who were not under the service tax purview and hence were reducing the budgets spent on digital will now spend at least 10-15 percent more, eventually increasing the market size of the advertising industry.
Saurabh Kumar, General Manager, Appu Ghar
Except entry tickets, all other supplies made by amusement parks will see increase in tax impact, viz., restaurant services, catering services, locker facilities, etc. Even if we discount the input tax credit, an effective tax rate still remains high, which have to be absorbed by amusement park owners by taking a hit on profit as the industry players are not in a position to charge the customers beyond a certain point as the industry is very price sensitive.
Atul Chordia, Chairman, Panchshil Reality
For our near ready projects we will be paying GST at 12 percent but on the cost of construction. Our products are also known for their extensive use of global technology inside the residences, which will now come under a higher 18 percent slab. For our completed projects and ready-to-move-in residences, GST will not be applicable. The long-run benefits of GST in the sector are obvious. For long, quality players have been overburdened with the cost of tax compliance which will now ease a little along the value chain and help us pass on some benefits to our discerning customer base.
Prashant Ganti, Head of Product Management, Global Accounting, Compliance and Payroll Solutions, Zoho
Apart from launching the GST ready suite, we've also been spreading GST awareness among the SME community. With GST becoming a reality, businesses are now looking for a solution that's compliant and cost effective and Zoho has been helping them with both.
Prasad Ajgaonkar, CEO, iRealities Technology
The technological changes in the system might pose big challenges. The conventional technology systems as well as the database systems will have to be disrupted completely. There will be a need to accommodate complex requirements of data exchange through multiple entities. The filing process has to be reengineered around the GST methodologies as even a 1 percent leakage in calculations can cause serious damage to bottom lines. This maybe a challenge particularly for start-ups since they are generally lean in their staff resources and may have trouble turning around to all the compliances required and the discipline required for the same.
Prateek N Kumar, MD&CEO, NeoNiche Integrated Solutions
What does it hold for all of us as consumers and citizens is more transparency where indirect taxes are concerned which are proportionate to goods and services that we buy. While it increases the paperwork, it benefits the consumers by bringing in transparency across the country, it benefits the organizations which are operating in multiple states like ours by bringing in uniformity and also will help in curbing profiteering activities. Indirectly it will give rise to employment and ease of export.
Anupam Verma, President, Wockhardt Hospitals
Healthcare services have been exempted from GST to a large extent. Therefore the status by and large would be as before. However, there is a change in the inputs costs for the service provider in terms of increase of tax on outsourced services like housekeeping, security etc. This would push the costs of treatment upward.
Dr Sujit Chatterjee, CEO Hiranandani Hospital
As most private hospital rely on a substantial number of outsourced manpower, a 3 percentage point increase in service tax rate adds to their cost. So typically the medicines consumed, surgical utilities and also outsourced staff will be the areas for the increase in the cost.
Dr Vishal Beri, CEO, Hinduja Healthcare Surgical, Khar
Although healthcare is exempted from GST, there would still be a possibility of an increase in the rates of tax for medical and surgical consumables and sub-contracted services used by healthcare providers. Further, the prices of several major medical equipments may go up, putting an upward pressure on project costs.
Dr. Muhammed Majeed, Founder and Chairman, Sami-Sabinsa Group
Ayurvedic medicines and products with a total tax incidence of 7 percent, including VAT, depending on the items has increased to 12 percent with GST. This move from the government is going to affect the industry and may also de-motivate the practitioners. Since people have to pay double the tax money when they are buying the products, there will be more of unauthorised and illegal ayurvedic centres. This will affect the revenue as well as may make people move away from the preventive treatment.
Lovleen Bhatia, Co-Founder and CEO, Edureka
GST will make specialized courses unaffordable and students will have to pay more.
Jesal Mehta, co-founder, Queen of Hearts
The introduction of GST removes borders within our country. There will be seamless transfer of goods across the country without the headache of complying with the myriad and, at times, mind boggling norms of individual states. This will especially help online sellers who till now have been facing a lot of such issues. That said, there is going to an impact on the handloom sector as prices are set to increase.
Find latest and upcoming tech gadgets online on Tech2 Gadgets. Get technology news, gadgets reviews & ratings. Popular gadgets including laptop, tablet and mobile specifications, features, prices, comparison.
India
Teaching the mother tongue or regional language upto Class 5 and lowering the stakes of board exams are part of the new reforms of the NEP unveiled last week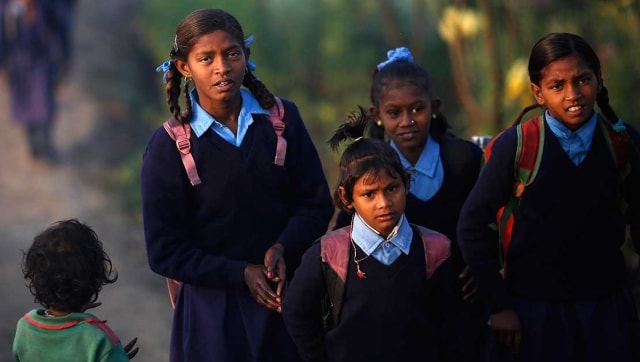 India
Two groups are not pleased with the new National Education Policy (NEP): The Communists and the Islamists.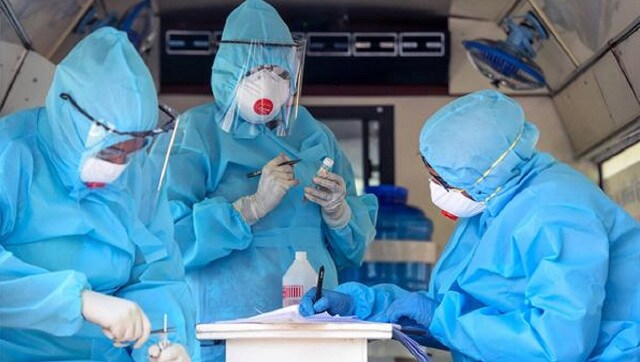 India
The Supreme Court took exception to this and directed the Centre to issue necessary directions for releasing salaries of doctors and healthcare workers on time