GST: Taxing visual art, while mega money maker actors, sportspersons are exempted, is absurd
This baseless discrimination under GST has put the art market, as such limping due to the impact of demonetisation, down to gasping for sheer survival
Here is a silly art scenario: Amitabh Bachchan, whose fee for hosting one episode of KBC (a popular reality show on Sony TV) is Rs 7 crore, or renowned vocalist Vidushi Kishori Amonkar, who charges Rs 10 to 12 lakh for one concert, is exempt from paying GST for their performance art, but a visual artist— a painter, sculptor or print maker— who sells a work of art by paying the gallery 50 percent of the proceeds, is slapped a 12 percent GST. If an art work is sold for Rs 1 lakh, the artist gets about Rs 35,000, after discounting the cost of the materials used, transport, framing etc. The GST now reduces it to about Rs 23,000. A work of art is an intellectual property created individually by an artist, it's not an industrial product — manufactured en masse.
Under the previous excise laws, there was no duty on handicraft, which used to cover art and craft in various forms. Under the new tax regime, dancers, musicians, actors, theatre practitioners and even sports persons are exempt but not visual art. This baseless discrimination has put the art market, as such limping due to the impact of demonatisation, down to gasping for sheer survival.
"All artists contribute to society's intellectual and cultural growth. Then why discriminate against the visual artist? If you add all categories and age groups across India, visual artists wouldn't be even one lakh in number. The entire art industry has been languishing between Rs 500 crore and Rs 1,000 crore for last one decade. It could offer, at best, a measly sum of Rs 50-100 crore as tax, a negligible sum for an economy like India. The art market is running on the art works of the past and late artists like Amrita Sher Gill, Husain, Sabavala, Tyeb Mehta, Raza, Souza, Gaitonde, Rabindranath, Jamini Roy, KG Subramanyan et al. Their sold works constitute almost 90 percent of the art market. Where will the artists who are struggling to find a footing go?" asks Akhilesh Kumar, Bhopal-based senior artist.
Kumar spearheaded a signature campaign for a petition against the imposition of GST. Thousands of artists have signed the petition, which is to be submitted to the government before the next GST Council meeting on 28 September.
Even with the intervention of artist Jogen Chowdhury, a Rajya Sabha member, who raised the issue in Parliament, the artists failed to get GST exempted. As per the law, art works sold for Rs 20 lakh and above qualify for a 12 percent GST. But artists say, art is neither produced nor sold on a regular basis, nor at similar price.
"My works are sold for Rs 5-10 lakh. If one fine day, I sold a work for Rs 21 lakh, I would be put behind the bars for evading tax. There won't be a penalty under the new tax regime because below Rs 20 lakh I wouldn't register for GST. Why is art treated like consumer goods? Presently, once a month I am expected to show my stocks under GST laws. Now, will the works I produced during my college days be part of the stock or college study? I am not a trader. I don't have employees who would stand in queue to declare my stocks. The galleries are forced to treat art work as a product. So I'm obliged to pay GST, even before the work is sold," laments Madan Lal, an artist based out of Chandigarh.
Kanchan Chander, a Delhi based artist, who recently held a solo show is confronting another problem.
"It has been a month since my show got over. But my cheques haven't arrived because the gallery is still figuring out how much to pay after the taxation out of Gurugram, since I'm a resident of Delhi. The same applies to cheques coming from Noida. It's absurd. As such artists have not been doing well for a long time. Those who make these laws are not aware of the nitty gritty involved," Chander says.
Artists are paying heavy taxes for canvas, paints and other art materials put under various rates of GST. Framing alone invites 28 percent GST. The scenario has baffled all.
Usha Gawda, director, Volte Gallery, Mumbai, says "It's unfair. If dancers, actors and musicians are exempt from this tax, why not artists? You cant undermine their contribution to art and culture," Gowda says.
Other gallery owners confide, they are still figuring out how to deal with this new complexity. They are pinning their hopes on the next meeting of the GST Council.
Then, there are those who have taken a GST number, against all odds, paid the CA through their nose, and are trying to understand the math involved.
"If I sell my work outside India, it's exempt from any tax. So, an Indian buyer would end up paying more for Indian art," says Anuradha Thakur, an artist based out of Mumbai, who has taken a GST number to be on the safer side.
"If they don't remove this tax, whatever is left of art, will die," warns Akhilesh.
Find latest and upcoming tech gadgets online on Tech2 Gadgets. Get technology news, gadgets reviews & ratings. Popular gadgets including laptop, tablet and mobile specifications, features, prices, comparison.
Arts & Culture
'One part of her work can be called fine art, and one can be called fashion art – but it's all art in the end,' the curator of Bhanu Athaiya's auction says.
Lifestyle
'As I read Emily Ratajkowski's tale, I thought of many of the stories I had heard amongst the models I had interviewed that struck a similar chord,' writes Manjima Bhattacharjya in her monthly column, 'Curious Fashion'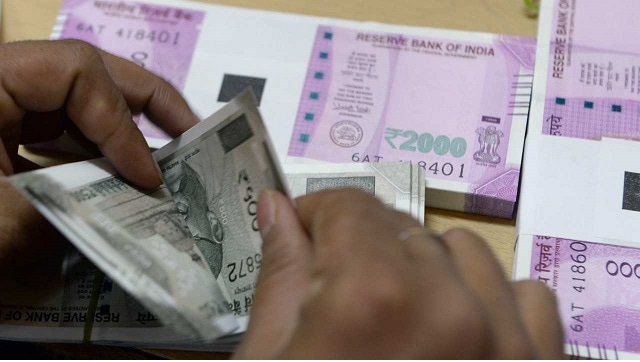 Business
The State of Tax Justice report said $10.3 billion, or 0.41 percent of the country's $3 trillion GDP, is lost in taxes every year due to global tax abuse