GST rollout on 1 July: Experts feel many real issues may remain unresolved as firms race against time
It has been reiterated that anti profiteering provisions are meant to be used as a deterrent and would be invoked only against specific complaints
The GST Council on Sunday unanimously agreed on 1 July rollout of the Goods and Services Tax despite some pending issues, with Union Finance Minister Arun Jaitley saying that India does not have the "luxury of time" to defer implemention of the new indirect tax regime.
"The GST Council categorically agreed on the implementation of GST from July 1," Jaitley told reporters after the penultimate meeting of the Council before the single pan-India GST is officially rolled out on the midnight of June 30, replacing the existing myriad central and state levies on both goods and services.
Here is how experts reacted to the news:
MS Mani, Senior Director, Deloitte Haskins & Sells LLP
The announcement of an extended time line for filing the returns for July and August is a welcome development, however, this should not make businesses complacent as the additional time available is very limited. While the extension of time for filling returns is welcome, several issues relating to real life problems raised by business to the sectoral committees are yet to be decided upon and may not now see the light of the day before GST rollout.
Ansh Bhargava, Senior Consultant, Taxmann.com
Discussion on the e-way bill has been a contentious issue for states, as some of them already have a robust mechanism in place and shifting back to hand bills would cause them revenue loss. Deferring the decision to implement the e-way bill system by the GST Council is a welcome step, as it would help the GST Network to understand the nuances involved and come up with a solution that facilitates various industries. It is a welcome decision by the GST Council on the filing of GSTR-1 by 5 September, as it would allow taxpayers to get accustomed and adapt to the new system of taxation. More than 80 percent of the taxpayers have already migrated or provisionally registered themselves with the GSTN. The GST Council has announced that the registration process will open again on 25 June 2017 that will provide relief to the taxpayers that have not registered themselves.
Pratik Jain, Partner and Leader Indirect Tax, PwC
The 17th GST council meeting has given rest of any hope for deferment of GST beyond 1 July. Relaxation of time for filing initial invoice wise returns is a welcome move which, to some extent, allays fears of readiness both from GSTN and industry's point of view. Similarly an additional time of around one month for obtaining new GST registration would provide relief to many businesses who are coming under the GST net, like those selling on E commerce platform. While it's good to see that E way related provisions would be further discussed by the council before they are implemented, it remains to be seen as to whether the check posts at many state borders would continue to operate in the interim.
It has been reiterated that anti profiteering provisions are meant to be used as a deterrent and would be invoked only against specific complaints, which is also encouraging to see. Hospitality industry gets a breather with five star restaurants getting parity with other AC restaurants at 18 percent GST and limit of Rs 5,000 moving up to Rs 7,500 for 28 percent rate. GST paid on import of Ships would also be allowed as a credit to the shipping industry now, which would bring their cost down. Clarity is still awaited on few issues such as treatment of transactions between J&K and other states and supplies made from excise free zones. With 12 days to go, task if now cut out for industry as well as the a government.
Archit Gupta, Founder & CEO ClearTax
The biggest issues on the agenda for today's Council meeting were the finalisation of e-way bills and possible delay in GST implementation. Finance Minister Arun Jaitley, has made it amply clear that there will be no delay in implementing GST and the date of 1 July stands set in stone. Provisions related to e-way bills are yet to be finalised and will be taken up in next meeting of GST council on 30 June. However, the Council's decision to allow flexibility in return filing has come as a welcome boon for many.1  with GST-compliant software like the one built by ClearTax. We have a plug-and-play software system that can be easily integrated into existing ERPs and accounting platforms.
Using the 2-month transition period wisely will help businesses avoid unnecessary delays once all rules and regulations are fully enforced in September. By not rolling back on their promise to implement the new tax regime next month, the government has proven once again that it means business. We welcome the GST Council's move to relax return filing provisions for the transition period and appreciate their understanding in this matter.
Confederation of All India Traders (CAIT)
The announcement of Union Finance Minister Arun Jaitley to give relaxation in filing return under GST for the month of July and August will give more time to traders to prepare themselves for the comply with GST law. However, allowing continuation of existing system of different States for checking inter-state transactions may bring distortions in first phase of GST itself and as such it would have been much better if provision of e way bill and HSN code is suspended for at least six months. However, allowing continuation of existing system of different States for checking inter-state transactions may bring distortions in first phase of GST itself and as such it would have been much better if provision of e way bill and HSN code is suspended for at least six months.
Abhishek Jain, Tax Partner, EY India
The deferment of the detailed GST returns for the month of July and August would bring some relief to the industry. It will give the industry the much needed time to align their IT systems and integrate with the GSTN. Also the said move almost puts to rest any speculation of GST introduction getting delayed to September 2017. The anti-profiteering rules have been finalised by the GST Council. The industry would keenly await to see the fine print of the said rules and implement them at the earliest as introduction of GST from July 1 is sealed now. The E-way Bill has still not been finalised. The indication from the Finance Minister that states may continue with their own current system on e-way bills brings ambiguity around the same and may dilute the one nation one tax moto of GST,
Harishanker Subramaniam, National Leader – Indirect Tax Services , EY India
1 July implementation confirmation is along expected lines, relaxation for filing transaction wise details returns in July, August till September with interim aggregate return will provide relief to the industry and is very welcome. Key rules like anti-profiteering have been approved with a body set up in July, its critical to understand these rules. Statement that anti-profiteering will be more a deterrent needs to be followed in practice. Consensus on E way bill is still underway and statement that till then current system will continue makes one wonder whether the State check posts will continue.
(With inputs from IANS)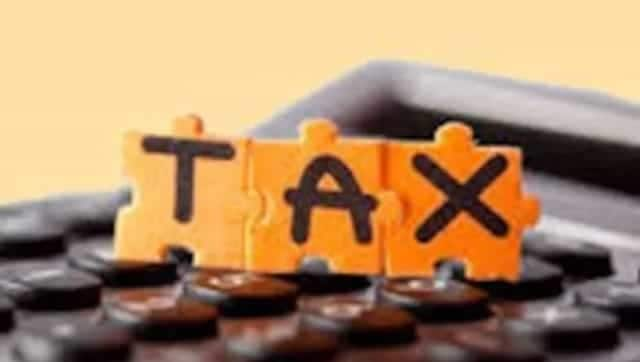 Business
Net direct tax collection in the April-June quarter of the current fiscal is over Rs 2.46 lakh crore, as against more than Rs 1.17 lakh crore during the same period of the previous fiscal
India
Shortfall in GST compensation to states in the current fiscal estimated at Rs 2.59 lakh crore, of which about Rs 1.59 lakh crore would have to be borrowed