GST is only one reform; Narendra Modi should cut the hype and follow up with more steps
There is a pressing need for political parties to approach the GST roll-out in a constructive manner, rather than fighting it out in the street
On Sunday, Revenue Secretary Hasmukh Adhia took to micro blogging site Twitter to address concerns of trader community on the compliance issues in the aftermath of Friday midnight Goods and Services Tax (GST) roll-out.
Things clarified by Adhia pertains to practical problems such as usage of internet while doing business, number of returns to be filed a month, the final tax incidence on the products and services compared with earlier tax regime, among other issues. It is welcome that the Narendra Modi government has opened up the communication channels early keeping its ears to the ground, well before apprehensions take the form of protests and later, street chaos.
Just days after the GST roll-out, critics have pointed out the disparities and certain inefficiencies on the new tax regime. Political blame game is on. Businesses are in a state of flux for the time being as all are adjusting to get to know better a totally new tax structure, pricing of goods and services, the change in calculations and ultimate impact on their businesses. This was expected. No one in their right senses would have thought transition to GST, a model some 159 countries have accepted already, would be a cakewalk. Initial hiccups were bound to happen.
The real question is whether these will continue even after the two months grace period the government has promised to traders to comply with the GST structure. Critics will have bigger voice then and comparison will be drawn to post-demonetisation chaos and the government's ill-preparedness for big changes. But, it will be only a good gesture if the government gets some time to show how it has packaged the roll-out. The GST, unlike demonetisation, is not a magic popped out of the hat of Narendra Modi in a televised statement. This has been there on the table for over half a decade.
No doubt, the GST structure we see today isn't a perfect one. There are multiple rates and confusion regarding the product classification into various buckets. It also, certainly, exposes small entrepreneurs to pain in the short term, and even the bigger companies. Even the ardent fans of the Modi government wouldn't deny this likelihood.
But, let's also remember that, GST is not only about prices going up or down, the changes in the pattern of filing returns and about moving a percentage point in GDP. It is a fundamental shift in the economy to a globally accepted indirect tax regime India had to comply with at some point, if it doesn't want to miss the bus to a better future. The critics should, of course, check out the government's follow-up actions on addressing the inefficiencies in the initial GST structure, point out areas where it needs to act in terms of bringing awareness and plug loopholes.
Once GST house is set in order, a streamlined tax structure would help India become a better placed economy for foreign investors to look at, put the country in the map of advanced economies with an easier tax regime. After all, until now, India was a union of 29 different small tax economies and 7 union territories, with an array of levies that are unique to each state. This wouldn't have been a picture offering relief to an entrepreneur looking at a pan-India business. That'll hopefully change now.
Of course, a change in the indirect tax regime is only the beginning of a series of steps that are needed to lift the economy to a truly high growth path. This needs to be followed up with actions to cut the red tape on acquiring land and source labour, making the banking sector cleaner and breathing life back to a number of stalled projects by sector-specific policy changes.
There are hopes of a reform overhaul. The GST launch coincides with a slew of other key reform steps such as decision to privatise national air carrier Air India, introduction of insolvency and bankruptcy code and major subsidy rationalisation exercise using the direct benefit transfer model. The combined effect of all these initiatives — addressing the fundamental problems in the economy one by one — gives one hopes of an improvement in the overall picture.
GST isn't Modi's invention. The idea has been formally in Parliament since days of UPA-I when the then Union Finance Minister Pranab Mukherjee spoke about it in the House. A good share of world economies has implemented it. In India, the Congress party has contributed as much to the final roll-out of the GST as the BJP, to the point of generating a political consensus enabling its birth.
The point of revisiting the past is to highlight the fact that political parties should not treat GST a trigger for political mud-slinging. It is only a tax reform, which India needed. Too much attention on a tax reform will spoil it. Let it take its course. There is a pressing need for political parties approaching the GST roll-out in a constructive manner, rather than fighting it out in the street. This is an issue that should rise above politics for the economy to benefit. Particularly given that there is considerable confusion among the public about the alignment to the new structure. Hence, constructive discussions to minimise the pain of transition will be more welcome.
GST should be approached for what it is — a tax reform the Indian economy had to embrace at some point, sooner than later. Let's not make a 'tryst with destiny' moment out of it and turn it to a subject for political blame game.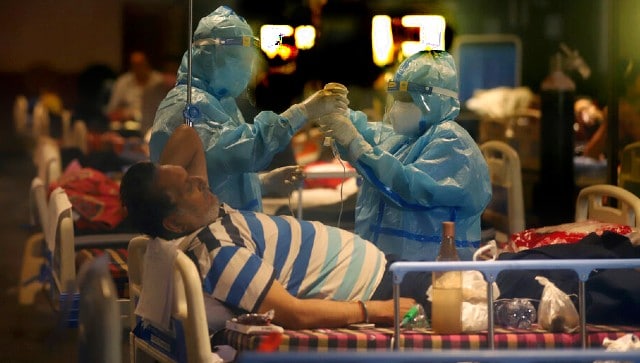 India
Maharashtra, Karnataka and Delhi are among 10 states that account for 71.75 percent of the 4,03,738 new COVID-19 cases registered in a day, the Union health ministry said on Sunday
India
This is the third attempt by the oil ministry to get ONGC to privatise its oil and gas fields under the government of Prime Minister Narendra Modi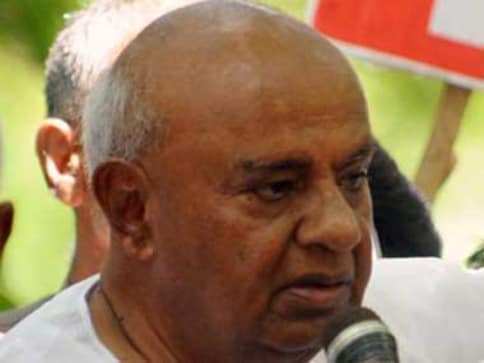 India
The JD(S) supremo in the letter to the prime minister also suggested banning all public gatherings for six months, postponing all byelections, and capping vaccine prices