GST rate to lower prices of most products, boost consumption: Experts decode the big move
As the council takes up branded products today, experts say it would be better to have a uniform rate on a particular product, irrespective of it being branded or unbranded
Making further progress on rolling out the Goods and Services Tax (GST) by 1 July, the GST Council on Thursday decided the tax rates for 1,211 items, a majority kept at 18 percent, though the rates on gold and beedi remained undecided.
The development is significant given this has been much awaited and has a bearing on inflation. Experts have hailed the rate fitment decision taken but have also raised a few concerns.
Here is how they decode the decision:
Saugata Gupta, MD and CEO, Marico Ltd
We understand that the GST rate structure is extremely positive, encouraging and augurs well for the industry. It is anti-inflationary in nature and will help drive consumption as well as long-term economic growth.
Harishanker Subramaniam, National Leader, Indirect Tax, EY India
The fact that GST Council has agreed on rates on 1200 plus goods except a few categories like gold, branded goods etc is very positive. Also the news that coal, edible oil, coffee, tea will be at 5% is a good news, though I expect some carve out from this at a higher rate in some categories. Mass consumption goods like hair oil, soaps, toothpaste at 18 percent is also welcome news as the rates will come down and drive consumption. Capital goods at 18 percent is another welcome move, a good impetus for capex spending. What we need to watch out for is the fact that 19 percent of goods will be in 28 percent category, which is a significant number goods. Services will be debated tomorrow which again could be 3 rate structure. Some key rules like transition is also expected to be finalised tomorrow and this will have a bearing on now stocking/ de-stocking will behave in the coming weeks. All in all positive developments and another key step in the direction of July implementation.
Pratik Jain, Partner and Leader – Indirect Tax, PwC
It seems that GST council has cleared all Rules which have also been put up in public domain now. One will have to see to what extent the concerns of the industry have been addressed as several representations were made on the draft rules, specifically on those relating to transition and E permits for transportation of goods.
On rates, categorisation of several consumer products like soaps, tooth paste and hair oil under 18% is good news and should see price drop for consumers. Similarly, several food items such as edible oil, tea, coffee sugar etc have been kept at 5%, with exemption for milk and food grains, which would also bring cheers for industry.
The only concern is that 19% items (over 200) would be kept under 28%, which was initially meant for only few commodities such as luxury cars, aerated beverages etc. One would hope that Government would continue to make efforts to bring the rates down on most of these products as we go along. Further, it seems that for branded and packaged food items, rate has not yet been decided. From a policy standpoint, it would be better to have a uniform rate on a particular product, irrespective of it being branded or unbranded.
Sarika Goel, Tax Partner, EY India
While the GST Council debated GST rates for vehicles, no consensus was reached on the same during today's meeting. While the taxation of luxury vehicles is widely being expected at 28 percent plus a cess of 15 percent, what is interesting to note, that as per the media reports, the Council seems to be considering levy of a cess even on small cars in addition to GST at 28 percent, albeit at a much lower rate compared to luxury vehicles. Definition of what would classify as small cars and luxury cars respectively is also awaited – it appears likely that the same would be based on engine capacity, length etc rather than the retail price. The FM, during the press conference post today's meeting, mentioned industrial intermediates being taxed at 18% GST; however, it is not yet clear whether auto components would fall under this category.
V.S Datey, Senior Consultant, Taxmann.com
The rates announced are along the expected lines. As government had already stated that they will not disturb the existing tax structure & they have kept their words, however it seems a lot of work is yet to be done, exemptions & issues related to reverse charge mechanism have not been finalised & looks doubtful it will be done in a day, thus the chances of introducing GST by 1st July appears doubtful.
Bipin Sapra, Tax Partner, EY India
The broad rate structure of GST has become clear with very few items being exempted, most of them being in the 18% category and a large chunk under the 28% category. Accordingly, while food stuff and unprocessed basic items like tea, coffee and edible oil may become cheaper, a large number of items which will be under 28% bracket would become costlier.
Harpreet Singh, Partner - Indirect Tax, KPMG in India
Finalization of the tax rates on most products by GST Council and its release in public domain is a welcome move. Companies would now quickly want to compute/ re-compute the impact of rate change, if any, on their products and consequential change in their related margins. For appropriate GST preparedness, the need of the hour is to do a comparison of the effective tax rate today (consisting of central taxes like excise and state taxes such as entry tax, vat etc.) with the prospective GST rate to compute the difference and then take a considered call on the pricing strategy"
Suresh Nair, Tax Partner, EY India
The GST Council has done a commendable job to have the rate fitment for 81 percent of the commodities within and up to the 18 percent GST rate slab. This would definitely boost positive sentiments around GST. Outcome of tomorrow's session will be critical for nailing down on the GST Go Live date.
Archit Gupta, Founder and CEO ClearTax.com
The GST Council, after its last meeting, had shared rules around composition scheme, valuation principal, and input tax credit to name a few. In all, nine GST rules were issued in and were open for public commentary. After receiving suggestions from trade bodies, professional bodies, and large enterprises, these rules have now finally been approved by the Council in their current meeting in Srinagar. Most of these rules have been borrowed from the current tax laws such as VAT and Services Tax and revised to integrate with Goods and Services Tax. The primary intention of these rules is to avoid any type of business disruption due to a change in tax regime and a smooth transition for the business community with minimal change management. These nine rules address some of the most critical issues under GST, such as the Valuation of Supply. One such rule says that 110 percent of the cost of manufacturing or cost of provision of goods or services shall be considered for the purpose of the valuation and Goods and Services Tax will be charged accordingly on such amount.
Find latest and upcoming tech gadgets online on Tech2 Gadgets. Get technology news, gadgets reviews & ratings. Popular gadgets including laptop, tablet and mobile specifications, features, prices, comparison.
Politics
Speaking at the Vijay Sankalp Samaroh rally, Shah alleged that the Congress and Badruddin Ajmal (of the AIUDF), if they come to power, would "open all gates to welcome infiltrators as they constitute their vote bank".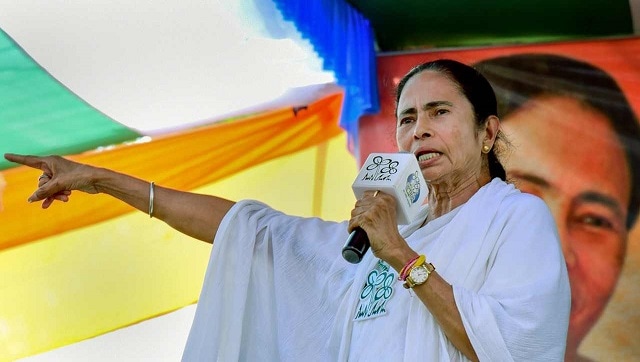 Politics
Banerjee refused to speak at an event on Saturday attended by Prime Minister Narendra Modi to observe Subhas Chandra Bose's 125th birth anniversary after being greeted by chants of 'Jai Shri Ram'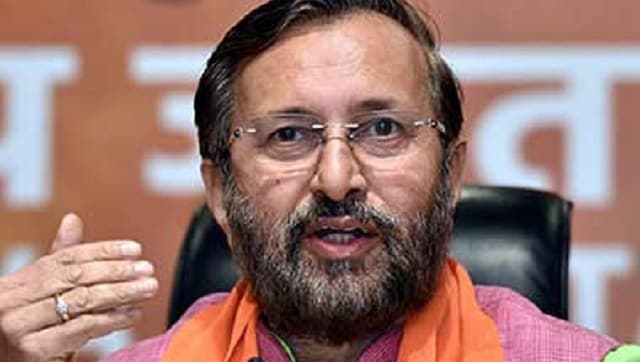 India
Speaking at an event at the Delhi BJP office to felicitate people who donated substantial amounts for the construction of the Ram temple, Javadekar said the 'Ram Janmbhoomi Andolan' was a movement for the country's self-respect