GST rate cut on 50 items: TV, refrigerator, washing machines to get cheaper; return filing simplified
The changes would come into effect across the country from 27 July onward, Finance Minister Piyush Goyal told media after the 28th meeting of the GST Council.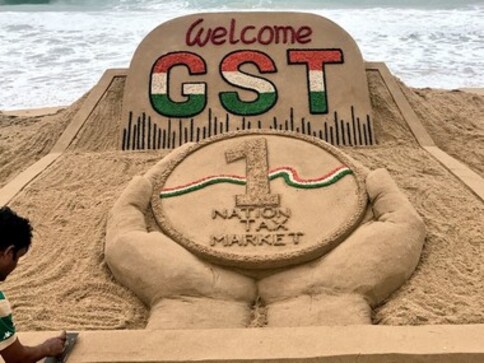 New Delhi: In a relief for the common man, the GST Council on Saturday reduced tax rates on over 50 items including refrigerators, washing machines and small televisions, which would now be taxed at 18 percent, down from the current 28 percent.
Apart from bringing down rates, the Goods and Services Tax (GST) Council also exempted GST on sanitary napkins, rakhis, fortified milk and idols of deities made of stone, marble and wood.
The highest tax bracket of 28 percent has been rationalised further with rates on daily-use items like perfumes, cosmetics, toiletries, hair dryers, shavers, mixer grinder, vacuum cleaners, lithium ion batteries, being lowered to 18 percent. The revised tax rates will come into effect from  27 July,  Finance Minister Piyush Goyal told media after the 28th meeting of the GST Council.
"Refrigerators, small televisions, of up to 25 inches, lithium ion batteries, vacuum cleaners, domestic electrical appliances, such as food grinders, mixers....storage water heaters, immersion heaters, hair dryers, hand driers, electric smoothing irons, among others have been brought to the 18 percent slab," Goyal said.
Footwear costing up to Rs 1,000 will now attract 5 percent GST. So far, footwear up to Rs 500 attracted 5 percent GST, and those having retail sale price of over Rs 500 attracted 18 percent rate.
Tax rate on ethanol has been slashed to 5 percent from 18 percent at present.
Besides, tax rates on worked up Kota stone, sand stone and similar quality of local stones were cut from 18 to 12 percent, with the purpose of avoiding classification disputes.
Among other tax reduction decisions, Goyal said, tax rate on handicraft items such as handbags, pouches and purses, jewellery box, wooden frames of paintings and photographs among others have been brought under the 12 percent slab, from 18 percent.
GST on handmade carpets and handmade textile floor coverings has been reduced from 12 percent to 5 percent.
The tax rate on supply of e-books has been cut to 5 percent from 18 percent.
Earlier, in the press conference the minister had said that the rates were rationalised on 100 items.
"Every state wanted that the rates on these items be lowered so that the middle income households are benefitted ... It has also been decided that the GST Council will rise above revenue consideration and focus more on job creation and economic growth," Goyal said.
Major relief to hotel industry
The Council also gave a major relief to the hotel industry by providing that tax rate shall be based on transaction value instead of declared tariff.
Earlier, there was a lack of clarity on the issue causing a lot of trouble for consumers booking hotels with 'declared tariffs' of Rs 7,500 and above which incurred 28 percent GST.
While hotels with tariff below Rs 1,000 are exempted from GST, those with tariff between Rs 1,000-2,500 are taxed at 12 percent, those between Rs 2,500-7,500 at 18 percent, and above Rs 7,500 at 28 percent.
However, it often happened that hotels offered discounts and hence the actual transaction cost would be much lower than the declared cost, but tax would still be charged at the declared cost.
Ease of return filing
In his first GST Council meeting since he took charge as the Finance Minister in May this year, Goyal also allowed businesses with turnover of up to Rs 5 crore to file quarterly returns -- a move which will benefit 93 percent of the GST registered taxpayers. They will have to, however, pay taxes monthly.
So far, businesses with turnover of up to Rs 1.5 crore were permitted to file returns quarterly.
It also approved an amendment which will enable taxpayers to opt for multiple registrations within a state in respect of multiple places of business located within the same state.
"Today's meeting has taken a number of decisions unanimously. Simplification and rationalisation has been given maximum priority," Goyal said while briefing reporters after the 28th GST Council meeting here.
Asked about the revenue impact of the tax rate cut, Goyal said it will only be "nominal".
"With simplification, there will be compliance buoyancy and the overall assessment will show that the revenue impact is marginal," he said, adding the revenue foregone is for the good of consumers.
Sources, however, said the tax rate reduction is likely to cost around Rs 8,000-10,000 crore annually to the exchequer.
However, the implementation of the revamped return filing process would take some time as corresponding changes would have to be made into the GST network, the minister clarified.
Rate cut to boost productivity
Union Minister Arun Jaitley said the rate reduction will go a long way in pushing productivity upward.
"This is a major step towards rationalising the 28 percent tax slab, which has been narrowed to only a few commodities in the past 13 months," Jaitley tweeted.
This is a major step towards rationalising the 28% tax slab which has been narrowed to only a few commodities in the past thirteen months.

— Arun Jaitley (@arunjaitley) July 21, 2018
The Council has also decided to defer implementation of reverse charge mechanism (RCM) by a year to 30 September, 2019. The RCM, which was already on hold till September 2018, is considered as an anti-evasion tool.
The Council has also cleared over 40 amendments, including increasing threshold for composition scheme to Rs 1.5 crore and allowing multiple registration for businesses, to the GST law.
The next meeting of the Council is slated on 4 August, which will discuss issues relating to the MSME sector as well as ways to incentivise digital transaction via Rupay cards and BHIM app.
A Committee led by Bihar Deputy Chief Minister Sushil Modi will look into ways to promote digital payments using these modes.
Also a chance will be given till 31 August for businesses to migrate to the GST regime and late fee would be waived, Goyal said.
EY Partner Abhishek Jain said: "Reduction in ethanol GST rate for use by oil companies is welcome as major petroleum products are outside GST, and this should help reduce their cost".
This is the fourth time since the roll-out of the GST that the Council, chaired by Union Finance Minister and comprising state counterparts, has rationalised rates.
In its meeting in November last year, the Council had reduced rates in over 178 items in the 28 percent tax bracket.
-- With inputs from agencies
Entertainment
While replying to Hema, Rakhi said that this was supposed to be a big surprise, and although PM Modi and Home Minister Amit Shah were about to announce it, she is grateful that Bollywood's dream girl has done it.
World
UK's Liz Truss is a known admirer of Margaret Thatcher. While the late leader aimed to retract the state from the economy, the new prime minister is about to oversee a significant expansion of state intervention into the economy, as it pays companies to supply energy to households and businesses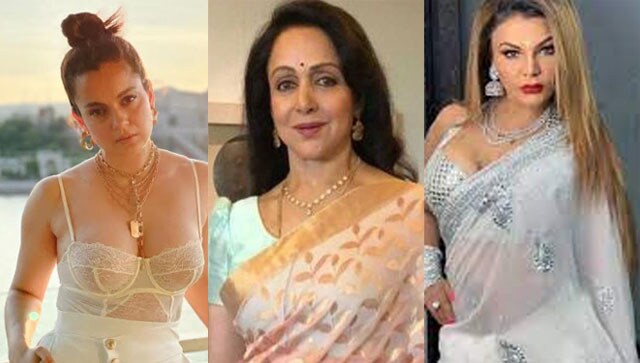 Entertainment
What happens when veteran actor Hema Malini speaks out against Kangana Ranaut and Rakhi Sawant ?