GST rate cut on 178 items applicable from 15 November; Narendra Modi hails council's recommendations
In a massive Goods and Services Tax (GST) rejig on Friday, the Centre shifted 178 items from the top bracket of 28 percent to 18 percent, and introduced changes in GST returns filing to ease the burden of taxpayers.
In a major Goods and Services Tax (GST) rejig on Friday, the Centre shifted 178 items from the top bracket of 28 percent to 18 percent, and introduced changes in GST returns filing to ease the burden of taxpayers.
After the GST council meet in Guwahati, Arun Jaitley announced the cuts in tax slab for items ranging from chewing gum to chocolates. The new rates will be applicable from 15 November to provide relief to consumers amid the economic slowdown.
"As part of efforts to rationalise GST structure, the council has been reviewing rates from time to time. In the last three meetings, we have been systematically looking at 28 percent tax bracket and rationalising certain items out of that bracket into lesser categories, mostly 18 percent or even less," Jaitley said.
Jaitley mentioned that six items have been moved from 18 percent slab to 5 percent slab, eight shifted from 12 percent to five percent, and six items from 5 percent tax bracket to 'nil'.
178 items removed from 28% slab to 18 % in GST. Only 50 demerit & luxury items now in 28% slab.

— Sushil Kumar Modi (@SushilModi) November 10, 2017
Only luxury and sins goods like pan masala, aerated water and beverages, cigars and cigarettes, tobacco products, cement, paints, perfumes, ACs, dish washing machines, washing machines, refrigerators, vacuum cleaners, cars and two-wheelers, aircraft and yacht are now in highest tax bracket. Also, tax on wet grinders and armoured vehicles was cut from 28 percent to 12 percent. Chewing gum, chocolates, coffee, custard powder, marble and granite, dental hygiene products, polishes and creams, sanitary ware, leather clothing, artificial fur, wigs, cookers, stoves, after-shave, deodorant, detergent and washing power, razors and blades, cutlery, storage water heaters, batteries, goggles, wrist watches and mattress are among the products which have been brought down 18 percent tax. GST tax slabs of 5, 12, 18 and 28 percent were decided, Jaitley said, going by the principle of fitting each item into a category most close to cumulative pre-GST taxes. "Optically, some items should not have been in 28 percent despite being in old regime," he said. Secondly, some items manufactured by small entities had excise exemption, he said. Rate cut to 5 percent for most restaurants A uniform 5 percent tax was prescribed by the council for all restaurants, both air-conditioned and non-AC. Jaitley said that the Input Tax Credit (ITC) benefit given to restaurants were meant to be passed on to the customers. However, since the Centre found that hotels were not doing so, it had to decide that restaurant industry will "not enjoy the benefit of ITC."
He stressed that no ITC benefit will be given to restaurants, except in starred hotels. "Outdoor catering will be at 18 percent with ITC," he said. Currently, 12 percent GST on food bill is levied in non-AC restaurants and 18 percent those with air-conditioning. Restaurants in starred-hotels that charge Rs 7,500 or more per day room tariff will be levied 18 percent GST but ITC is allowed for them. Simpler tax filing To ease compliance burden, the council relaxed the return filing criteria and also lowered the penalties for late filing. Finance and Revenue Secretary Hasmukh Adhia said that all taxpayers need to only file GST-1 in the current year.  He announced that GSTR-1, GSTR-3B needed to be filed but GSTR-2 & 3 need not be filed as of now.
Those with annual aggregate turnover of below Rs 1.5 crore, will have to file GST-1 on a quarterly basis. For July to September, the form should be filed by 31 December 2017. For October to December, GSTR-1 will have to be filed by 15 February 2018, while 30 April, 2018 will be the deadline for filing of the form for January to March 2018.
For filing of details in GSTR-1, the taxpayers would be divided into two categories based on annual turnover above and below Rs 1.5 crore. Those with a turnover over Rs 1.5 crore will need to file on a monthly basis. From July to October, the deadline is 31 December, while for the month of November 2017 to March 2018, the filing will be required to be done by 10th of corresponding first five months in 2018. Adhia said that the burden on people has become much less with the changes, and added that GSTR-3B will be made more interactive in nature.   Jaitley said that the time period for filing GSTR-2 and GSTR-3 for July, 2017 to March, 2018 would be worked out by a committee of officers. The Centre announced that since many taxpayers were unable to file return in GSTR-3B, late fee would be waived in all cases for July to September 2017. The other important decision is regarding penalty on late filing. The overall tax collection in first 3 months of GST was around Rs 93,000-95,000 crore.
If there is a NIL report to be filed, then the fine for late filing will be reduced from Rs 200 per day to Rs 20 per day. And for other tax filers, the reduction will be from Rs 200 to Rs 50 per day."
'Transitional phase' Responding to a question on affecting the idea of GST by introducing tax rate cut, the finance minister said, "We are not killing the spirit (of GST). It is a transitional phase." When the word on the tax rate cut was out before Jaitley's press conference, Congress vice-president Rahul Gandhi suggested the BJP-led NDA to "acknowledge incompetence".
Some Suggestions 1. Correct the fundamental flaw in GST architecture to give India a Genuine Simple Tax. 2. Don't waste India's time with lip service. 3. Acknowledge your incompetence, shed your arrogance and listen to the people of India. — Office of RG (@OfficeOfRG) November 10, 2017
The recommendations made by the GST council are available in the public domain. Launched on 1 July, the GST weaved 29 states into a single market with one tax rate. While traders and small business complained of the increased compliance burden, voices of dissent rose on high tax rate on some common use goods. Praising the recommendations, Prime Minister Narendra Modi said that the Centre had considered the continuous feedback received on GST from stakeholders.
Jan Bhagidari is at the core of our working. All our decisions are people-inspired, people-friendly and people-centric. We are working tirelessly for India's economic integration through GST. — Narendra Modi (@narendramodi) November 10, 2017
With inputs from PTI
Find latest and upcoming tech gadgets online on Tech2 Gadgets. Get technology news, gadgets reviews & ratings. Popular gadgets including laptop, tablet and mobile specifications, features, prices, comparison.
Business
CropLife India said slashing the GST rate will help lower the prices of agrochemicals and benefit farmers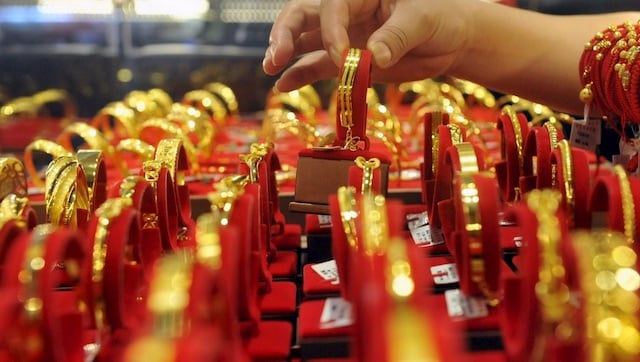 Business
All India Gem and Jewellery Domestic Council chief Ashish Pethe said the EMI facility should be extended to their industry and to increase the cash purchase limit to Rs 1 lakh from Rs 10,000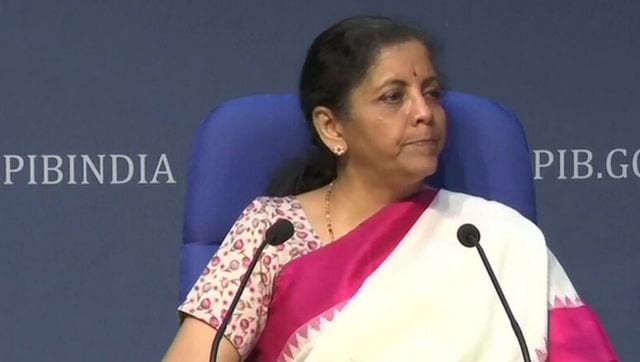 Business
The upcoming Budget is geared to be a pivotal moment in determining the future of the Indian economy.