GST play: Your chicken, spice, oil prices may become dearer, but cheaper TV, ACs on the cards
Under the proposed 4-slab structure, the items which are currently taxed between 3-9 percent will fall in the 6 percent bracket; those in 9-15 percent range will come under 12 percent rate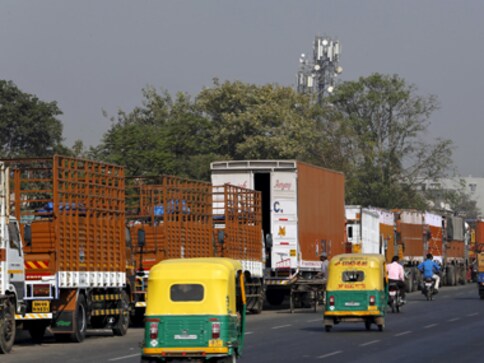 New Delhi: The proposed 4-tier GST structure may hit the common man as it is likely to result in higher taxes on various items including kitchen staples such as edible oils, spices and chicken.
The prices of certain consumer durables like televisions, air conditioners, fridges and washing machines may however become cheaper with decrease in taxes.
The government plans to roll out the new indirect tax regime, Goods and Services Tax (GST), from April 1, 2017. In its meeting with states this week, the Centre has proposed a four slab GST rate structure.
The lowest rate proposed is 6 percent, with two standard rates of 12 and 18 percent. The peak rate, which will mostly apply to FMCG and consumer durables, will be 26 percent.
Besides, a cess is also likely to be levied on demerit or sin goods and polluting items.
According to the Centre's estimates on impact of the 4-slab rate structure on CPI inflation, items like chicken and coconut oil which currently suffer a tax incidence of 4 percent will be taxed at 6 percent under the GST regime.
Similarly, the tax burden on refined oil, mustard oil and groundnut oil will go up from 5 percent to 6 percent.
Other kitchen staples too will be taxed at 6 percent as against 3 percent in case of turmeric and jeera, 5 percent in case of dhania, black pepper and oil seeds.
TVs, air conditioners, washing machines, inverters, refrigerators, electric fans and cooking appliances may become cheaper with the incidence of taxes on them declining from 29 percent to 26 percent post implementation of the GST.
Perfumes, shaving cream, powder, hair oil, shampoo, soap, and other toiletry items will become cheaper as they too presently are taxed at 29per cent.
Gas stove, gas burner, mosquito repellent and insecticide may, however, become expensive as they are currently taxed at 25 percent, lower than the proposed peak rate of 26 percent under GST.
Under the proposed 4-slab structure, the items which are currently taxed between 3-9 percent will fall in the 6 percent bracket; those in 9-15 percent range will come under 12 percent rate.
Those products which are currently taxed between 15-21 percent would attract 18 percent levy, while those above 21 percent would be taxed at the peak rate of 26 percent.
The GST Council, which has Union Finance Minister and his state counterparts, will decide on tax rates next month.
Saying that the four tier rate structure was designed in a way that neither the exchequer lose revenue nor does the common man's tax liability increase significantly, Finance Minister Arun Jaitley had said: "the effort will be to fit the
goods in the closest tax bracket under GST".
India
Petrol and diesel prices: Petrol price in Delhi stands at Rs 106.54 per litre while diesel is available for Rs 95.27. In Mumbai, petrol is retailing at Rs 112.44 while diesel costs Rs 103.26
Business
Petrol and diesel prices: Petrol price in Delhi stands at Rs 106.89 per litre while diesel is available for Rs 95.62. In Mumbai, petrol is retailing at Rs 112.78 while diesel costs Rs 103.63
India
Petrol and diesel prices: Petrol price in Delhi stands at Rs 107.24 per litre while diesel is available for Rs 95.97. In Mumbai, petrol is retailing at Rs 113.12 while diesel costs Rs 104