GST on sanitary napkins: 12% isn't sexist and zero tax may not be the best way to incentivise use
Menstrual hygiene is a serious issue which has not got the attention it deserves. We need some dispassionate and informed debate on this crucial issue.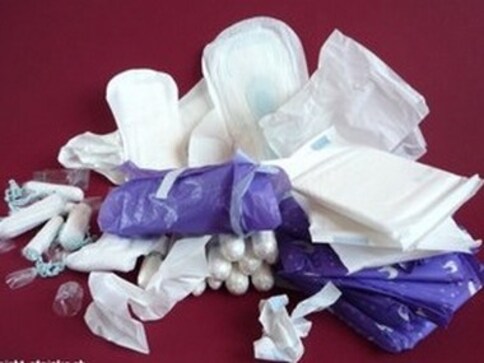 In response to Rahul Gandhi's jibe about the government imposing a disability tax by levying 5 percent GST on products used by the differently abled, the finance ministry has clarified that this is a concessional rate. It has also elaborated that a 5 percent GST is needed because the inputs going into these are taxed at 18 percent and input tax credit will not be available for zero-rated products.
Will those getting all worked up about the 12 percent GST on sanitary napkins recognise that this logic applies to sanitary napkins as well? Or will they continue with their misplaced outrage which has not stopped since GST rates on goods were finalised in end May? It is not clear whether putting sanitary napkins in the 0 percent slab will help (as I explain towards the end of the article), but there are serious problems in the way the case is being made out for it. Facts are being glossed over or distorted in order to whip up emotions.
All the indignation centres around juxtaposing the 12 percent GST on sanitary napkins against 0 percent GST on sindoor, bangles and condoms. This, the arguments go, a) reflects the typical Neanderthal Hindutva mindset of a BJP government, quite ignoring the fact that the GST Council sets the rate, b) shows the patriarchal mindset across the political spectrum since the GST Council comprises all state finance ministers, c) is sexist because it incentivises beauty-enhancing behaviour and disincentivises hygiene-enhancing behaviour, and privileges products used by men over those used by women and d) focuses on birth control over women's hygiene.
The tweets in this article reflect these arguments. Ill-informed social media rants can be ignored, but when even noted economists from respected think-tanks tweet on the same lines, it is necessary to put things in perspective.
First, is keeping sindoor and bangles in the 0 percent slab and taxing sanitary napkins at 12 percent sexist/patriarchal? Remember that the GST rates have been kept as close as possible to the pre-GST tax incidence (which includes excise, central sales tax, state VAT and other levies). These items were in the 0 percent category even earlier. And no, it was not because of sexism by earlier governments. These were produced in the unorganised sector/ the cottage industry; that is why tax was not levied on them.
Second, does keeping condoms in the 0 percent slab (they were in this slab even earlier) show a bias in favour of population control and against women's hygiene? This is not an either-or issue. Condoms are primarily about birth control, yes, but they have implications for women's hygiene as well. Condoms are also about preventing the spread of sexually transmitted diseases and HIV. That is why many brothels keep condoms and insist clients use it. This article points out how inmates of brothels in Kolkata's Sonagachi are happy about condoms being in the 0 percent slab.
Even as a birth control tool, it is incorrect to pitch lower-priced condoms as something that benefits only men. Men will not use a condom if they can help it; it is the women who have to bear the brunt of child-bearing as well as contraception. Revisit the debates on reproductive health and women's rights of an earlier era – the constant refrain was about the burden that falls on women. Look also at data from the fourth National Family Health Survey (NFHS-4). It shows that the burden of contraception is still on the women. The figure for female sterilisation is 36 percent; the use of intra-uterine devices and pills by women add up 5.6 percent. In contrast, the figures for male sterilisation (which is easier to reverse) is 0.3 percent and use of condoms is 5.6 percent.
Third, and more importantly, the impression one gets from the noise over the issue is that condoms, thanks to the 0 percent tax, cost less than contraceptive products used by women. If those outraging over this so-called gender discrimination had even bothered to look at the GST rate list on goods, they would have found that all contraceptives devices – condoms as well as diaphragms and cervical caps used by women – are in the 0 percent slab. So are oral contraceptives. And they have always been zero rated because of the focus on population control. So where is the pro-male bias? Where is the alleged patriarchy?
Fourth, will sanitary napkins become unaffordable after GST? It is difficult to estimate that. Earlier, state VAT on sanitary napkins varied from 5 percent to 12 percent to 14.5 percent. So the tax rate would have fallen in some states and risen in others. But it is not clear whether consumers in states with a 5 percent tax were paying significantly less than those in states with a 14.5 percent tax.
Being a packaged commodity, sanitary napkins packets had the maximum retail price (MRP) inclusive of all taxes printed on them. The MRP is uniform across the country, even though local taxes varied earlier. Retailers would, at best, sell at Rs 2 or Rs 3 below the MRP, even though the actual price could be 10 percent lower (they cannot sell at a price higher than the MRP).
And because of the MRP, it was never clear if any tax reductions (the Delhi government reduced VAT on sanitary napkins from 12 percent to 5 percent in March) were passed on to consumers by the manufacturer.
Finally, will putting sanitary napkins in the 0 percent GST slab make them affordable? Those rooting for this say it will, but nobody has given any estimates about the costing of sanitary napkins and conclusively proved that it is the tax which is making them unaffordable. Manufacturers are also lobbying for a lower tax rate but it is not clear if that will be used to offset higher costs somewhere else in the factory to shop chain.
But let us assume that it is only the tax which is making sanitary napkins unaffordable. The MRP of a pack of 10 belted sanitary napkins is Rs 85. Let us also assume that it is Rs 85 only because of a 12 percent VAT (post-GST stocks have not yet made it to shop shelves). The pre-tax price then works out to Rs 76. So zero rating sanitary napkins results in a difference of only Rs 9 on a packet of 10 napkins. Is it the argument of those who are rooting for 0 percent duty that a person who finds a packet priced at Rs 85 unaffordable will find a packet priced at Rs 76 affordable?
The above example relates to a multinational brand, which women from the lower income groups can never afford even with zero tax. But what happens in the case of lower priced locally manufactured ones? Assume a pack of 10 napkins costs Rs 50 without tax. A 12 per cent GST takes the price to Rs 56. Is this a price difference that will influence buying behaviour?
In both these examples, the assumption is that it is tax alone which is pushing up the price. Till we know this conclusively, zero rating may not help at all. And if, as in the case of products for the differently abled, the tax on inputs is higher, zero rating will not allow for offsetting the input tax and this could push up the final cost of the product.
Should women not be incentivised to use sanitary napkins? Certainly they should. Menstrual hygiene is a serious issue which has not got the attention it deserves. But is zero rating sanitary napkins the right answer? Can there be some dispassionate and informed debate on this crucial issue, please?
India
On Wednesday, the Supreme Court, granting bail to Indrani Mukerjea, the prime accused in the murder of her daughter Sheena Bora, said the trial will not be completed anytime soon as only 68 out of 237 witnesses cited by prosecution have been examined till date. This was Indrani's 10th attempt at seeking bail
India
A 1969-batch IAS officer, Baijal was the vice-chairman of the Delhi Development Authority. He also served as the home secretary under the Atal Bihari Vajpayee government
India
Prime Minister Narendra Modi also asked the ministers to spend the maximum possible time in their constituencies and to implement all the schemes of the government, according to sources